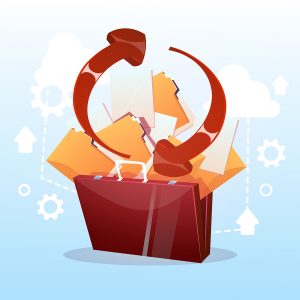 There is no denying the long list of benefits when it comes to document scanning, but what do you do with your documents once they become digital?
You must have an organizational plan to help you manage the large number of files that you have converted to digital format. That is where a Document Management System comes in.
Storing and Using Your Documents Once They're Scanned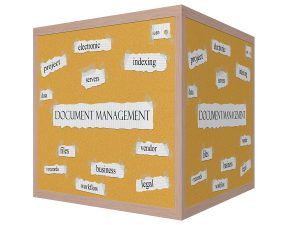 Once you have scanned your documents it is necessary to create a document management plan that will organize your digital documents. There are systems designed to help you manage and organize all of your files.
A Document Management System (DMS) is a collection of technologies that work together to provide a comprehensive solution for managing the creation, capture, indexing, storage, retrieval, and disposition of records and information assets of the organization.
A DMS provides improved workflow of information throughout an entire organization. A Document Management System is a software platform that acts as a portal for all the documents in an organization. Electronic document management can be purchased as software and used on a company server or used as a "software service" with cloud computing.
Cloud Storage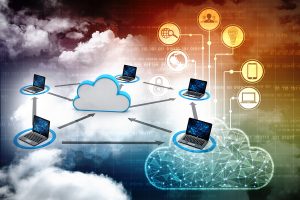 With a cloud-hosted option, your files are stored off-site, and accessed via a web browser. There is limited (to no) internal IT involvement, and you pay a small monthly fee rather than a larger up-front cost.
You do want to make sure that you're investing in a secure system where your files are just as safe and accessible.
Cloud storage can integrate seamlessly with any DMS system. It has the ability to store massive amount of information remotely, which allows you to protect your information, backup your files regularly, and access your data whenever you need to.
On-Site Document Management System
An on-site solution is a system that you add to your business' own infrastructure—set up behind your business' own firewall. The on-site option is typically a best-fit for businesses with an in-house IT staff and ownership of their servers, and also those who would choose a larger, up-front payment method.
DMS is a good fit for any business that requires a high level of security. When dealing with highly confidential data, it may not be wise to store the information on a hosted server.
On-Site DMS vs. Cloud Storage
The difference between an on-site DMS and a cloud-based DMS is not in the functionality, but rather, in the installation and location. An on-site DMS stores the documents on your own server on site. A cloud based DMS stores the documents on a hosted server in a separate location.
The Benefits of DMS
A properly managed DMS can make your life a lot simpler. The following are some of the benefits of an DMS that will help improve your business workflow.
Reduction of Labor Costs
A DMS reduces the labor required to manage and handle the documents. All scanned documents are available to every employee on their computer instantly, and finding a document takes seconds with a simple keyword search, reducing the cost of labor.
Legal Compliance
A DMS allows for the quick retrieval of all required documents—digital documents are aged and marked for destruction when they reach the end of their lifespan.
Security
Includes security procedures and the ability to set access to a user level. Employees can only get access to what they need for their job and mass downloads are strictly controlled.
Remote Access to Documents
Company documents and records are easier to share for employees that are working remotely or are constantly on the road. Everything they might need is available in real time.
The benefits of cloud storage and explains how it works: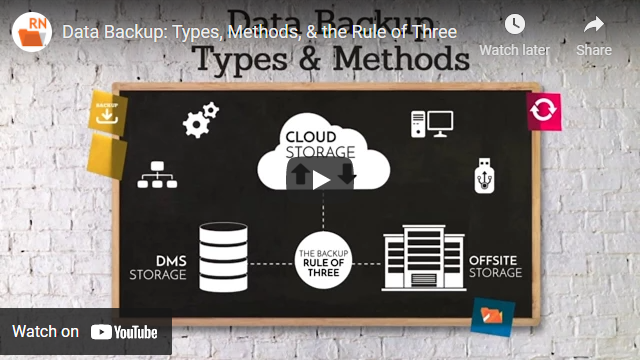 Questions to Ask Your Provider
Whether you decide to go with an on-site DMS or a cloud storage provider, you should always ask the contractor the following questions:
Is the paperless office solution configurable?

Is the new electronic document management software designed to work with your current software?

Does the paperless workflow in the solution interface well with your workflow?

How often is information backed up?

How often is the software upgraded?

What are the fees associated with an upgrade?

Is there a yearly maintenance and support fee?

Is the paperless office solution scalable? Will it accommodate your business as it grows? If so, what are the fees for extra/additional usage?

Does the electronic document management solution offer a mobile application?
Finding the right provider for your company's needs can be tricky. That's why we are here. If you are looking to convert your paper records to digital, Record Nations can help. Our nationwide network of contractors can work with your office to set up the perfect document management plan and help you price out the scanning project.
Professional document scanning ensures that the system is capturing all of your data – and the indexing is done correctly so you can find documents easily.
Get Free Quotes on Document Scanning Services Today!
Record Nations specializes in making the transition simple and cost-effective for businesses of all sizes.  
If you're looking for a quote, fill out the form to the right, or give us a call at (866) 385-3706.  
Within minutes of receiving your request, you will have free quotes from experts in your area that can help you select the system that fits your situation and your office best.