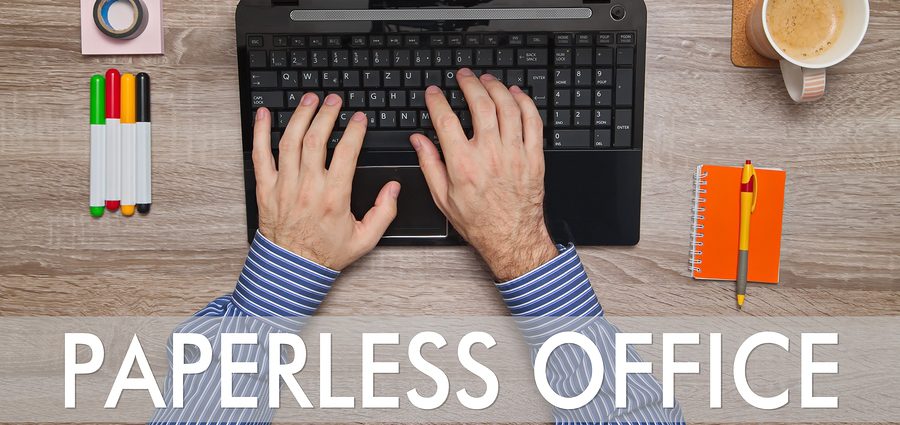 Updated July 7, 2017
A paperless office offers immediate benefits for a business looking to maximize their productivity in an environmentally-conscious manner. Less paper usage leads to less confusion and mess, and just as importantly, less waste.
Benefits of a Paperless Office
Jumping right in, a paperless office provides a lot of value to any business or organization that chooses to adopt it (some of which you may have not considered).
Without the use the physical papers, your documents are stored, viewed, and edited on computers, and even tablets or smartphones. Now you have instant access to any files that you may be searching for without the need to dig through filing cabinets and storage rooms, only to refile them later.
The average office worker uses 10,000 sheets of paper every year. By converting your physical papers to electronic documents, you create substantially less waste that is harmful to the environment.
Less paper usage means there are less costs for your business. Not only is paper an enormous, financial burden, but there are printers, copy machines, ink refills, maintenance, paper clips, and anything else that comes associated with high-volume paper necessities.
Security of any confidential information is prioritized with electronic document management systems. All data is now stored behind password protected software which can be customized to allow varying levels of access. It is also easier to back up data with electronic processes in case of fires, floods, or other disasters which can render physical documents unusable.
Work space can be dramatically increased thanks to the space saved from switching to electronic documents. Physical papers take up lots of real estate in the office and only get bigger with time. Storage rooms and filing cabinets can be converted to more productive means for your employees.
What is the Process in Converting to Paperless?
Transitioning to a paperless work environment involves scanning your documents, transferring them to software that best fits your business needs, and storage or destruction for the physical copies.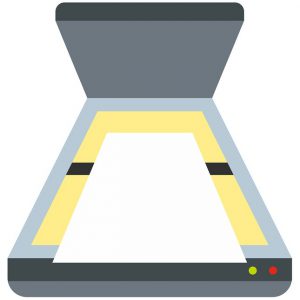 While this may seem like a complicated and monumental step, the process is made fast and convenient by experienced professionals. Your documents are first separated into groups that you want to keep and scan, and others that need to be retained or destroyed. The retained documents and the scanned documents are placed in secure, offsite storage after the scanning process is complete.
Once your documents are tagged, indexed, and scanned, they are transferred to a software that is built for your industry with any specific modifications that your business may require. Just like that, your business has made the conversion to a cleaner, more efficient paperless office.
Customized Document Scanning Services for a Paperless Office
Record Nations and our nationwide network of scanning service professionals have extensive experience in helping businesses of all sizes migrate to a paperless office or digital filing system. We use proven methods combined with the latest scanning software and equipment to help create a very useful document management system that will change the way you do business.
If you are interested in learning more about the document management services that we can provide, fill out the form to the right, or give us a call at (866) 385-3706.