Every business has its own way of managing the seemingly endless paperwork that they need to keep on hand. Some businesses prefer to use the old school method of a physical document filing system, but this method takes up a lot of space over time, and leaves your paperwork to chance in the event of a disaster at your business's location.
Utilizing a backup tape management system allows businesses to clear up some space in their office and provides an extra sense of security in case of not being able to access their physical files. All of your information can be transferred to backup tapes so that it is retrievable if the need arises.
How Does Backup Tape Rotation Work?
When a business decides to implement a backup tape system, all of their data is transferred over to tapes by secure professionals. Your tapes are then transported to a secure facility and stored for future reference.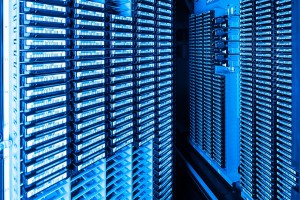 Our vaulting facilities are also climate-controlled so that your tapes will not be damaged over time. Each of your backup tapes is scanned for tracking so that your information will never be lost or stolen. In the event of an emergency, you are able to access the information from your backup tapes simply by notifying your storage facility.
What is the Proper Way to Dispose of My Backup Tapes?
Over a period of time, your backup tapes will begin to pile up just as your physical files would. So how do you go about getting rid of them?
Recycling is a great environmentally-friendly way to dispose of your backup tapes, but simply throwing them into a recycling bin could be detrimental to the future of your business. If someone were to get a hold of your tapes, there's a chance that your confidential information would be taken advantage of.
Rather than taking the risk, there is another solution. We offer electronic data destruction services to individuals and businesses across the nation. This service sends your backup tapes through a shredding machine that will turn them into bits and pieces.
Backup tape destruction is also an environmentally-conscious option because the remnants of your tapes are still taken to be recycled. Furthermore, your information is no longer retrievable, allowing you peace of mind in knowing that no one will be able to abuse your confidential data.
Ready to Look into a Backup Tape Destruction Service for Your Business? Contact Us Today!
Don't allow your confidential information to fall into the wrong hands. If you're interested in an electronic media destruction service for your business, Shred Nations can help you find the contractor that will fit your needs.
To get started, simply fill out the form to the right, or give us a call at (866) 385-3706. You will receive quotes from contractors in your area that will work to get your project scheduled and completed as quickly and securely as possible.