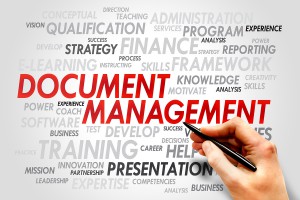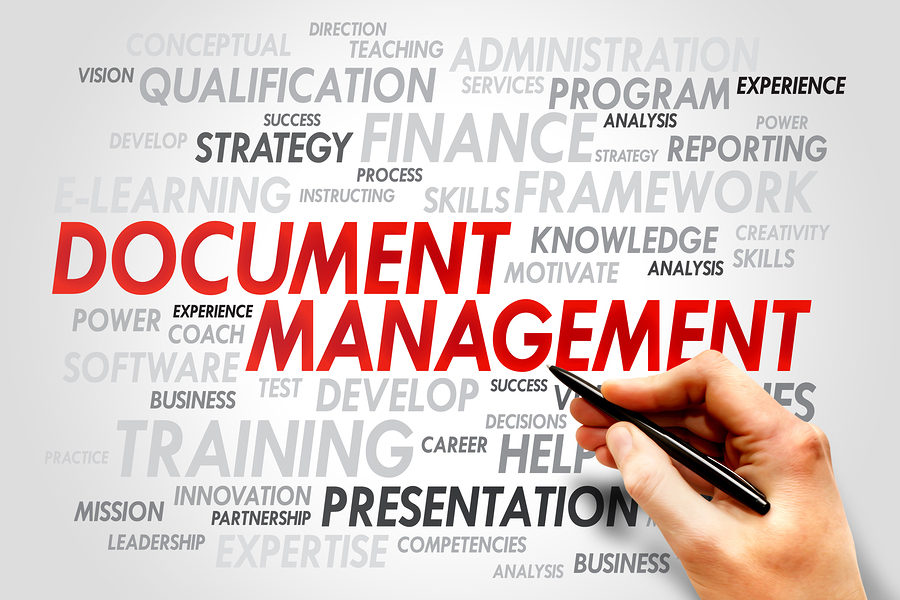 Every business has documents that they must maintain for legal compliance, and operational business needs, including contracts, legal filings, personnel files, and even marketing materials.
As time passes and the business grows, the sheer volume of documents that are generated and stored regularly can overwhelm a traditional filing cabinet system.
Although many companies look for document storage solutions for their physical records, the most efficient way to manage paperwork is to create digital copies of their important files and store them on the Cloud.
That is where an online document management system can help your business.  Every important company record or document can be scanned and converted to digital files.  Digital files provide quick access and instant backups for a business's entire collection of records.
A document management system, also known as a DMS, provides storage, version control, security, indexing, and remote retrieval.  This makes it easy for businesses to quickly reference and retrieve any or all of their information from anywhere.
Why a Document Management System Makes Sense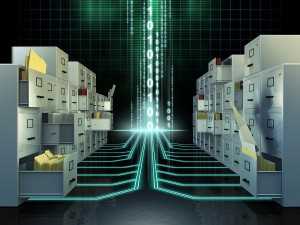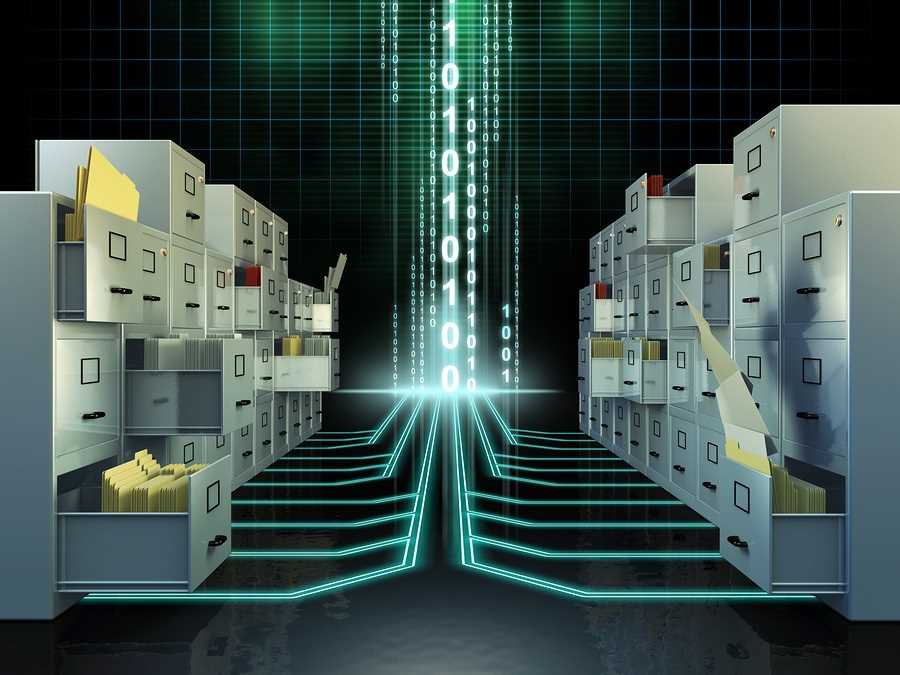 Transitioning to a document management system from a traditional or offsite file storage system has several advantages:
Fast retrieval with Indexing and DMS Software
There's no more wasted time looking for a document in 2 dozen filing cabinets.  All your documents are available with a simple keyword search.
Easy retrieval, Remote Access, and Access Control
Once a document is scanned into the DMS, it can be set up to be viewed, edited, and shared with the authorized persons you choose throughout the company.
Employees who are working from home or on the road can easily access files located on the DMS through secure remote access.
Version control
Filing and re-filing of previous versions of documents can create mistakes and cost your company money.
A DMS can track every change that took place for every document- including when they were created, who made the changes, and more.  You can even revert to previous versions to correct mistakes..
More Office Space for Any Required Paper Documents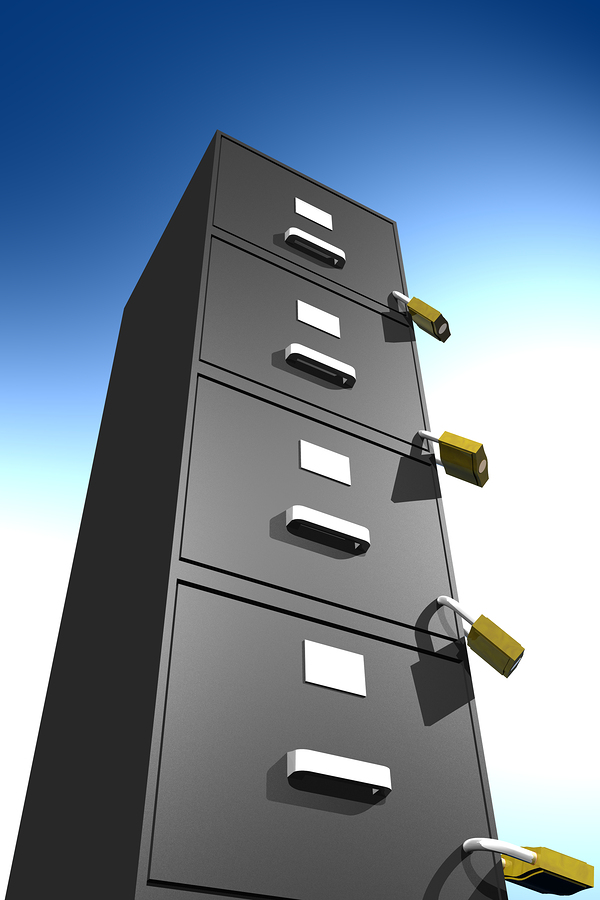 Free up storage space by eliminating file cabinets.  Inactive files can be stored offsite, and you can utilize a day-forward scanning system to help digitize the documents and processes you use regularly.
The less space they'll take up in the office, giving you more room to optimize your office space.
Increased Security From Low-Tech Hacks
Document Management Systems offer an increased level of security compared to the locks on your storage room doors and file cabinets.
You can control who has access to which documents, immediately change clearance levels, and encrypt documents and information.
Eliminate the chance of a corporate spy or identity thief walking through your office and gathering confidential company information from your employee's desks.
Legal compliance
Laws in virtually every industry require the ability to access any documents you have stored quickly and easily ensure compliance with an audit, lawsuit, or any other legal matter.
Discovery laws require the quick disclosure of documents, and document management systems streamline the process.  Document scanning and online storage can make all of these files accessible instantly as they are needed.
Disaster recovery
Documents are easily backed up to a remote location weekly, daily or hourly quickly and easily for disaster recovery. Use a DMS to function as an automatic insurance policy against loss or damage to your files.
Which DMS is Best for My Business?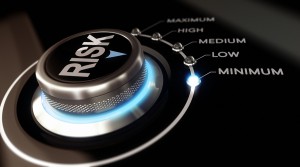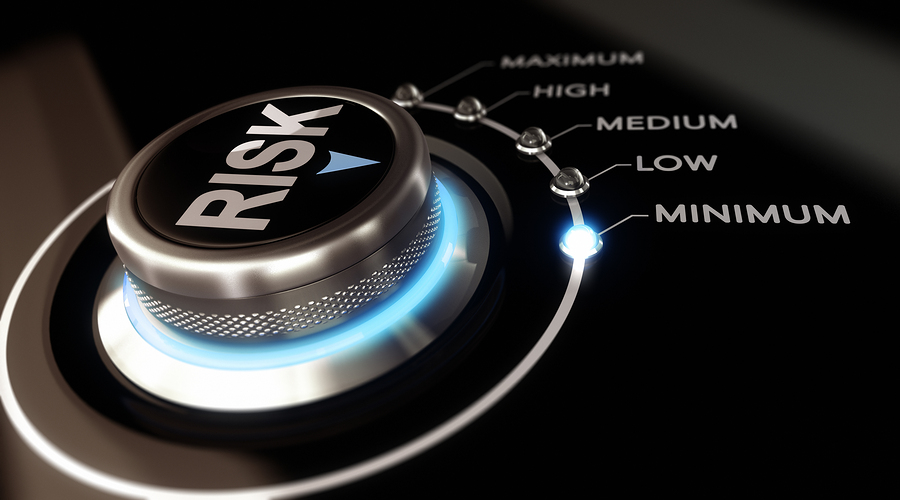 Remember that not all systems are created equally. Be sure to do your homework and find out which DMS will work best for your business.
This is where Record Nations can help. We'll put you in contact several leading providers in your area to help find the best solution for your project and your business needs.
Get Free Quotes on Document Management Systems Today!
Record Nations can help you find the document management system that fits your company's requirements.  Our experts will guide you through the process of choosing the system to deciding what fields need to be indexed and searchable.
To get started, fill out the form to the right, or give us a call at (866) 385-3706.  Within minutes of receiving your request, you will have free quotes from experts in your area that can help you.
If you'd like to learn more about electronic document management systems, visit our articles section or check out our blog!