As technology has advanced, creating digital copies of your important files has never been easier. Online document management systems can scan and convert your important company records and documents into digital files where you can then store them on a secure cloud.
Through these sophisticated search engines, you can find your documents in a matter of seconds rather than spending hours searching through your file cabinets looking for a specific form.
Say you are at Starbucks and realize you forgot a form you were supposed to look over. If you had to drive all the way back to your office to find it you may start to panic, but now you are no longer tied down to a location; you can simply get on your smartphone or iPad and quickly access the file – hassle free.
What is Too Secure?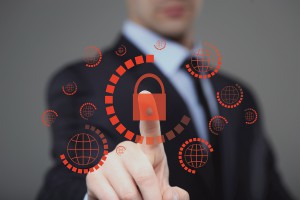 Switching to an electronic document management system (EDMS) may seem like a no-brainer, but the problems arise when you have to decide just how secure you want your EDMS to be. Most document management systems allow one or multiple administrator(s) to create security restrictions controlling which employees have access to which files.
Creating passwords for all of your documents may end up becoming a nuisance when it takes away from your company's productivity. Every company in any industry is going to have different forms and files to be stored, and some documents may be better off in the (metaphorical) hands of a few rather than the whole company.
But now you have to consider which files should be available to the majority of your employees and which are best set to private, so you can avoid the inevitable battle of employees coming to you when they need access to certain documents.
6 Tips to Remember When Setting up the Security of Your EDMS:
   

Use "

work-flow

" tools to track files and see what documents are accessed the most in each sector.

   

Have a system set up to grant new employees access to all basic documents.

   

Keep all HR, financial, and legal documents encoded with passwords designated to a small number of trusted employees.

   

Decide what type of procedure needs to be followed when sharing or reviewing documents.

   

Create a file locations list to help remind you and your employees where files are located. This will help you decide which documents need restrictions in a fast and convenient way.

  

Encrypt

parts of your documents that only need to be viewed by certain people, allowing other employees to see the majority of the documents.
Call Us Today to Start Planning the Security of Your Electronic Document Management System
Choosing the privacy of your documents in an electronic document management system can be tricky, but if you follow these basic steps you will feel much more confident in your regulations. To keep both your business's productivity and document security level high, contact us today. Record Nations will connect you to top providers for document scanning and services in your area.
To get started, simply fill out the form to the right or give us a call at (866) 385-3706. You will receive free, personalized quotes from experts in your area that will help to make the transition as quick and painless as possible.
Additional Electronic Document Management System and Privacy Resources
Five Benefits of Electronic Medical Record Softwares
Maintaining your patients' health records is crucial in successfully running any type of medical practice. Whether you run a small, family-owned local doctor's office or a large corporate hospital, it is important to keep a detailed record of each patient's medical history.
Top Password Manager Tools of 2016
While you might think using the street name you grew up on, or the name of your first pet is a strong password idea, the reality is these are the first pieces of information identity thieves try when looking to break into your online accounts.
Industry-Focused Scanning/Records Management
We understand that every business and every industry has certain aspects that could complicate document conversion and your document management process. Our goal is to help you find a local provider that understands your needs.