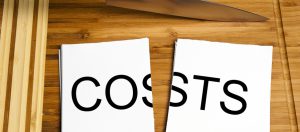 At first, storing documents in office filing cabinets seems like it has multiple advantages to offer.
Your documents are nearby and you don't have to pay someone to store them, but you can't forget the other less-appealing features like indirect costs of filing cabinets to keep documents in, and office space to store your cabinets as well.
Because document retention periods can also range upwards of 5 or more years, the overall volume of files for a business to manage and store can quickly begin to stack up—as does the overall cost when you begin needing more and more filing cabinets and office space.
While unneeded and old documents are usually shredded regularly to clear out space, there's a similarly constant flow of new papers coming in—so what's the most cost-efficient way to store them all?
Rather than keeping documents in the office, here you can find a cost comparison between keeping them in-house versus storing documents offsite, as well as against options like scanning and paperless storage to help give you an idea of just how much value these alternatives have to offer.
How Much Can I Save Using Off-Site Document Storage?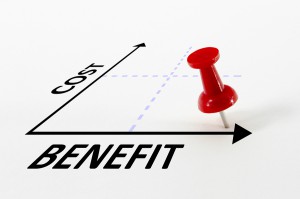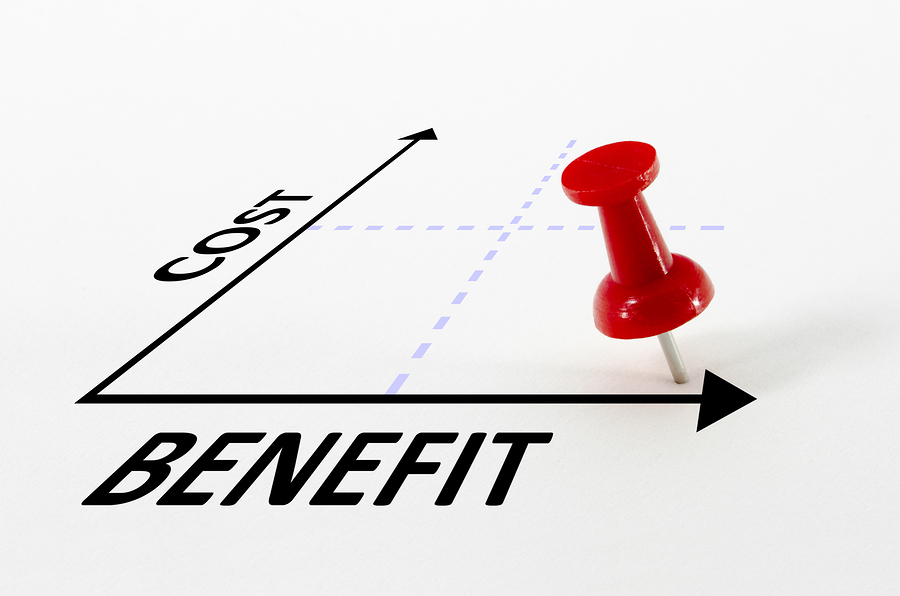 Filing new documents in an office filing cabinet is free, but on-site document storage also comes with less obvious costs—such as the price for filing cabinets to store documents or the time and associated costs of paying an employee to manage company files.
The average office employee goes through 10,000 sheets of paper annually. With 2,700 papers able to fit into a letter-sized records box, a single employee will individually fill 3.7 records boxes each year.
When keeping documents in-house, a vertical 5-drawer filing cabinet costs $350 and can hold 8.3 boxes, but also takes up 7 sq. ft. of space. The average median price of office space per square foot is $17.50, meaning each cabinet will cost $122.50 just to keep it in the office.
So let's use an example: If there are 20 employees in the company, each year 74 records boxes will be filled, which would require just under 9 filing cabinets.
We'll also say the business pays a single employee at $15 per hour to manage company files rather than having employees personally file and retrieve documents.
For get a more visual comparison of how the cost differences between onsite storage and offsite play out, here's a side-by-side between the two:
In Office vs Off-Site Document Storage:
| | | |
| --- | --- | --- |
| Individual Cost Factors | Annual Cost of In Office Storage (20 employees) | Annual Cost of Offsite Storage (20 employees) |
| Filing Cabinet Costs | $3,150.00 | $0.00 |
| Space Costs (7 sq. ft. @ $17.50 per sq. ft.) | $1,102.50 | $0.00 |
| Labor Costs With File Manager ($15.00 per Hour) | $31,307.04 | $0.00 |
| Box Pickup & Transport ($3.00 per Box) | $0.00 | $222.00 |
| Average Off-Site Box Storage Cost ($2.23 per Box) | $0.00 | $165.02 |
| Total Annual Cost for 20 Employees | $35,559.54 | $387.02 |
It should be noted however that when storing documents at offsite facilities the total price of storage used is an estimation which can vary from location to location and can also depend on any additional project needs or services that require an additional fee.
Also, in the office the cost of paying an employee to manage the company document inventory won't change depending on the number of files. Whether there's 1 box of stored records to manage or 100, the file manager's annual pay is fixed—however the number of filing cabinets needed will increase.
In our example of 74 boxes each year for 20 employees, 9 filing cabinets for the office would require an investment of more than $3,000 by themselves. On the other hand, even with all relevant cost factors included, to store the same amount of records boxes offsite would cost still just cost under $400.
Comparing the Costs of Document Scanning and Paperless Storage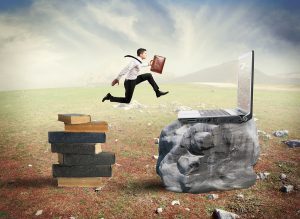 Making the transition from traditional paper document storage to paperless storage and management is a growing trend amongst companies large and small, but before making the investment, most companies first want to know how much their document scanning project is going to cost.
The price for scanning projects depends on how many documents you have. Typically ranging from 7–12 cents per page, scanning is a one-time investment that comes with plenty of advantages from using digital instead of hard-copy documents.
The overall price for a scanning job can vary slightly depending on whether or not your project needs any additional service options or features, however in terms of the cost of document storage as a whole, there are also expenses electronic document management can eliminate.
Here are some factors to consider and costs you can cut from your budget with document scanning services:
Scanning Cost Considerations
Prep-work: Any staples or paper clips need to be removed and some documents may need sorting—impacting cost due to more time needed.
Scanning Cost per Page: 7–12 Cents (2,700 sheets = $189–$324 per Box).
Double-sided vs Single-sided documents: Double the amount of pages to scan per box means higher project cost.
Document Volume: The larger the number of documents you need scanned, the lower the cost per page for the overall project.
Project Location: Sending in or dropping off documents for scanning is the least expensive option and best opportunity to maximize savings for using a paperless option, however, there is the option to have providers come to you for service to let you personally witness the handling and scanning process.
Eliminated Expenses and Cost Benefits of Scanning
Time Factors: Large scanning projects take time if managed by a single office employee. Time is money, and scanning services with heavy-duty auto-feeding scanners can scan up to 10,000 documents per hour without needing to pay additional labor to handle the process.
Document Volume Growth: Storing scanned and paperless files using a DMS or cloud-based system can hold countless thousands of documents without requiring large investments in resources like filing cabinets or extra storage space.
Copying Costs and Accessibility: After the initial scanning, multiple employees can access a document simultaneously without needing copies made—also helping to avoid version discrepancies and remove retrieval costs.
Storage Over Time: Unlike paper document storage, once records are scanned and stored, the storage fee for individual digital files is paid and complete, rather than being an ongoing storage expense for each record.
For more details on the cost of document scanning, get an in-depth breakdown in our whitepaper: Pricing Out Your Scanning Project.
Looking for Document Storage or Scanning Services In Your Area?
While keeping documents as hard-copy in the office may seem like the most convenient and easiest way to store documents when the filing cabinet's just a few feet away, it isn't as cost-efficient as offsite document storage or scanning and paperless alternatives
Regardless of which document storage option you decide to work with, Record Nations strives to help price out your project and assist you through the process of finding a service and provider to fit your document storage and management requirements.
To begin comparing quotes on storage or scanning services today, just fill out the form at the right or give us a call at (866) 385-3706 to get free, no-obligation quotes from a provider near you.
(http://www.advdoc.com/files/files/Scan-v-Store-White-Paper-v-1.pdf)
(http://www.eco-officiency.com/downloads/InformIT_Cost_of_Managing_Paper.pdf)