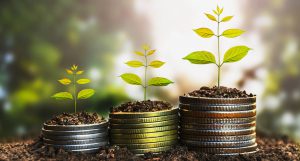 Going green is not just the latest trend. Smart business owners have always looked to improve inefficiencies and reduce waste around the office.
"The challenge," says Steven Hastert president of Record Nations "is in knowing where to start and how to follow through."
Hastert asks: Is it enough to recycle office paper? How much should we encourage car pooling? How do such practices affect a company's bottom line?
Here are some simple tips to help start you on the right path.
1. Create a Meaningful Paperless Plan
The average U.S. office worker goes through 10,000 sheets of copy paper a year. Company principals should pay more than lip service toward creating a paperless environment, and even consider giving up their printers.
Every time an employee prints a document, they should ask themselves if it could be delivered electronically. If the answer is yes, don't push the print button-post business documents to a server, and distribute press packets via email and Twitter. There's almost always an electronic alternative.
2. Leverage Scanning Technology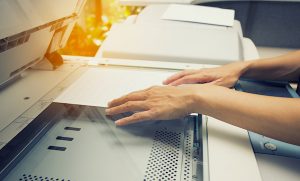 Maintaining paper copies of archived business documents is costly to a business and the environment. Companies of all sizes can benefit from a day-forward scanning program that digitizes and stores their documents.
It only takes a few minutes to find out how much it costs to hire a document scanning service to scan your old documents and implement an electronic filing system.
The new systems will save valuable space, provide an easy way to read the documents 20+ years in the future, adhere to federal record retention guidelines, and provide security for your company archives.
3. Install Light Sensors in the Bathrooms and Hallways
Motion-detecting sensors turn lights on only when needed. Also, if your business replaces incandescent light bulbs with compact fluorescent (CFL), it will reduce your electric bill. The energy used for lighting constitutes approximately 40% of an offices electric bill.
4. Reduce, Reuse, and Recycle
Make it easy for your employees to recycle everything your company collects. Almost all office paper (including fax paper, envelopes, and junk mail) can be recycled. An easy way to get two jobs done is with a paper shredding service. They not only recycle the paper they shred but cost less than using your employees to do the job.
Get Free, No-Hassle Quotes Today!
If you want to go green, Record Nations can help. Our local experts can help you to find the right scanning services for your company, and even help you pick out the electronic document management system.
To get started, fill out the form to the right, or give us a call at (866) 385-3706.  Within minutes of receiving your request, you will have free quotes from experts in your area that can help you.