There are a lot of people who consider any information about their health to be extremely sensitive and deserving of the highest level of protection under the law.
Doctor-patient privilege has been a long-standing legal concept and in some states serves as a law protecting medical record privacy.
The terms medical chart, health record, and medical record are used interchangeably to an extent and they describe a system of documenting an individual person's care and medical history over time within one health care professional's jurisdiction.
Over time professionals in health care enter notes into the records to record the administration of therapies and drugs, and make observations.
They also take note of test results, reports, x-rays, etc. It is required that providers of health care maintain accurate and complete records in order to remain certified or licensed to practice.
Medical Records Maintained by the Patient
The term "medical records" refers to both the information within the folder and the physical copy of the records existing for each patient. Traditionally, providers of health care gather and maintain medical records, but advancements in data storage online have made personal health records accessible to the patient.
Typically this is done through the use of third-party websites. Although the physical medical records are considered the health care provider's property, the information contained within is the patient's property. Patients are able can get copies of their records should the request them.
The Purpose of Medical Records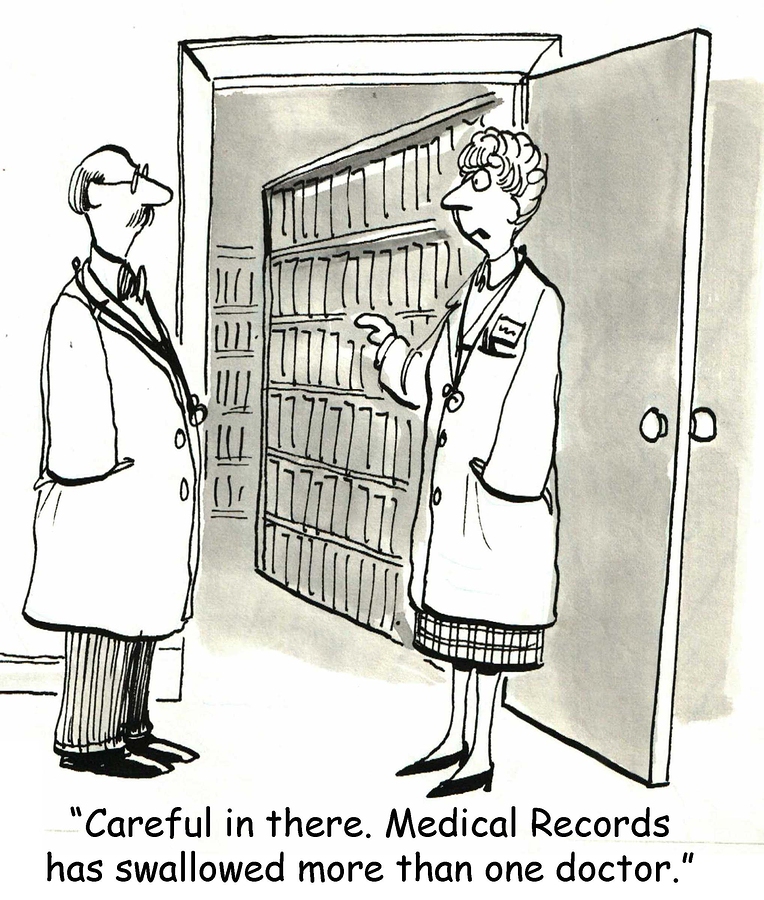 Medical records contain the medical history of a patient to allow health professionals to more easily provide care based on current symptoms and past medical information.
It's a central repository for documented information from professionals/providers on a patient's care and can be used to aid in the future planning of the patient's care.
Traditional records can include notes about admission, progress notes, operative notes, pre-operative and post-operative notes, postpartum notes, delivery notes, and notes about the patient's discharge from the facility.
Personal records combine the features above and portability allowing patients to take their records and share them with other health providers and systems but keeping their patients safe from medical identity theft.
Contents of Medical Records
Along with the medical history of the patient, medical records are also used to identify patients. These records, along with any that are electronically stored, contain the patient's proper identification. Additional information included in the record will depend upon the individual person's medical history.
Medical providers write the contents in the medical records and up until recently, the patient could not control what it contained. However, patients can now review their records and voice any objections regarding the accuracy of entries recorded.
Medical Record Accessibility

The basic rules that govern access to medical records dictate that health-care professionals delivering care and the patient the record is about who has access to this information.
The patient can give consent for another entity or person to evaluate their records. There is also a full set of rules regarding security and access included in the Health Insurance Portability and Accountability Act (HIPAA).
Privacy
Although there is such a thing as patient confidentiality, medical records have not always been kept so private. HIPAA, passed in 1996 by congress, requires the confidential handling and the privacy of protected health information.
HIPAA also provides millions of workers in America with the ability to continue their insurance coverage by transferring it should they lose or change their job. It also reduces abuse and fraud in regards to healthcare.
Privacy regulations in HIPAA require that health care organizations, providers and business associates, not only develop procedures ensuring the security and confidentiality of health information that is protected upon transferring, receiving, handling, or sharing, but they must also follow these procedures.
All protected health information whether it's oral, on paper, or electronic, is included. HIPAA also requires that only information that is necessary in conducting business should be shared or used.
How Does Record Nations Help Doctors Protect Your PHI?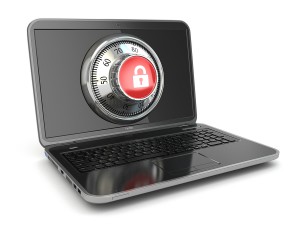 There are two ways that hospitals and private practices can use Record Nations' network of professionals to protect your medical records and personal health information, or PHI.
First, they can utilize secure medical records storage services to store inactive files.  They can access your medical files whenever you need them- the records management company can even provide emergency document retrieval if necessary.
Offsite storage is also an excellent way to ensure your critical patient and office files are protected.
Another option to eliminate the chance of a lost or stolen file is to import all paper records, medical charts, and patient information into an electronic health record system.
The ultimate goal of transitioning from a paper-based records system to an EHR is to reach the meaningful use requirements in HITECH (Health Information Technology for Economic and Clinical Health).
Record Nations offers several services that can help practices convert to electronic health records:
Backfile and Day Forward Scanning
Backfile scanning allows you to convert your archived files in bulk- the select what files to convert, and our experts will take it from there.
Day Forward Scanning gives you the flexibility to access paper files and transition between your old document management system to a new, more efficient, and easier to use EMR System.
Optical Character Recognition and Data Extraction
Optical Character Recognition (OCR) and data extraction ensures patient records have accurate information and can be modified or edited quickly and easily.  OCR gives you the ability to search and index every aspect of your files with a quick keyword search!
Automated Document Routing, Billing, Coding and More
Ever wonder how your medical billing works?  Most practices have the ability to have a digital document routed to the appropriate area once it's submitted or scanned into their system,
Get Free Quotes on Medical Record Storage, Scanning and More!
If you're a medical practice looking for any of the services above, fill out the form to the right, or give us a call at (866) 385-3706.  
Within minutes of receiving your request, you will have free quotes from experts in your area that can help you find a medical records partner that fits your needs.  Our highly-trained, friendly experts are here to help.