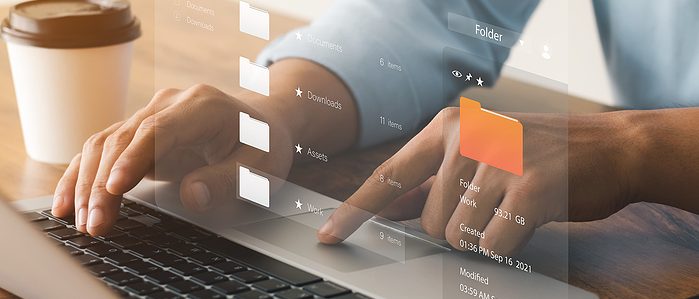 In the post-COVID world, commuting and traditional work models have changed. Though many companies have returned to on-site work, it is now more common to have a combination of remote, on-site, and hybrid employees. With the many benefits of being able to work remotely, there are new challenges when it comes to keeping your data safe.
As workers journey back to the office using public transit or work remotely in public settings, it is important to be aware of the risks. Moving documents between home and the office or using public internet can give thieves easy access to your information. Protect your data by taking precautions and always paying close attention to your surroundings.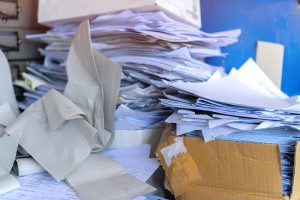 Tips to Keep You Safe
Follow these four tips to keep your data safe while commuting:
Eliminate Physical Documents
Documents containing legal, financial, personal, or sensitive information can expose data and put your entire company at risk. Careful handling of your documents protects you and your company.
Paper documents can blow away, get left behind, or slip out of your bag without notice. Converting your documents to a digital format prevents your papers from getting lost in the shuffle. All confidential documents should be converted and shred (or properly stored for shredding services) in the office before commuting.
Documents should never be thrown away in a public trash can unless they have been properly destroyed.
Never Leave Your Items Unattended
While travelling or working in public spaces, you will need to diligently protect your items. Laptops, cell phones, work documents, and other sensitive materials can be stolen quickly. Always keep your items within sight, make sure your bags are properly closed, and never leave your belongings unattended.
Use Public Networks & Hotspots with Caution
Most everywhere offers free public Wi-Fi for customers and commuters. Though it is convenient, workers should take caution when using public networks and hotspots. Most public Wi-Fi networks do not encrypt data, making it easy for hackers to view and steal your information. Mobile hotspots and VPNs (virtual private networks) are much safer.
Be Aware of Who Can See Your Screen
Visible information is vulnerable information. When working in public, you should always be aware of who can see your screen. Do not open highly sensitive information if you are surrounded by onlookers. All it takes is one second for someone to snap a picture of your screen and share your confidential data.
Computer privacy screens can be purchased as an additional safeguard for your commute.
Secure Solutions
Working during your commute can make your day more productive and help your travel time pass faster. Record Nations offers secure solutions to make your commute safe and useful. We have you covered with scanning, shredding, and smart business services.
Find Scanning & Document Management Services Near You Today
Record Nations partners with scanning and records management companies nationwide. Give us a call at (800) 747-3365 or fill out the form to find a provider near you. We will send you free, no obligation quotes on the services you need to support the safety of your team in and out of the office.