It goes without saying that employers and employees around the world continue to adjust to what's become a hybrid workforce. For some, it's been a blessing, while for others, it's been difficult to bring their office life to their home life. As we stumble upon almost a year from when offices were initially evacuated for the foreseeable future, one thing remains: the safety and security of day-to-day, work-related proceedings continues to become more vulnerable. For most people, they want to feel secure while bringing their work home. What does that mean? Use these tips to help store and protect important data while working from home.
1) Create an Organized Work Area
For some employees, remote work has become the new normal. So much so, that in some cases, organizations have opened up the option of remaining remote permanently. It's important for everyone to make their workspace as organized as possible. Creating a space where physical data and paperwork can be stored is as important as collecting data via cloud based solutions. Failure to properly store and organize hard-copy data can result in critical or private business information to fall into the wrong hands. There are a variety of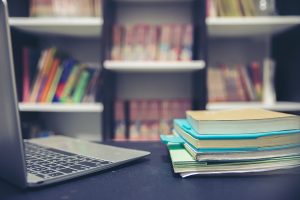 ways for remote workers to create a workspace that is considered secure.
In some extreme cases, this calls for a bit of a renovation period in which a new work area can develop. For many homeowners who worry about their appliances and the integrity of their home over time, a home warranty or homeowner's insurance might be a viable investment. For less extreme cases, perhaps a DIY workspace will suffice creating a comfortable environment from items already in their home or even turning an old room into an office space. Consider adding storage spaces, drawers, and even a desk with access to different spaces to organize physical data. It's also important to find an area where there is easy access to a router, cables, and other electronic items that are conducive to a safe and reliable internet connection.
2) Keep Your Work Devices Secure
Being in the office definitely has its perks. While working in the office, employees tend to have the security forces of their business to rely on. In-office IT teams work diligently to catch viruses early and conduct security checks to keep threats situated. It's important for remote workers to keep their devices secure away from the office as they become more susceptible to risks.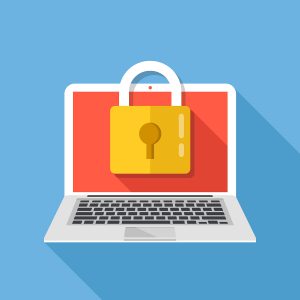 An important first initiative is to use a secure WiFi network. On the contrary, unsecure wireless networks can put crucial data at risk. Invest in upgrading your wireless network or using a VPN to create a secure connection to another network over the internet. When your devices are not in use or disconnected, simply turn them off and keep them close by if not in your at-home workspace.
3) Manage Backup Processes
In some circumstances, working from home means you won't be able to access your office computers and other equipment. This calls for the need to back up your data regularly, and isespecially relevant when using laptops or tablets. The more data backup opportunities you have, the better position you'll be in when something might go wrong in the future. When lacking a centralized data archive for backup, you can increase your risk of suffering data loss dramatically.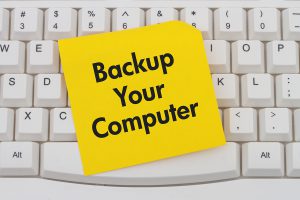 A simple data backup option would be using a USB flash drive or even hard drive for storing data from location to location. For more extensive data, multiple disks might be necessary for storage space, especially when large quantities of data are being moved daily. It's critical for your company to invest in cloud-based services as well. These solutions create a web of interconnected data that can be fetched and secured within a "cloud" of statistics. However, these clouds can be vulnerable to mini hiccups causing potential loss of data sets. It's logical for remote workers to focus on backing up their data via physical copies as a backbone to their data recorded online.
4) Password Protection
Password safety is a relatively easy way to protect your data but is often overlooked by many. From experience, people often overlook the importance of password safety. Take the time to see if your company has a password protection program. If not, take some time to focus on it and find out how your company can gain this protection. Remote workers understanding password protection is a key to securing your company's data. Employers should offer password security training, and this process can be yet another step in widespread cybersecurity training.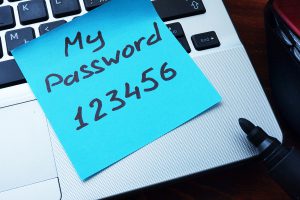 Begin with the basics such as how employees can create passwords that are strong enough while focusing on the significance of using multiple passwords. A way for organizations and employees to avoid the risk of repeated passwords is to start using a password manager. This process can randomly generate passwords for employees while storing them safely.
5) Recognize Risks
A relatively large risk to a company's security are phishing emails or websites. Oftentimes, these are sent to a variety of employees within a company. The most interesting part is, these emails are addressed as though they came from another employee within that company. At times, these emails or websites appear to be from entities such as credit unions, banks or insurance companies.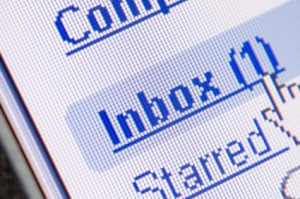 For the most part, while working from an in-office setting the internal IT team can quickly identify and take care of such emails. However, the transition from office to home causes more room for error leading to remote workers being left out of crucial updates on phishing. Recognizing the risks of opening phishing emails will make you feel more secure.
Let Record Nations Help!
Safeguarding your data while working at home is a significant way to not only protect your data but organize your data. Securing your data with a large remote workforce is never easy, but it doesn't have to be complicated or expensive either. Employees shall take these steps in order to feel safe and secure while working from the comfort of their own homes.
Join countless others who we've helped to develop a plan for how to efficiently store and manage their data in all formats when you visit us at Record Nations today. To receive a free quote, fill out the form, use the live chat button, or give us a call at (866) 385-3706. You will receive personalized quotes from top professionals in your area.