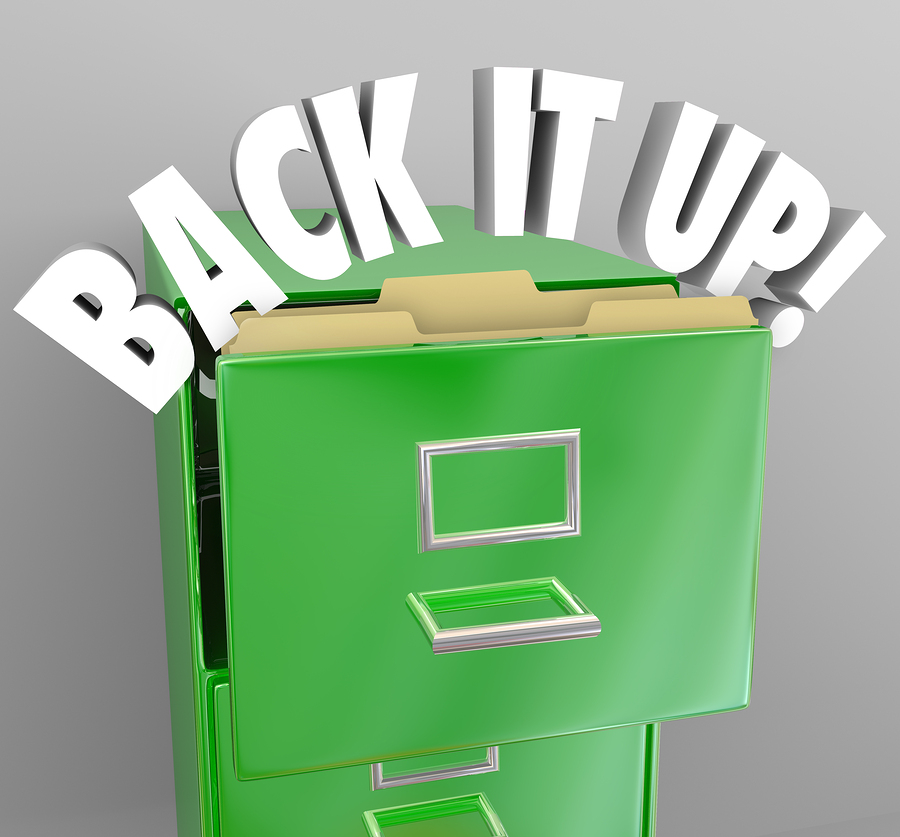 Backing up critical information can make or break your business.  The more time you spend figuring out the what data you need to back up and how you're going to maintain it, the easier it will be to get your business up and running in the event of a failure or natural disaster.
As you business grows, or even if it doesn't, you need to be sure that you have copies of all your business documents, and that you understand the proper retention times for each type of document to ensure that you don't expose your company to litigation risks or issues if you are ever audited.
Determining what items need to be backed up
The most critical part of any backup system is determining what files to keep, what files to store, and what files to destroy.  Clearly defining these three segments will help you figure out what system you need to use, and the best ways to store it.  Here are four things you need to think about before categorizing each file or record.
Is there any legal requirements necessary (federal, state, local or otherwise) for retaining the record?
Is there any reason to keep any records past their useful life? If it can be used to support or oppose a position in an investigation or litigation, it might be a good thing to hold on to.
If the record was lost, what are the consequences? This is especially important If the item was mentioned in a lawsuit, then suddenly destroyed.  Make sure that you don't have a perceived idea that any record was destroyed deliberately.
Can you reliably reproduce it from any other source, including info that's available from public libraries, an online source, a database, or centralized files?
Once you have determined what files you should keep on hand, and which files you can store and back up, you need to select the right backup system for your business.
Types of Backup Systems You Can Use for Your Business
You should always have a backup of your data. If that is not true for you and you fear that your drive does not have a lot of life left then time is of the essence. Create a backup of the data immediately, then store it on a secondary drive or upload it to a cloud storage service.
If you don't have something for your business but are looking for a solution, we have professionals that can guide you to the service that might work best for you or your business.  You have several options at your disposal:
Any of these options will help keep you protected from an unexpected failure- don't wait until it happens to make a change- you can also use hard-copy offsite record storage
Get Free, No-Hassle Quotes on Records and Document Backup Today!
Record Nations provides document and data management services via a network of highly specialized partners nationwide. We have over 20 years of experience in document and data management services.
Record Nations works with a team of professionals that provide reliable data backup solutions for your business. In addition to backup services, we can help you convert your paper records to digital copies by scanning the documents for you.
To get started, fill out the form to the right, or give our experts a call at (866) 385-3706. Our team will help you find the right paperless solution for your business.