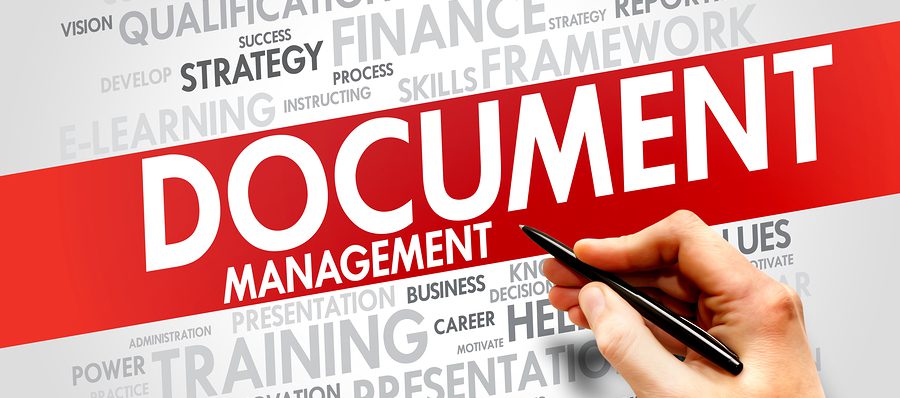 The way a law firm handles its documents can provide a clear indication of its identity. With so many files and records that a typical law firm must keep up with, the efficiency of their practice is directly correlated with how well their documents are managed. Therefore, a DMS for law firms provides many benefits.
Document management systems have come a long way thanks to technological advances. Some of their key features are now crucial for any modern-day law firm to keep up with the demands of the ever-changing world of legal practice.
The Benefits DMS Offers for Law Firms
A well-functioning legal practice usually entails having a well-functioning document management system.
An effective DMS offers the user a simple way to use, save, access, and organize their documents. This allows for a quicker way to find documents, based on how the organization is set up. Any law practice can customize these features to fit their needs. 
On top of convenience, an effective DMS also includes a blanket of security for the organization. Different levels of access and standardization are available to be set for different users. You can restrict a low-level employee's access to confidential or sensitive documents.
There are also surveillance features that will monitor which documents certain staff were accessing and the time of access. Additionally, you can encrypt files from outside threats. All these security features can help in the event of an audit or data breach.
A DMS can also help law firms keep in compliance with retention laws of documents. A DMS can organize any records that are reaching their maturity date and can immediately dispose of them. This saves liability issues and space in the office.
The video below outlines these and other benefits:
Finding the Right DMS For Your Law Firm
Legal document management systems are available through local providers with Record Nations.
Legal document scanning services can save your practice money, reduce the physical storage capacities needed at your location, and give your entire office a streamlined approach to accessing and finding legal documents. It will allow for a quick and smooth transition to your DMS so your firm won't have to do any work.
Other document management systems, including cloud storage, can be implemented and can work with your pre-existing business software.
Find The Best DMS For Your Law Firm Today!
Record Nations is a nationwide service that brings you free, no-obligation quotes from multiple DMS providers. We work with local companies based all around the country to find you relevant, affordable, and secure records management systems.
Once you receive the quotes, you can choose between them to find which suits your business operations best. To start, fill out the form, use the live chat, or give us a call at (866) 385-3706.