Cloud Document Storage Services
Streamline Your Business with Cloud Document Storage Services
Cloud storage services help businesses and individuals improve their online document and data organization. It is a convenient and affordable alternative to storing data on hard drives or maintaining your own storage network. Instead of your data spread out over various servers or physical locations, it's centralized and can be retrieved from anywhere with an internet connection.
With multiple levels of encryption and firewalls, you can build out protocols that make you even more secure than before.
The accessibility provided by cloud storage services can't be beat as well. You can use any device to send and retrieve data. Your team will be able to find the information they need, collaborate on projects, and work from multiple locations.
Overall, cloud storage offers superior protection and streamlines efficiency for a fraction of the cost of other storage methods.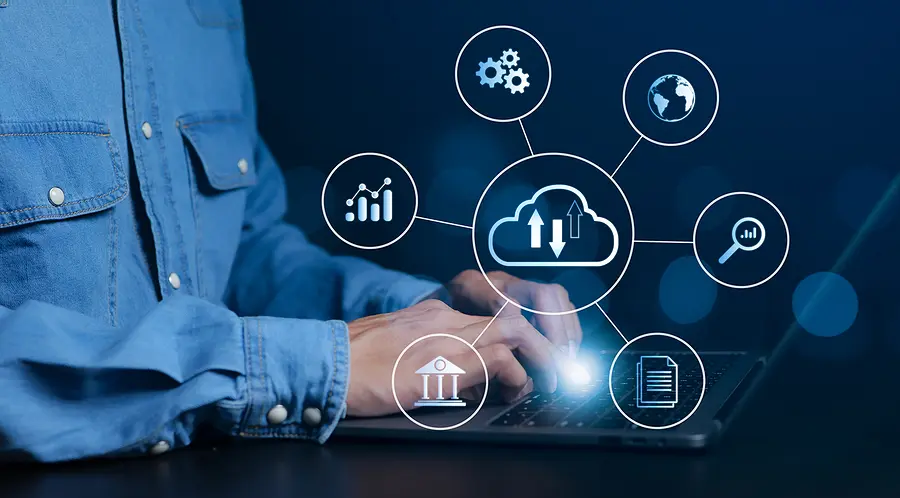 The Benefits of Cloud Storage
This is a popular service because it allows you to protect your information and facilitate collaboration. It is easy to use and provides many benefits for businesses large and small.
Save Money
Online data storage reduces expenses. It requires no hardware, internal maintenance, or utility costs. Scalable storage capacity also cuts costs by ensuring you only pay for the storage you actually need.
Increase Protection
Business files are vulnerable to cyber-attack because of the valuable information they contain. Cloud storage protects your files with layered security and advanced encryption. Redundancy saves your data to multiple servers to provide backup and recovery in the event of a disaster.
Improve Accessibility
Cloud storage allows your employees to work remotely and outside of regular business hours. Authorized users will be able to access the most updated version of a file and collaborate in real time. Synchronization lets your team sync any device they want to the cloud system, log in, and access the data they need.
Collaborate Easily
File sharing is simple with cloud storage. You can simply send a link and give the recipient access to view or download your file. Easy sharing speeds up production rates and provides a seamless experience for your clients.
See What Our Customers Are Saying
Cloud Storage FAQs
How do I implement a cloud storage service?
1. First you'll need to organize and index your records by their type and retention period, as this will help with the setup of the document management system later in the process.
2. Give Record Nations a call at (866) 385-3706 or fill out the form to receive free quotes from service providers in your area.
3. Choose the provider that best fits your needs and budget.
4. Your documents and data will be scanned with OCR technology, making them editable and accessible on the cloud.
5. Once your documents finish uploading, they'll be organized into a document management system based on the parameters you outline.
6. New documents will be scanned and uploaded, and documents past their retention period or usefulness will be removed.
How secure is cloud storage?
Cloud storage security measures you should look for include:
2. Redundancy and Data Backups
3. Access Controls
4. Monitoring and Auditing
6. Updates and Security Patches
7. Collaboration and Remote Access
8. Compliance with State and Federal Privacy Regulations
How much does cloud storage cost?
With cloud storage, you pay for what resources you use. If you need more space, you will only be charged for the space you're using. Additionally, you can cut back on your storage per your needs. Your service provider will be able to give you an accurate quote based on your needs.
What documents can I store in the cloud?
You can store almost anything in the cloud. Documents, presentations, data backups, email and communication data, development code and artifacts, CRM data, HR documents, marketing assets, collaborative data tools, and more can all be stored in the cloud. We suggest not storing anything of high importance and confidentiality in the cloud in case of a data breach.
What are the types of cloud storage I can choose from?
There are 4 main types of cloud storage you can choose from:
1. Public Cloud: Best for businesses and individuals that need to quickly and affordably set up centralized data.
2. Private Cloud: Best for large companies that manage confidential data.
3. Hyrbrid Cloud: Best for disastor recovery planning and data archiving.
4. Community Cloud: Best for the finance, government, healthcare, research, and education industries since they face strict privacy regulations.
Are there any service-level agreements (SLAs) in place?
Before choosing a provider, you should also evaluate the support options they provide. Look into SLAs to understand the guaranteed level of service, including response times for support issues. Ensure they offer 24/7 support and read any reviews and ratings you can find online.
Why Choose A Cloud Document Storage Service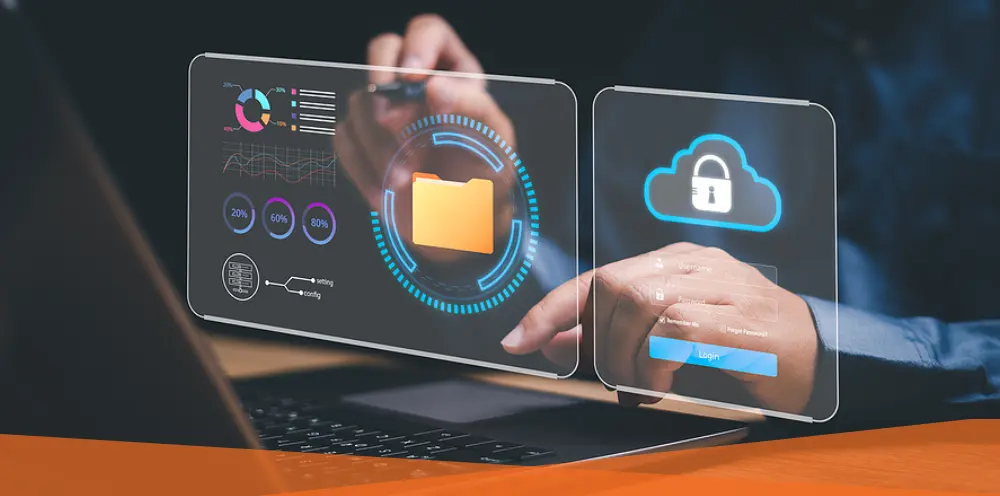 Access from Anywhere, at Any Time
With cloud document storage, you'll be able to access your files and data from the office, your house, or on a work trip.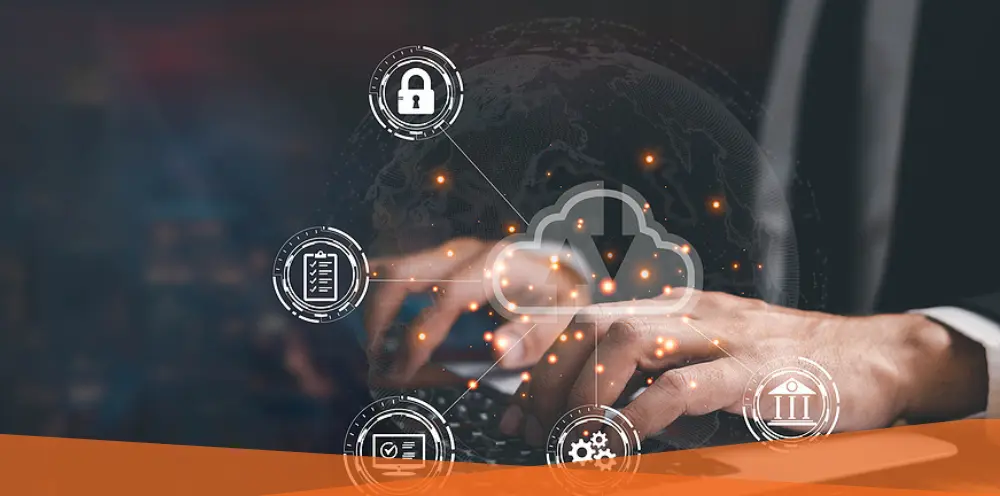 High Level Security with Encryption and Accessibility Protocols
With top of the line encryption and the ability to limit accessibility to data, your documents will be more secure than ever before.