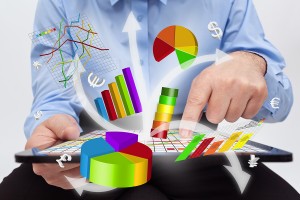 When you are referring to digital document management, you are referring to a computer system that not only stores and tracks your documents, but it also contains information security to help in case of a disaster.
Many businesses use a digital document management system in order to maintain their records because it is the most efficient way to keep their documents organized.
Types of Digital Document Management
Using digital document management makes finding your documents as easy as possible because everything is organized in a way that you want it to be.  Whether they are paper documents or electronic files, you will know where they are at, at all times.  There are different styles of digital document management depending on what kind of files you are trying to manage.
One option is to use a client server system.  This makes getting your records extremely accessible and also makes sure that you have control over all of your information.  One thing to consider when you use a client server system is that you will need to make sure you have an IT person to oversee and maintain your system on a regular basis.
Another option you can use is a vendor run application.  This means that you keep all of your information on an online source.  This can be very handy because you will be able to access your files from any computer, but you will have to have an internet connection in order to open any of your records.
There are plenty of things to consider if you choose to use a digital document management system, but in the long run it will make sure that you are always able to access your documents in the most efficient way possible.
Get Free, No-Hassle Quotes on Document Management Solutions Today!
From Document Scanning to Electronic or Cloud Document Storage, our experts will help you select a customized Document Management Solution that fits exactly what you're looking to do for your company.
We have locations all across the United States to serve you document storage solutions needs. Fill out the form to the right, or give us a call at (866) 385-3706.  Within minutes of receiving your request, you will have free quotes from experts in your area that can help you.