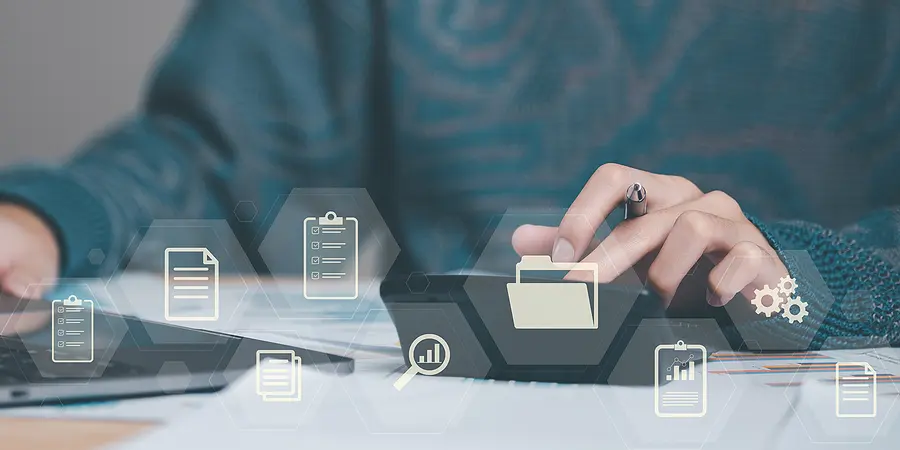 The business world continues to expand into the digital space, even as companies return to offices. Technology is ingrained in nearly every modern business process, and there's no reason to suspect that will change. For businesses that used to operate with significant amounts of paper, or still see a high volume of it, document digitization provides an effective way to keep your business up to speed with the times. 
However, changing the way your business does its work can be daunting. There's uncertainty over the time it takes to switch, the time employees need to adapt, and even whether a new process will actually improve the company's efficiency. In this case, the answer of whether it's worth it or not is almost always a resounding yes. 
The Document Digitization Process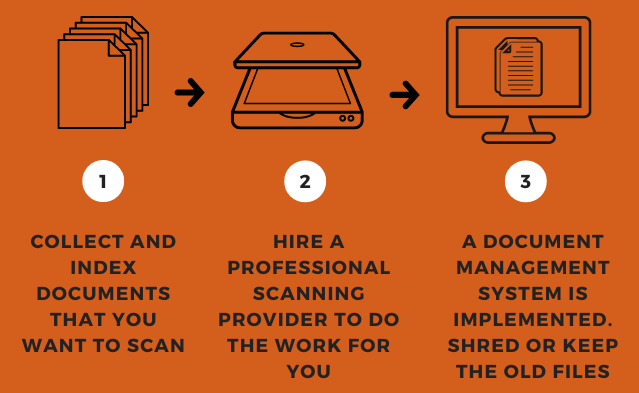 Step 1: Organization
The first step in the document digitization process typically takes the most time. It requires that your business collect and index all the documents you want uploaded into the digital space. You also should organize and index the documents by type, as this will create the basis for the organization of your document management system. 
Step 2: Scanning
Once you collect all your documents and organize them, you can choose one of two options. The first involves doing it yourself with whatever scanner your office maintains. Doing it this way is typically incredibly time consuming, as office scanners, while effective, can reach capacity quickly when digitizing your entire office. 
The second option involves hiring a professional service. In this case, a service comes to you, and securely transports your documents to an offsite location. There, they run them through industrial scanners, digitizing your entire office in just a few hours. In most cases, these scanning providers can also get you set up with a document management system. 
However, many providers can also take a scanner to you, if on-site scanning is required for regulatory or legal reasons. 
Step 3: Set Up
Once the documents finish uploading, the document management system gets implemented. Here is where all the documents scanned can be found, indexed into various categories that you've determined. What you do with the paper is up to you. If there's no longer a need for a physical copy, you can shred it. However, if there's a legal, regulatory, or even sentimental reason to keep it, you can store it on site or with a records storage provider; 
The Benefits of Document Digitization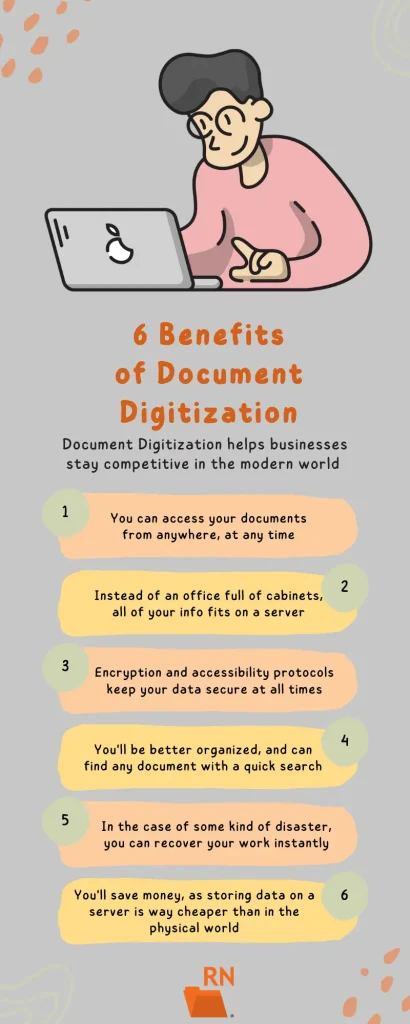 No matter which method you ultimately decide on, there will be a cost of time and money. To spend that money and time, the benefits need to equal or exceed the initial outlay. In nearly every case, they do, and some of the benefits of document digitization include: 
Accessibility

– With a digital document management system, you can access and work from anywhere. Employees across locations can work collaboratively at the same time, and you can respond to the needs of your clients and customers nearly instantly. 

Storage Space

– All the space taken up by filing cabinets can now be converted to whatever you desire. In addition, it can allow you to downsize your office, or get rid of costly storage space. 

Security

– While the risk of data breaches exists, a reliable scanner and document management system provider can provide excellent security. Modern encryption and accessibility protocols means your documents will remain safe on the cloud.

Organization

– Instead of needing to sort through filing cabinets, you can find documents with a quick keyword search. Additionally, it helps teams, as they can create their own nexuses within the system, allowing them to work closely and in sync with each other. 

Data Retention

– Barring a catastrophic end to technology as we know it, your documents will be better protected than their physical counterparts. Digital backups mean that in the case of server failure or other disaster, you'll still maintain access to your files. 

Cost-Savings

– After the initial expense on scanning and organization, the cost to maintain is cheap. It's far cheaper to store data and documents on the cloud, as digital space remains far less expensive than its physical counterpart. 
Start Your Document Digitization Journey with Record Nations
No matter the industry or size of your project, Record Nations can help. We work with a nationwide network of providers who can bring your business into the digital age affordably and securely. Give us a call at (866) 385-3706 or fill out the form on the page, and we'll connect you to a provider that can meet your goals within minutes.