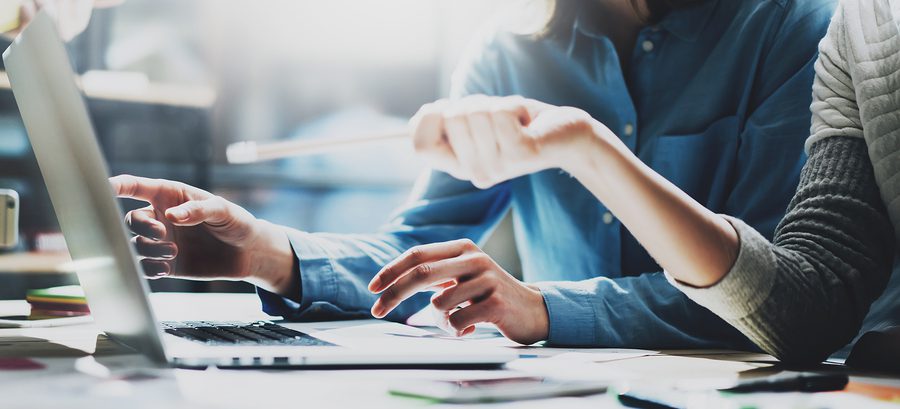 Document management system software provides a clean, streamlined, and intuitive means of organizing company documents. No matter what services or products your organization provides there is document management structure that will help keep your office productive and efficient. Below we transcribe the text of a video regarding the power and benefits of a fine-tuned DMS.
Video Transcription
What is Document Management System Software?
In the 1980's, software systems to manage paper-based documents began to develop.
Later a second type of system was developed to manage electronic computer files.
These document management systems enabled organizations to capture faxes and forms, to save copies of files as images, and to store the image files in a database for security and quick retrieval.
What to Look for in a DMS
Here are some of the main features that we recommend (and should be included) with your DMS
The ability to store electronic records and access them quickly
Access control to a user level
A simple system for adding or scanning in new documents and files
Integration with other existing company software packages
Version control with access logs
Easy to use and maintain backup solutions
Beyond basics, a DMS can come with a additional features
Conversion of images to text or optical character recognition (OCR)
Conversion and integration of multiple file formats
Website portals
Improved search capabilities
Cost to Implement DMS Software
During implementing, your old paper files need to be scanned into the system.
Since most file inventories are too large for self-scanning, scanning services are available and run at around only 9-12 cents per page
Who Is a DMS Ideal For?
Government
Security is a top priority within government. To protect confidential files DMS systems provide access controls, file redaction, and encryption.
Legal
Accessibility is crucial to law firms when cases take them on the go. File searchability with OCR and remote access helps legal professionals manage their countless case files.
Healthcare
EHR web portals are now common for patient-doctor communications. Systems allow easy patient charting and providers are given incentives via meaningful use laws.
How the American Recovery & Reinvestment Act Rewards Using HER Systems
As one of a DMS's many benefits, ARPA rewarded medical providers with financial incentives for adopting an HER, and for implementing before Oct 1, 2017, CMS offers a one-time significant hardship exception for the Medicare incentive program.
How Using DMS Software Benefits Business
How Investing in Document Management System Software Helps to Give Back
Version control & management
Quick retrieval & remote access
Disaster recovery using system backups
Freed up valuable space
Simplify legal compliance with retention period tracking & fast retrieval for discovery laws
Improve organization and create searchable & editable files with indexing & OCR software
Boost security with encryption and access control settings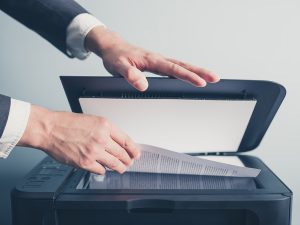 Fast Retrieval with Indexing & OCR
First your documents are scanned to electronic format
Then files are indexed & organized as they're added to the DMS
Finally, optical character recognition (OCR) is used so the file can be searched & edited
Disaster Recovery & Protection
Files in a DMS can be backed up as frequently as every hour—providing an immediate fallback if need be. A DMS services as an automatic insurance policy against data loss and theft, and the best part is it's built right into the system—no need for extra services to store backup copies offsite.
Easy & Remote Access to Files
Electronic document management system software allows remote worker access on the go. Beside long distance, the easy accessibility in-office also means your daily workflow improves as well.
Cutting the Cost of Labor
A DMS helps to reduce labor costs in a few ways. Not only does it make retrieving documents faster and easier for employees—it avoids needing to pay for a separate file manager as well.
No need to keep paying record managers.
Saving time means saving money
File Security and Theft Protection
DMS systems provide file encryption—helping to prevent data theft even if it's physically stolen. Likewise, the internal access controls you can set also eliminates risks for inside theft by employees.
Save Your Office Space
Storage needs are growing by 20-25% every year, however a single hard drive can hold 2.7 million documents and costs about $100. To store the same amount of paper files, you would need 68 4-drawer filing cabinets at roughly $100 apiece—on top of sacrificing space for revenue-generating employees.
Version Control & Management
You make changes to your document
The file is automatically updated to prevent duplicate copies
The updated file can be edited more and also reverted to old versions
Simplify Managing Legal Compliance
Typically, important files are regulated by retention laws. With a DMS, retention periods can be automatically tracked to notify you when they expire. The ease of retrieval with a DMS can also come in handy for discovery laws should you ever face lawsuit as well.
Ready to Make Managing Your Files More Efficient?
Find a DMS and EHR software system that suits your storage needs. Call Record Nations at (866) 385-3706 or fill out the form on the right for free quotes on services near you.