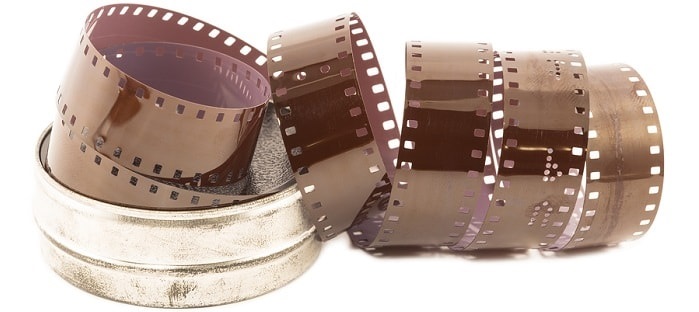 Microfilm and microfiche were once viewed as the gold standard in storing large amounts of data. These formats were used to preserve documents, photographs, books, newspapers, manuals, and other physical files.
What Is Microfilm and Microfiche?
Both microfilm and microfiche use the same methodology: take tiny exposures of each page and store them in their minimized version to save physical space.
Microfilm stores these exposures in a reel, while microfiche uses flat sheets. Otherwise, these formats are very much the same. Other microforms include super-fiche and microprint, which use the same methodology but are stored on rectangular sheets or cards.
Using a viewing machine like the one pictured here, the microform images are placed into the device and the exposures are magnified on a screen, making them readable.
If you've used one of these machines before, chances are it was a long time ago. Microforms are now considered to be a very outdated technology. The introduction of computers and disk storage allows for greater storage capacity and more convenient retrieval options.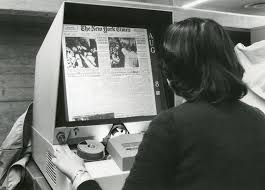 How do Microfilm and Microfiche Scanning Services Work?
The process of microfilm/microfiche scanning is quite simple:
All the microform data that you wish to be converted is gathered and properly organized

The microform data is sent or picked up in a secure vehicle, and transferred to the scanning facility

Using state-of-the-art scanners, each exposure is scanned into a high-quality, digital format

Each exposure is manually reviewed to ensure that the digital copy is clear and complete

The scans can be delivered in any storage device the client requests, including CDs, hard drives, and USB drives

The original microforms are packed and returned to the client
Post-Scanning Solutions for Microforms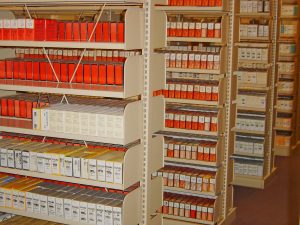 Converting microforms to a digital format makes it easier to view, transport, duplicate, and manipulate the data for future use.
While newer files are being created digitally, old data stored in microforms is still relevant. Preserving them is a concern many organizations must endure and overcome.
The original microforms should be stored in an environment that helps to maximize their lifespan.
Microforms can deteriorate over time without careful planning, with most complications stemming from natural disasters or unstable climate conditions, such as humidity.
Offsite storage facilities for microforms make it easy to keep your data tucked away in climate-controlled environments that are ideal for their preservation over time. Just a low monthly fee is all it takes to keep these original microforms safe, while using your digital copies for everyday use.
Get Free Quotes on Microform Scanning Near You
If your business or organization is still holding onto microfilm or microfiche that haven't been converted to digital, you are running the risk of losing all that data without proper precautions. By scanning them into a digital format, you can access and duplicate them much more easily.
To learn more about microfilm and microfiche scanning services or to get a free, no-obligation quote from professionals in your area, give us a call at (866) 385-3706 or use the request form on this page.
You'll receive quotes within minutes from qualified experts in your area.