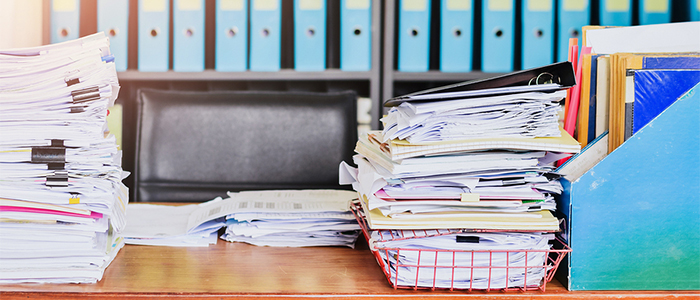 Choosing between scanning and digitally storing your documents or just using a hard copy filing system can be difficult.
On one hand, digital storage makes it easier to find what you're looking for as well as saving space. On the other hand, scanning your files costs money while using your existing system is free.
Fortunately, you don't have to choose between one or the other. In fact, a hybrid system that uses both scanning and digital storage and paper storage can save you money.
Hybrid Scanning and Storage: How It Works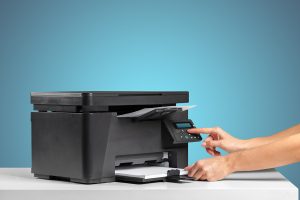 Instead of scanning every single file you have, you can utilize scanning and digital storage only for the files you use frequently. Forms, memos, and notices that often need to be copied and distributed can be scanned for easy access and sharing.
Other records, however, can be stored the old-fashioned way if you just need to hang onto them.
These records can be stored off site in order to free up even more space. Many off-site records storage options also provide automatic retention tracking to make sure you are legally compliant.
Cost Benefits of Scanning & Storage
Scanning and digital storage can save you money with two types of records: those that you use frequently, and those that you only use every so often.
Records You Need Frequently
As mentioned above, records that you use often should be scanned and digitally stored to save time and money. Between the paper, printer ink, bindings (like paperclips and staples), the cost of frequently copying of certain records can add up over time.
If these documents are scanned, you can easily share them digitally with everyone who needs them for no more than the cost of a single scanning (on average 7-12 cents per page). Not only does this save you on supply costs, it also saves you time. It takes a fraction as long to email a digital record than to copy or fax it.
Additionally, the space you were using to keep copies on hand is now free for other storage, since your newly scanned documents are stored digitally.
Records You Don't Need Very Often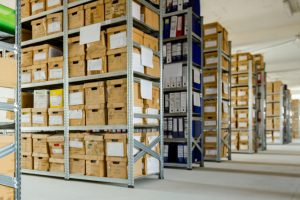 For records that you don't need to retrieve often,but that you do need to hang on to can be stored off site.
Off-site storage costs, on average, 50-95 cents per box per month.
Similar to how you can save space by scanning your frequently-used records, you can save even more space by storing your paper records with a records storage provider.
Of course, records stored off site aren't inaccessible to you. Providers track your records using RFID tags and indexing so that you can request individual files on demand. While it's not quite as fast as having the documents in your own office, the time and space saved by using off-site storage more than makes up for it.
Secure Destruction of Old Records
After the retention times for your stored paper records are up, the off-site storage provider can securely shred those records for you. Secure shredding helps make sure that you are compliant with data protection laws as well as protecting against identity theft.
After the shredding is complete, the storage service will also provide you with a certificate of destruction that you can use to verify that your documents were securely destroyed and as proof of legal compliance.
Interested In Scanning and Records Storage?
Record Nations partners with secure and reliable scanning and off site document storage services. To let us help you find the best service for your next project, fill out the form on the right, give us a call at (866) 385-3706, or contact us directly with our live chat for a free, no-obligation quote from services near you.