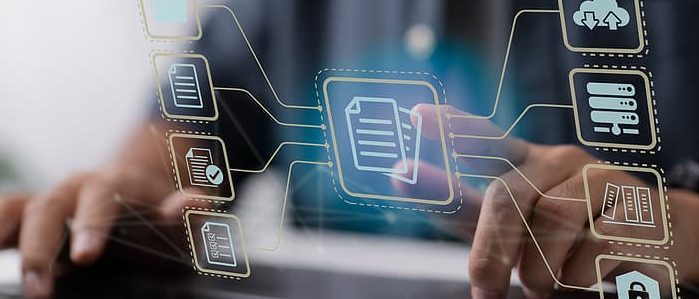 All businesses deal with paperwork, such as billing documents, contracts, and project files. Dealing with piles of paperwork can be tedious and stressful. Many businesses are switching to digital document management solutions to alleviate menial tasks related to paperwork.
Paper-based systems contribute to a significant amount of wasted time and huge costs in productivity losses. Online document storage systems reduce these costs and improve business processes across the board. We will take a deeper look into how digitization can benefit your business below.
Benefits of A Digital Document Storage System
Accessibility and Usability
Centralized storage keeps your business documents in one location for easy access. You won't have to worry about missing documents or searching through filing cabinets to find the information you need. Online systems provide flexible access that is available everywhere, at any time. Saving, organizing, and archiving your files makes this technology appealing to any user.
Collaboration
Work duplication and messy email chains can result in lost ideas and frustration. Online systems provide real-time editing, efficient document transfer, and easy sharing for more effective collaboration. Better communication and the ability to share feedback will help your team work more cohesively and boost employee engagement.
Security and Privacy
Unlike physical storage, digital storage offers a multitude of security features to protect your documents from unauthorized access. You will be able to put permissions in place and monitor who is accessing what. You will also be able to protect your files from unexpected situations like power outages, fires, and floods. Storing your data on offsite servers ensures business continuity in the event of a disaster.
Digital documents make it easier to comply with privacy laws and regulatory obligations. Document retention and retrieval are quick and easy, making audits less stressful and reducing the risk of penalties for noncompliance.
Affordability
Managing paper is costly. It comes with printing expenses, storage costs, physical distribution (fax or mail), and time spent filing. Quick access to digital documents means reduced time spent organizing and retrieving. Scalable online storage provides customized storage space, greater flexibility, and substantial savings.
Productivity
According to a recent study, the average employee is only productive for 2 hours and 53 minutes a day. With those rates, all businesses should be looking to improve productivity in any way they can. Online document storage can help by keeping employees on task and involved. Streamlining work processes and automating administrative tasks will allow your team to focus on profit-driven activities.
Switch to an Online Document Storage System with Record Nations
Record Nations offers cloud services for businesses nationwide. Our affordable options will boost productivity and give you a competitive edge. Connect with providers near you by calling (866) 385-3706, filling out the form, or using the live chat. We will send you free quotes on our services within minutes.