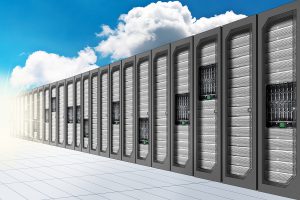 Cloud storage solutions allow a business to access and share sensitive data quickly easily, and securely. The majority of small businesses cannot afford to manage and maintain on-site technology resources, making cloud storage a great option for their company.
Many question the third parties' ability to secure their servers against identity theft and data breaches, or if there is even an internal threat that may compromise company data.
While these are legitimate concerns, the cost and convenience of cloud storage make it a business venture worthy of consideration.
Benefits a Cloud Storage Service Can Offer
For businesses that have jumped on the cloud storage bandwagon, they know that these services offer several benefits, which include:
a cost-effective method for businesses to manage their data without resorting to an in-house file management system
a secure way to store your data, with encryption practices to keep your information safe
access to data wherever you may be with an internet connection
seamless collaboration on files and documents stored on the cloud with other approved users
support and guidance in choosing an appropriate cloud storage platform for your company
Get Free Quotes on Cloud Storage Services In Your Local Area Today
We have a network cloud storage and service professionals that provide reliable, secure solutions for your business.  Our experts can help connect you with cloud storage professionals that will walk you through the tedious process of selecting the right service.
To get started, fill out the form to the right, or give our experts a call at (866) 385-3706. Our team will help you find the right paperless solution for your business in just minutes.
If you'd like to learn more about cloud storage, visit our articles section or check out our blog!