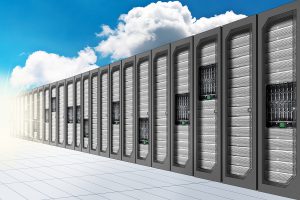 Cloud storage solutions allow businesses to access and share sensitive data quickly, easily, and securely. Most small businesses can't afford to manage and maintain on-site technology resources, making cloud storage a great option for their company.
Additionally, these services are much more secure and convenient than storing physical files in your office. Cloud storage allows your employees to find what they're looking for fast, helping to streamline your office efficiency. Gone are the days of searching through multiple filing cabinets. Putting all of your files online, can also free up valuable space in your office.
With enhanced security features like password protection, encryption, and multi-factor authentication, the cloud can offer you the convenience of an on-site server for a fraction of the cost.
Benefits a Cloud Document Storage Service Can Offer
For businesses that have already made the transition to the cloud, they know that these services offer several benefits. These include:
a cost-effective method for businesses to manage their data without resorting to an in-house file management system
a secure way to store your data, with encryption practices to keep your information safe
access to data wherever you may be with an internet connection
seamless collaboration on files and documents stored on the cloud with other approved users
support and guidance in choosing an appropriate cloud storage platform for your company
Get Free Quotes on Cloud Services Today
We have a network cloud service professionals that provide reliable, secure solutions for your business. Our experts can help connect you with cloud professionals that will walk you through the entire process of selecting the right service for you.
To get started simply fill out the form, give us a a call at (866) 385-3706, or contact us directly using our live chat. Our team will help you find the right paperless solution for your business in just minutes.
If you'd like to learn more about cloud storage, visit our articles section or check out our blog.