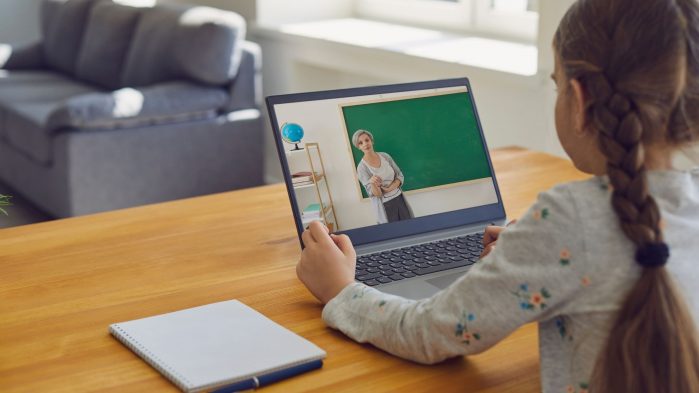 Whether schools will continue remote or in-person learning remains to be seen. Staying organized for remote learning, or switching back and forth can be a pain. As of this publication, most schools around the country have resumed their in-person curriculum. If the past few years have taught us anything, we know that this could change overnight.
Keeping that in mind, it's important to maintain good record keeping so that these abrupt changes don't disrupt the learning process. Below we've outlined a few helpful tips to help you and your student stay organized.
Have a Dedicated Work Space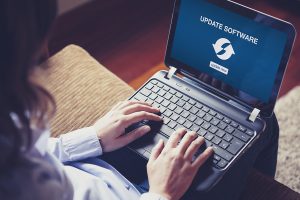 If your neighborhood is back to in-person learning, then your child already has a dedicated workspace at school. If the need arises to return to a remote atmosphere, it's important to do the same. Having a routine and an area dedicated to learning will cut down on distractions, and ultimately make the learning process easier.
You'll want to avoid areas like the TV room, or den since these areas are often associated with relaxation. The temptation to switch on the TV or gaming console may be too great. Experts agree that having a dedicated space is crucial to productivity. Even if you're short on space, the kitchen table, or a small desk away from distractions would be best.
Have an Organizational plan
Paperwork can pile up, and depending on your school district, seems to be never-ending. There are several options to help keep school assignments and paperwork organized.
Document Scanning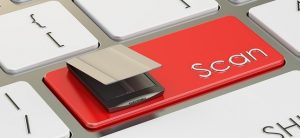 One of the easiest ways to stay organized is to digitize your child's paperwork. This can be done by investing in a home scanner, or having the documents scanned professionally. This may sound excessive, but you'll no longer have to worry about sorting and filing important paperwork.
Instead, you'll be able to have all of these documents available to you with just a few clicks of the mouse. Documents can be sorted and indexed digitally, saving time and ultimately money. You'll be able to sort all of these documents in a way that makes sense.
This can also reduce the threat of identity theft by removing the potential for lost or misplaced paperwork containing sensitive information. School communications may seem innocuous at first glance, but this paperwork can contain private information about your child. Once you've scanned this paperwork, securely shred the documents. This can also be done at home, or professionally for added security.
The beauty of this option is that the transition from in-person to remote learning is seamless. All of your child's paperwork will be stored electronically, in one place. You'll only need access to the computer or hard drive it's stored on. This makes the back and forth transition a lot easier for you and your child.
Filing Area for Physical Documents
If scanning seems like too much of a hassle, think about investing in a rolling file cart. They're inexpensive, and a great way to keep track of assignments and other important documents. The cart can be rolled in and out of the workspace as needed. It also helps to give your child a sense of having their own workspace, like a "cubby" or dedicated desk space they might have in school.
However, with this option you still run the risk of misplacing documents or losing them altogether. It's important to make sure that you label and file everything correctly to avoid lost time. This is still a better option than just letting those documents stack up. You'll have a more complete picture of where everything is located.
At the end of the day or week, the cart can be rolled away and placed out of sight. This can also help to give your home a little more separation between school time and relaxation time. When the next school day comes around, you can bring the cart out once again.
Cloud Services
The last, and possibly most convenient, option is utilizing cloud storage. These services allow you to store any important documents in the cloud. Thus, eliminating the need for bulky filing cabinets, or scanning services. If your school already disseminates assignments and paperwork digitally, this will be the easiest way to stay organized.
You and your child will be able to access these documents from anywhere with an internet connection. Regardless of location, or computer, you'll be able to get what you need. Let's face it, computers crash, and children are sometime careless with expensive electronics. Cloud services significantly reduce the risk of documents being lost due to hardware failures. If your family wants to take a vacation, your child will have access to all of their schoolwork from anywhere.
Many schools are offering cloud services, but if your school district isn't, Record Nations has a number of affordable solutions to get you started. Our cloud service providers have the most up-to-date security measures, often meeting or exceeding what you'll ever need.
Record Nations Can Help You Get Started
We have a number of resources regarding managing paperwork and storing school documents to help you get started. If you're ready to invest in one of the above solutions, give us a call. Our experts are standing by to answer any questions you may have. Simply fill out the form, give us a call at (866) 385-3706, or contact us directly using our live chat. These trying times ask a lot of parents with young children, and we understand that. Let our experts put you on the right path to staying organized, whatever the future might bring.