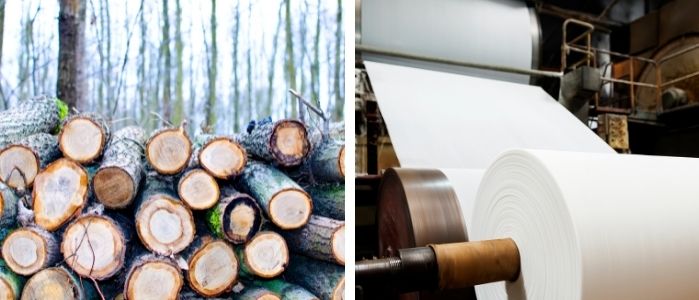 Despite advancements in paperless technology, like document scanning and cloud services, paper consumption is actually increasing. There are a number of reasons for this aside from things like toilet paper and food packaging. Many companies are simply reluctant to make the switch due to fear of the unknown, or potentially expensive up-front costs of making the switch.
What many companies are surprised to learn is that the up front costs are typically not as bad as first thought, and the amount of long term savings are immeasurable. On top of that, taking your business paperless is great insurance against "the unknown". That could be anything from natural disasters to a global pandemic.
In fact, Many of the businesses we spoke to who made the transition prior to 2020, were in an exponentially advantageous situation to hit the ground running when their workforces was forced to operate remotely. In observance of Arbor Day, we thought it would be a good idea to take a look at paper usage and why it actually seems to be on the rise.
How Much Paper is Still Being Used?
Paper is in fact a renewable resource, but most "new" paper is made from freshly harvested materials. Post-consumer recycled paper is typically reserved for things like packaging and paperboard. Printer paper is typically made from new materials.
Over the past 40 years, paper paper production has increased by 400%. The United States alone uses 68 million trees each year just for paper production. By the year 2060, the largest increase in wood usage will be the paper industry. We've already written about how continued paper usage increases carbon output, but actually seeing how many trees are used each year is a staggering figure.
Fear is an Obstacle to Change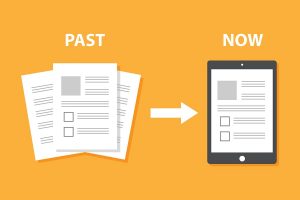 When we ask the question, "why haven't you taken your business paperless?" The most common answers are fear, cost, or "it's just how we've always done things". All of these answers are unfounded, or simply misconceptions.
Fear of the unknown is natural, but businesses need to adapt and innovate to stay relevant. The thought of digitizing mountains of paperwork can seem like a daunting task. Fortunately, there are companies nationwide that can tackle these projects in weeks, if not days. Once the paperwork is scanned and available online, your reduced paper output will significantly reduce your overall costs.
"That's the way we've always done things" is a great way to get left behind. Especially when you consider the fact that most consumers are looking to do business with companies that are environmentally conscious. Failing to meet consumer expectations is a sure-fire way to lose clientele. Upwards of 70-80% of consumers said that they seek out companies pioneering green initiatives.
How You Can Do Your Part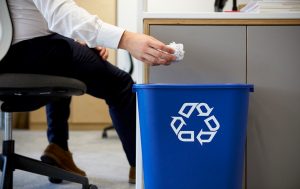 There are a number of ways that you or your business can help save trees and the environment. First and foremost is to invest in scanning services and cloud services to store your scanned information. It only costs about 7-12 cents per page to scan documents. Compare that to printing documents over and over again, storing them in bulky filing cabinets, and ultimately securely destroying them.
That brings us to the next step which is shredding and recycling. Believe it or not, these actually go hand in hand. Most people are unaware that paper shreds thrown into the recycle bin can't be recycled. It's too difficult for most recycling facilities to be able to sort and process such small quantities of paper. However, large scale shredding operations can do the sorting and processing before it gets to the recycler.
Since you need to properly destroy your sensitive documents anyway, why not have it done professionally where you can be sure it's all getting recycled. At least if you're unable to go paperless, you can assure your clients that your paperwork is being handled confidentiality, and being destroyed as environmentally responsibly as possible.
Record Nations has Document Scanning and Cloud Providers Nationwide
Digitizing your paperwork doesn't have to happen overnight. There are a multitude of ways to get the process started using our network of proven digitizing professionals. Whether you're interested in scanning, cloud services, or DMS, our representatives can put you on the right path.
Start the process by filling out the form, using the live chat button, or giving us a call at (866) 385-3706. Afterwards, you'll receive quotes from top professionals in your area, and you can choose the best option to suit your needs.