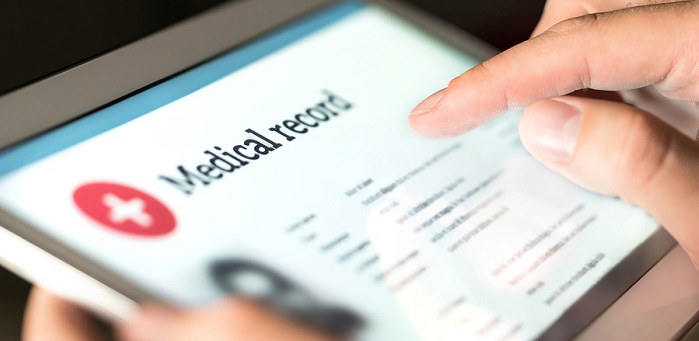 Selecting the right fit in medical records storage and medical records scanning provider in Broomfield can be challenging. Record Nations offers full-service scanning and storage for medical records. We are a constant and reliable way to get results without sacrificing time or money.
When handling medical records, it is imperative to ensure that your business is HIPAA and HITECH-compliant. In order to ensure compliance, Record Nations can help you index, scan, and store your records.
Preparing Medical Records for Scanning in Broomfield
The process of moving and managing medical records is a very delicate process as it is so important to remain HIPAA and HITECH-compliant. More so than legal compliance, maintaining patient privacy is imperative to ensure a good working relationship with your clients.
Follow these easy steps and Record Nations  will take care of the rest:
Call us at (720) 230-7274 or fill out the form to request free quotes from scanning providers in the area. Be sure to tell us the number of records you would like to scan and the level of detail you want for each file.
You will be contacted by multiple medical records-scanning providers within just a few minutes.
Review the price options, choose a provider that best fits your needs, and begin your scanning project.
Medical Records Storage Services
Less physical storage is needed when you have converted to a digital practice. However, some files will need to be stored as backups or for other reasons. For those files, we offer secure medical records storage in our HIPAA and HITECH-compliant facilities.
Our facilities offer climate control, disaster protection, and 24/7 monitoring. Your records will be protected from loss and theft with Record Nations. We also have cloud services available for your digital storage needs
Medical Records Custodian
In Broomfield, when a healthcare facility closes, a person or company is appointed as the custodian to manage the patient records. Each state has different rules and guidelines for how long a record needs to be stored. Colorado law requires a minimum of 10 years. 
Custodians of medical records can store physical copies in a secure storage facility or scan the documents and store them electronically using an EMR system. With either option, patient records must be readily available upon request. Failure to produce forms could result in fines or penalties.
Record Nations can help you find a local provider to manage your records, release needed information and destroy the records after the retention period. 
Protect Your Patients' Medical Records Today!
To get started, fill out the form to the right, or give us a call at (720) 230-7274. Within minutes of receiving your request, an agent will be in contact with a free, no-obligation quote. We can handle your project efficiently and securely so you can have peace of mind when undergoing this stressful project.
Record Nations Broomfield Location
Record Nations Broomfield
15400 W 64th Ave #9e
Arvada, CO 80007
(720) 230-7274
broomfield@recordnations.com
Our hours of operation are Monday-Friday 8:00 AM to 6:00 PM and Saturday 10:00 AM to 2:00 PM.
Record Nations proudly serves these cities throughout the Broomfield area:
Arvada | Aurora | Boulder | Castle Pines | Castle Rock | Centennial | Colorado Springs | Denver | Englewood | Evergreen | Fort Collins | Golden | Greenwood Village | Highlands Ranch | Lakewood | Littleton | Longmont | Monument | Parker | Pueblo | Thornton