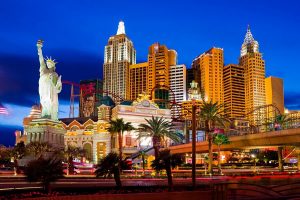 Medical practices are turning to medical record scanning and conversion to gain greater access to their patients and provide better care. Record Nations has HIPAA-trained providers to help you digitize your medical records, so you can focus on patient care.
We offer medical record scanning and medical record storage services to help you manage, process, and retain your medical files.
Preparing Medical Records for Scanning
Medical record scanning and EHR systems make your files user-friendly and accessible. Digital records make it easy to find files with indexed documents, help you to integrate files from other practices, and decrease the need for data entry with e-forms. 
To get started with medical records scanning or your digital conversion project, follow these simple steps:
Begin by calling (702) 221-0695 or filling out the form. Tell us the number of records you would like to scan and the level of detail you want for each file.

You will be contacted by multiple medical record scanning providers with free quotes on your project.

Choose a provider that best fits your needs and begin scanning.
Medical Records Storage Services
Digitizing your medical records will significantly decrease the amount of physical storage you will need for your files. However, it is necessary to maintain some physical files for legal and backup purposes. Offsite medical record storage is available for these documents.
Our secure storage facilities protect your files from theft, loss, and environmental threats. We have climate-controlled spaces that are protected from fire and flood. We have 24/7 monitoring and live patrol. You can feel confident that your records are safe, while still having unlimited access whenever you need it.
Medical Records Custodian
Custodians of medical records can store physical copies in a secure storage facility or scan the documents and store them electronically using an EMR system. With either option, patient records must be readily available upon request. Failure to produce forms could result in fines or penalties.
Using a medical custodian takes the liability off of you or your practice. Hiring a company to manage your facility's medical records ensures you will remain in compliance and your past patients will continue to receive care and support. 
Record Nations can help you find a local provider to manage your records, release needed information and destroy the records after the retention period. 
Protect Your Patients' Medical Records Today!
If you would like to learn more about medical record scanning and storage, please call us at (702) 221-0695 or fill out the form. Our knowledgeable representatives are standing by to answer your questions and connect you with Las Vegas-based providers today.
Record Nations Las Vegas Location
Record Nations Las Vegas
10120 W Flamingo Rd #4
Las Vegas, NV 89147
(702) 221-0695
las-vegas@recordnations.com
Our normal operating hours are Monday-Friday from 9:00 AM to 5:30 PM, and Saturday from 9:00 AM to 3:00 PM

Record Nations proudly serves these cities throughout the Las Vegas area:
Paradise | Henderson | Enterprise | Searchlight | Goodsprings | Mountain Springs | Pahrump | Corn Creek | Crystal | Coyote Springs | Nelson | Boulder City