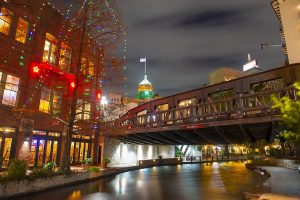 Advancing technology has made it possible to have instant access to patient files, lab results, and much more. Digitizing your practice improves patient care, reduces costs, and helps you keep up with the modern demands of the medical industry.
Medical record scanning and medical record storage services are used in conjunction to convert your physical files and move all remaining files offsite for retention. These services will safeguard your files with HIPAA and HITECH compliance to maintain privacy and keep you within legal regulations.
Record Nations San Antonio has a network of medical record management providers in the area. Call us at (210) 702-3383 or fill out the form to be instantly connected with a provider near you.
Preparing Medical Records for Scanning in San Antonio
Scanning is the first step in digitizing your medical practice. We can convert large amounts of files of all different sizes and specifications. Our top-of-line scanning equipment allows us to accurately capture your files and index them for easy organization.
Simple formatting allows you to integrate your digital files with your current Electronic Health Record System (EHR) or set up a new system entirely. Your files will have a level of functionality with instant accessibility and accuracy.
We want to make the conversion process as easy as possible. Counting your documents will help us prepare for your project and give you an accurate price quote. When you have determined the size of your project, simply follow the steps below. Click here to learn how to count your documents.
Begin by calling us at (210) 702-3383 or filling out the form to request free quotes on local medical record scanning services. Include the approximate number of records you would like to scan and the level of detail you want for each file.
Within minutes, several San Antonio-based scanning companies will contact you with competitive price options.
Select the company that best fits your needs and together you can begin your scanning project.
Medical Records Storage Services
Digitizing your practice will reduce storage costs by reducing the amount of physical storage you will need. Some files must be retained physically for legal purposes or to be maintained as a backup for critical files. Medical record storage provides a secure storage option.
Our offsite storage facilities protect your files with HIPAA compliance, 24/7 monitoring, and disaster protection. We let you customize security levels for your files and provide retrieval options around the clock for your convenience.
We also have cloud services available for your digital storage needs.
Get Free, No-Obligation Quotes on Medical Record Scanning and Storage in San Antonio
We serve private practices, hospitals, and healthcare-related businesses in San Antonio and throughout Bexar County. Call us at (210) 702-3383 or fill out the form to receive free quotes from providers near you. We look forward to helping your practice get organized today
Record Nations San Antonio Location
Record Nations San Antonio
5818 Rocky Pt
San Antonio, TX 78249
(210) 702-3383
san-antonio@recordnations.com
Our normal operating hours are Monday-Friday from 8:00 AM – 5:00 PM.
Record Nations San Antonio proudly serves these surrounding neighborhoods of the San Antonio metro area:
Alamo Heights | Balcones Heights | Bracken | Canyon Lake | Converse | Hillcrest | Hollywood Park | Hondo | Kerrville | Kirby | Kyle | Leon Valley | Live Oak | Lockhart | Longhorn | Macdona | New Braunfels | Olmos Park | Pleasanton | San Marcos | Schertz | Seguin | Selma | Shavano Park | Stone Oak | Terrell Hills | Universal City | Von Ormy | Windcrest