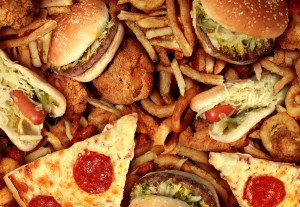 Today is National Junk Food Day.  I think everyone likes to indulge in some junk food every now and then but just because today is junk food day, doesn't mean you have to go overboard (unless you want to of course).  One thing you can look into are some healthy alternatives for some of the junk foods that you are craving if you don't feel like getting too crazy.  Here are some ideas for alternatives if you are interested!
If you have a crazy sweet tooth you could always have one of these healthier options:
Chocolate covered bananas
Greek frozen yogurt
Fresh Fruit Popsicle
Smoothies
Or if you are looking for a salty snack:
Baked sweet potato fries
Baked pickles
Avocado fries
Soft Pretzels
There is no problem in having some junk food every now and then so if you want to indulge, today would be the day to do it :)!  But if you are looking to try to keep it on the lighter side, hopefully these alternatives will help get you through today.