No matter what kind of business you run, and what types of records management program you implement, you should always consider the implications of any of your records falling into the wrong hands.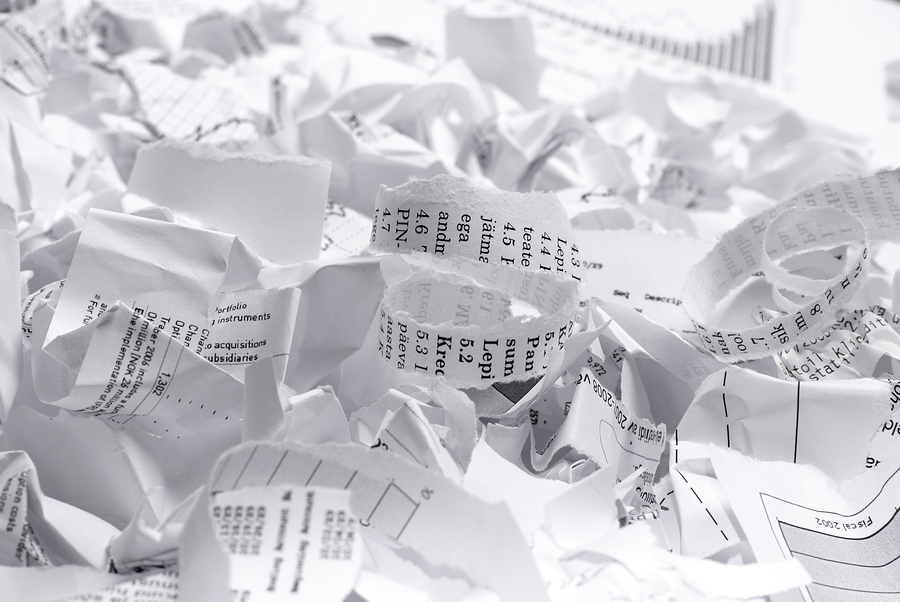 A data breach is one thing, but one way to ensure that your company is protected is to implement a document destruction program.
This program helps ensure that your documents are properly destroyed is essential in making sure that your business is protected.
There are federal and state laws that require each business to properly destroy their records, but that's not the only reason you should ensure your records are destroyed properly.  Never allow the privacy and security of your company to enter the wrong hands..
Why You Need Document Destruction Services
Did you know that you're given protection under the Corporate Espionage Act of 1996  if you have in place and exercise reasonable care over your in trade secrets?
Any time you throw away records that aren't located on private property, they're public domain- and can be accessed and used by anyone.  The best way to protect your business is to use a secure document destruction service. Having someone handle these documents ensures that critical documents are taken care of right up to the second they are destroyed.
Any time a document is past its useful life, it should be securely destroyed.  How do you know?  Certain documents have specific retention times that are required by law or by good business practice to make sure you're covered in case of any litigation or audit.
The more prepared you are, the less likely you'll fall victim to a data breach, get caught off guard for a lawsuit, or let trade secrets fall into the hands of your competitors.
Get Free, No-Hassle Quotes on Document Destruction Today!
Our certified document destruction partners provide you with a certificate of destruction for verification that the job was done right and to ensure that you maintain chain of custody.  Let us help you dispose of your documents securely and minimize the chance of critical files falling into the hands of identity thieves or your competitors.
If you need secure document destruction services, let us help you out  To get started, with a shredding service give us a call at (800) 385-3706.
Within minutes of receiving your request, you will receive free quotes from experts in your area so you can select the contractor that fits your project and your office best.