Upgrading the way you store your files? The more files you accumulate in your office the more precious office space becomes devoted to filing cabinets that are often never touched.
To increase the efficiency of document storage you have two options: store your physical files at an affordable offsite storage facility, or scan your files and store them cheaply in the cloud.
Which Document Storage System is Right For Me?
There are several things to consider when upgrading to a new document storage system. This infographic compares offsite storage to digital file conversion.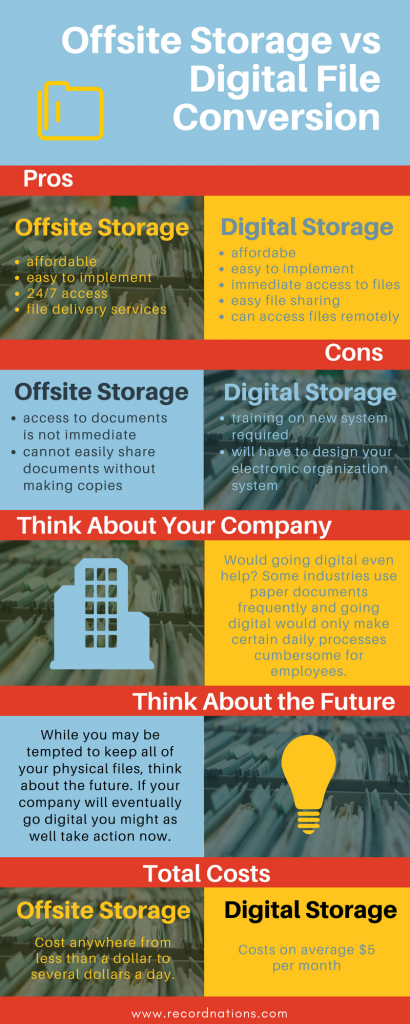 Depending on your unique needs, one document storage solution can benefit your company more than the other. Give Record Nations a call today at (866) 385-3706 to get more information on the best solution for your exact needs.
We'll Help You Find a Storage Solution for Your Documents
At Record Nations, we help companies across the country scan, store, and even shred their files. We believe an organized company is an efficient company. Call us today at (866) 385-3706 or fill out the form on the right for free quotes on the document storage services you are interested in.