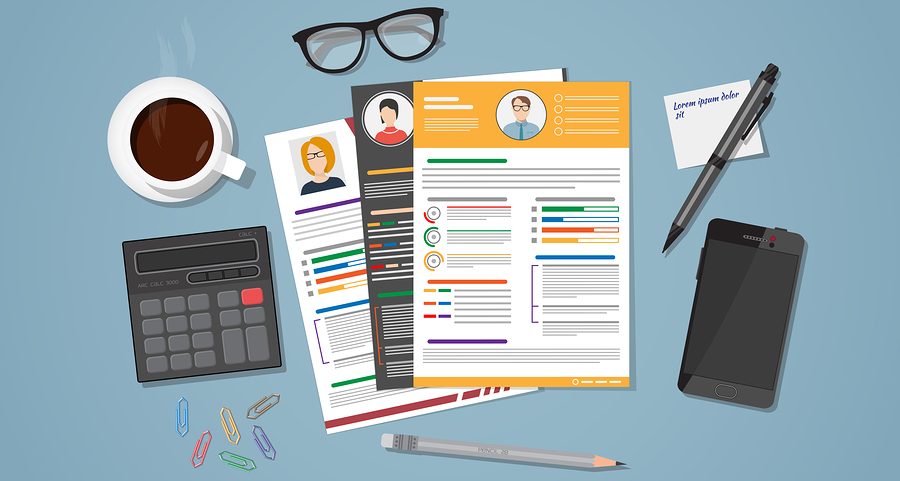 Defining Records Management Programs
Records management is an organizational function devoted to the management of records throughout their life cycles, including from the time of creation to their eventual disposal.
This type of program gives you a road map to ensuring all records are easily accessible, filed appropriately, returned to the right place, and when necessary disposed of properly.
Why a Program is Important
Making sure company records are properly maintained and stored is one of the most important aspects of day-to-day work for your business.
It's important that offices maximize efficiency and maintain record security, and with records management programs you're able to lay out the different goals and needs of your plan step-by-step.
Retrieval Speed
A common bottleneck with using and accessing records is the time it takes to locate and refile records. To streamline access to records, a records management plan should include strategies to improve retrieval speed and organization like using electronic document management systems or an offsite storage facility.
Version Control
A disorganized records management system can lead to multiple copies and different revisions of the same record. To ensure records stay up-to-date and without multiple versions, it's important to also factor in how records are managed and tracked while stored.
Retention & Destruction Tracking
Many laws like HIPAA and FACTA lay out required retention periods for different types of records and information. To ensure compliance, a records management program should include processes for tracking record retention times while stored.
Record Backups
Although you plan for the best, it's also important to prepare for the worst. To avoid a potential loss of important information—whether by theft, accident, or environmental damages—keeping a second copy in an external location will help to quickly get operations back up and running.
Benefits of Records Management Programs
With a well-organized records management program at the center of daily workflow, secondary benefits stem from it.
Besides an overall increase in efficiency, programs also account for other records management considerations like records security and legal concerns.
Perks of a Program
Productivity
An organized system for managing records creates an environment where information can be quickly accessed, records are always up-to-date, and other time roadblocks like refiling records are streamlined or eliminated completely.
Disaster Protection
The longer it takes to restore or recover important information the more it costs businesses.
By backing up and maintaining a second copy of records in a secure external location, there's an immediate fallback for important records potentially being stolen, destroyed, or lost.
Legal Compliance
If businesses face legal action or audit, an organized record keeping system makes it easy to produce records in a timely fashion (required by law), and can prevent issues with retention tracking (also required by law).
Plan Development & Implementation
Records management programs aid businesses in improving everyday workflow and ultimately achieving better bottom-line results.
To ensure you have an efficient program that covers all the bases, it's important to carefully consider all steps and factors while developing your system.
Start By Planning Your Program
There are several options for an effective records management program, but finding the best strategy often depends on factors like your business model.
Things to keep in mind include the size of your office, applicable laws and regulations, and whether you need a digital or paper records management system.
Take a Full Inventory
Before you put a new records management program in place, you must first understand the scope of your project.
By doing a complete inventory of all the records you want to manage, you can implement processes that coincide with your business and the needs of the different types of information you manage.
Decide How to Store
Businesses use several different systems to store and manage their records.
Finding the best option usually depends on the types of records being managed as well as the business' workflow.
DMS Software
Document management systems (DMS) and cloud storage are often preferred by those seeking a paperless workflow.
When documents are scanned and indexed in the system many of the manual aspects of records management are streamlined, including accessibility, tracking retention periods, and maintaining external backups.
Offsite Storage
Some businesses prefer to utilize a hard-copy records storage system using a secure offsite records storage facility to manage their papers.
Offsite storage can simplify records management as it allows more efficient use of space, provides disaster protections, and record retention can also still be tracked.
Lay Out Retention Times
It's important to identify and monitor the various retention times for all the records you manage to ensure compliance with state and federal laws.
A records retention schedule provides for the retention and destruction of records based on their required retention period.
It contains guidelines for how long certain records should be kept and the conditions in which they should be destroyed.
Implementing the Program
Once you've developed a strategy the next step is implementing the program.
After training employees, the records management processes should be integrated into the daily workflow and can then be updated or revised based on how the program performs.
Keep a Just In Case Copy
It's also important to account for an unexpected loss of data, whether by natural disaster or by accident.
To counter threats the most common solution is creating record backups.
In case of theft and fire or flood damage, backup tapes and backup servers can be managed at an offsite storage facility with climate-control systems and other security measures.
Use Self-Audits for Fine-Tuning
Regularly auditing the records management program helps to root out any inefficiencies in your process.
By documenting issues, you can make changes and the program can be updated to improve future records management.
Have a Management Program Ready?
From records storage and management strategies to information backups, Record Nations can help with that.
Find solutions including offsite records storage, DMS and cloud storage, backup tapes, vaulting and other services by using the form on this page or give us a call at (866) 385-3706.