Company records contain sensitive data regarding customers, employees, business partners, processes, and more. Keeping these records safe while maintaining document organization and accessibility will help streamline your workflow and increase security at your office.
Whether your filing cabinets are full or if you're simply looking to step up security, consider storing your business records at an off site file storage facility.
Off site file storage services provide more than just a place to keep your records. With physical and digital delivery services, environmental disaster protection, and advanced security technologies protecting your documents, you can rest easy knowing your records are safe and readily available at a moments notice.
Storing your records off site provides several benefits including:
Find a Secure Document Storage Service Provider Near You
Record Nations partners with hundreds of locally owned record storage companies throughout North America. We can help you find an off site document storage service provider who can handle your exact project.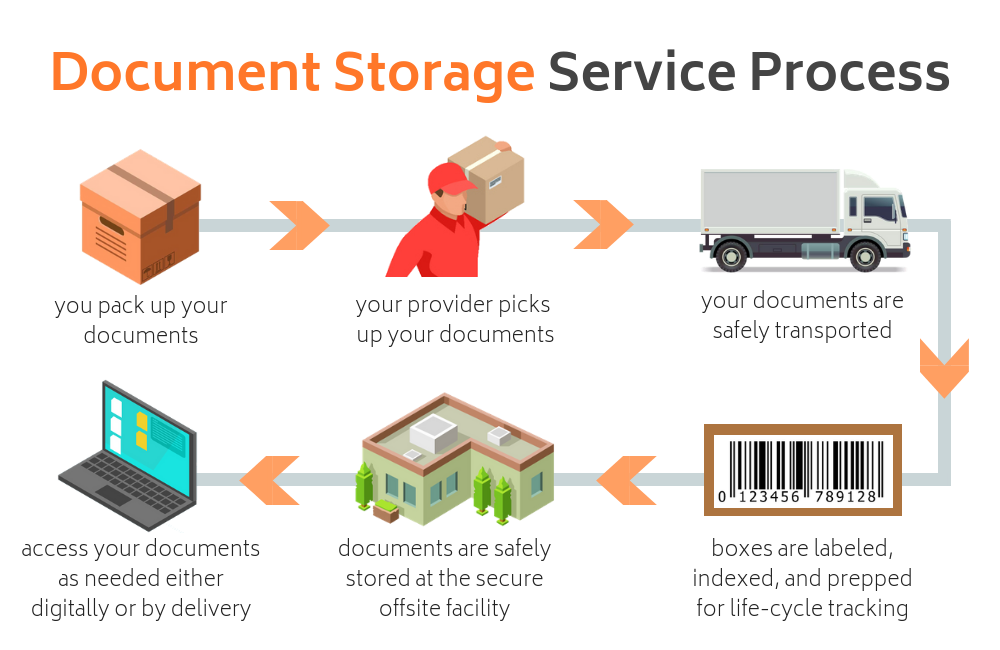 Industries That Use Document Storage Services
Check out our industry-specific document and record storage services:
Get Free Quotes on Off Site Records Storage Services in Your Area
Store your documents safely and access them digitally or have them delivered. Record Nations partners with hundreds of records storage service providers across North America—let us help you find the perfect solution for your document storage needs.
Call us at (866) 385-3706, fill out our form, or contact us directly using our live chat to get connected to multiple local document storage service providers near you. Get free quotes from experts and safely store your business records.