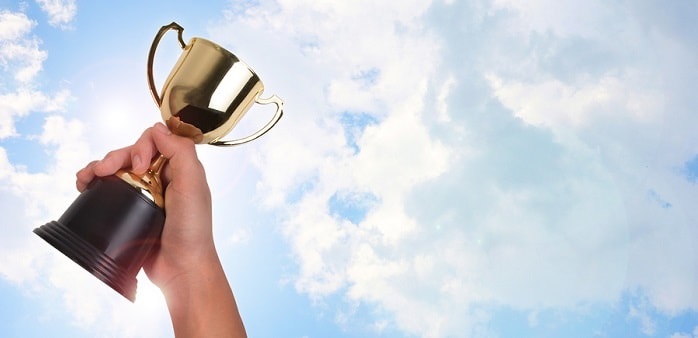 Throughout 2018, records management has become increasingly important as companies work to become more efficient.
The following blog posts were the most popular in 2018.
Records Management Compliance

Three of our top blogs help you know the regulations for keeping records.
Don't be confused by record retention requirements. It is important to determine the correct length of time you should keep certain records in order to be compliant with the laws.
Find the listing of your industry's retention schedule, make a plan and follow it.
Electronic document management systems and cloud storage can help you manage your record retention policy.
Your records must be stored in a climate-controlled environment that is monitored at all times.  Beyond that, different types of records have a variety of requirements.
These types of records include medical, financial, business, employee, personnel, insurance, real estate, patent, copyright and trademarks.
Information governance is the framework an organization follows in order to deal with information that it keeps. It is the overall organizational management plan for information.
Whereas, records management is the systematic management of records from their inception to their destruction that focuses on how the records are handled throughout their lifecycle. Proper storage for the required amount of time is key to your records management program.
Then appropriate destruction is required in certain industries as well.
Records Management Plans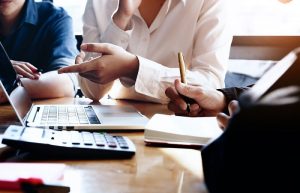 Having a records management plan is important for your business. These blogs guide you in making a plan.
To have a successful records management program, you should establish a team to develop a management program and oversee its implementation.
The team should train your employees to handle the records following your industry's guidelines for records retention and make use of all available resources to ensure data security.
Your company's record maintenance and security are the most important aspects of your business.
With a records management system, you have several advantages; you can locate records quickly, you can control which version is available to users, it is easier to follow retention requirements, and you have complete backups in case of a disaster.
You should look at how you use your information before deciding how to keep it.  Records need to be stored but now accessed frequently.  However, documents are used consistently.
You might use an offsite storage facility for records, whereas you might work toward using a digital format for your documents.
Data Security

One of the most important aspects of keeping any kinds of records is data security.
Data breaches are a costly danger to any business.
A document management system could greatly reduce the risk by allowing you to assign different levels of access to people with different roles in your company.
Your records would no longer be accessible to anyone with a key to the room where the records are stored.
Once you have scanned your documents, you no longer need them.  They pose a security risk unless you completely destroy them. Shredding is the best way to destroy your scanned documents.
Lessons from past mistakes reveal that there are precautions you can take to avoid a data security breach. Some of the most important safeguards for cloud storage include tiered access controls, automatic security updates, cloud encryption and two-step verification.  For hard copies of records, cross-cut shredding is essential.
Storage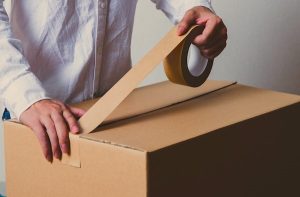 These blog posts answer questions about the benefits of storage, how to select your storage provider, how to calculate the space you need for storage, and why you need a disaster recovery plan.
Offsite storage is a great way to save money and provide excellent security for your records. Indirect costs of storing records onsite add up surprisingly fast.
Theft prevention, environmental damage protection, and legal compliance are layers of security that come with offsite records storage.
You need to know several important pieces of information, besides the cost, before you make a decision about records storage.
You should learn about barcode tracking, retrieval speed, emergency retrieval, storage security, safety and disposal.
Varieties of storage systems make it hard to estimate the amount of paper you have that you need to store. Generally, one inch of stacked paper is equal to 150 to 200 pages.
A disaster recovery plan is vital for you to get your business back on track after a disaster.
Your plan should include storage of backup data offsite in a fire-safe, climate-controlled location.
Using a document management system can be the key to a successful recovery.
Scanning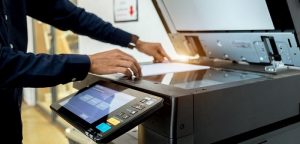 The following blogs will convince you to scan your document and have all digital records.
The paperless office saves time, space and distribution costs. It is the most efficient way to manage your records.
Document scanning is a one-time cost of between 7 and 12 cents per page. Large organizations lose a file every six seconds, wasting valuable time.
You will no longer need space for filing cabinets to store your records if you have them scanned.
And when you need to distribute documents to your team, it won't cost you anything. Transitioning to a paperless office is the best way to go.
Scanning your records helps your business in many ways.
It helps you prepare for the digital future where laws require you to have certain records readily available. It boosts security and creates an environmentally friendly backup for disaster recovery.
When a team needs to collaborate on a project, scanned documents streamline the process to make distribution simple.
Not only that, having all your records scanned into a digital format saves time, space and money.
Learn More About How to Improve Your Business
To get free, no-obligation quotes from document management specialists, fill out the form or call (866) 385-3706.