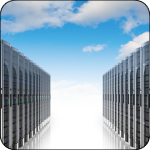 Having more than one backup of your computer is something that everyone should consider doing. The best way to do this is to have a local backup as well as a backup that is on a cloud storage service.
There are many great cloud storage services available online and there are more of them popping up all of the time. Many of these services give you a certain amount of free storage, but for larger storage allocation it may cost money.
The costs of these services are all very reasonable considering that they are helping to ensure that your data is safe and secure. Here are 10 of the more popular and trusted cloud storage solutions for homes. If you are needing a backup solution for your business then we can help you find a custom solution.
Get Free Quotes on Cloud Storage and Online Data Backup Today!
Record Nations can help you find the right online data backup service for your needs. Come see why we are the first choice for data backup solutions. Not sure which Cloud Storage Solution is Right for You? Let Record Nations do the heavy lifting for you.
Record Nations works with a team of professionals that provide reliable online data backup solutions for your business. In addition to online backup services, we can help you convert your paper records to digital copies by scanning the documents for you. Our cloud storage services will keep your records safe and easy to access. Learn how our data backup solutions can help you today!
To get started, fill out the form to the right, or give our experts a call at (866) 385-3706. Our team will help you find the right paperless solution for your business.