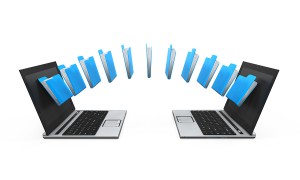 Data transfers from one hard drive to another used to be a difficult task. First, you'd have to find a way to connect the drives. Then the systems used to transfer the files were often difficult to use and very time-consuming.
Providing a way for another computer to download materials through email, file-sharing sites, or File Transfer Protocol (FTP) is still commonplace for transferring business data. However, there are several other methods you can utilize to help you move data more efficiently.
Some more user-friendly options may be cloud services, external media, or storage devices that can quickly and effortlessly transfer files. Nowadays, it's usually as easy as plug and play! Here are some of the easiest ways to transfer files to another hard drive. Be sure to secure your data before the transfer!
Email Attachments Make Small Data Transfers Easy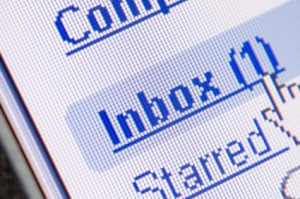 If you're not looking to transfer a large amount of data, simply attaching a document or file to an email is one of the best ways to transfer your files to another computer.
This can be especially convenient if you just need to grab a file you forgot or transfer a document from one computer to another without having to go through a shared network.
Virtually every email program has some sort of tracking feature that can notify you when the recipient of an email opens it or views an attachment. This ensures that the file reaches its intended recipient directly, and that access is limited to only that person.
However, transferring files via email does have its limitations. Executable files, large files, and files with less common extensions are usually blocked by corporate spam filters or bandwidth limitations. Although email limits access to the people you send it to, that doesn't mean that it's secure.
If you're not using a service that encrypts emails when you send them, you're running the risk of sensitive information being exposed to an outside party. Limit the attachments you send via email to extreme emergencies, or non-critical files and information if you can. When transferring files (especially those files that are critical to the business or contain sensitive information), several other methods give you the ability to share your data more securely.
Use External Hard Drives and Media Devices For Larger Data Transfers

Copying data onto external hard drives, thumb drives, or other storage devices is another way to transfer data. Moving individual files or backing up the entire system from one computer to another is quick and easy. In most cases, it's as simple as plugging in the drive and dragging the files. All that's required is a connection that's compatible with each computer.
You can download the files that you need to transfer to the drive, disconnect it safely, and then connect and access the drive on the new computer. Once you copy the files onto the new system, you're all set! If you're a business owner who's always on the go, it might be prudent to carry a flash drive with you for data backup. This way you can access your files using any computer.
Now that many external hard drives are just a little larger than a deck of cards, you have a very secure, and easy-to-manage system for transferring any size file from one place to another. You can also use external hard drives or thumb drives as a secondary backup of critical files. It's always good to have another way to back up critical files in case you have an onsite issue or problems with your online data backup service.
The more prepared you are, the less likely your company will be affected by an unforeseen issue. External hard drives are fairly secure, as long as you don't lose them. Be sure to encrypt and password-protect an external hard drive with software to ensure your data isn't compromised if you misplace your drive.
Cloud Storage Solutions Are Great for Continuous Data Transfer
Cloud Storage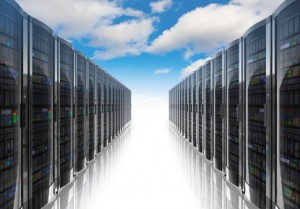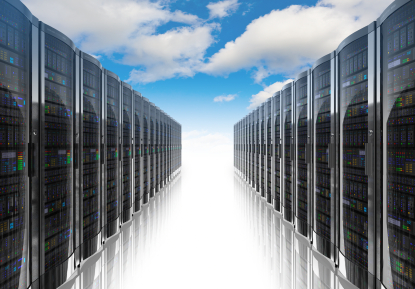 is one of the easiest and most popular methods to use for file sharing in today's digital world. The right cloud service provides you with a secure upload for virtually any type of file to an online service or 'drive'. This service then allows you to share any size file with anyone you choose.
Cloud Storage gives you the ability to cut costs and improve productivity. Additionally, it gives your employees the freedom to access and upload their files with one click of the mouse.
There's no hardware (besides your computer) required. All you need is a connection to the internet and the files you want to transfer. Not only can you upload and download files easily, but you can also access and share those files instantly.
If your company uses a cloud server, your data is nowhere near the office building and will remain 100% intact in the case of a catastrophic event (flood, fire, hurricane, etc). This is why more and more companies are using a cloud service to back up their systems instead of using backup tape rotation or other traditional methods.
FTP- The Most Reliable Data Transfer System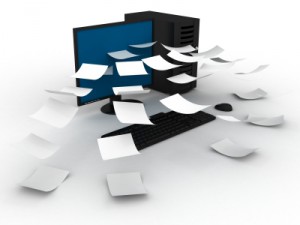 If you're an advanced user, you may consider downloading and using an FTP client. The number and size of files you can transfer using FTP is virtually limitless. But, you'll have to have access to the Internet.
This type of data transfer system is usually utilized for websites and complicated file systems. It's not something you need to use regularly if you can avoid it.
The biggest issue with an FTP is understanding how it works. You'll need to obtain access to network and server information, as well as the account details to complete the transfers.
Be very careful using this system…just one mistake can crash an entire website, costing thousands of dollars in lost revenue and IT Support.
No Matter What Data Transfer System you Use- Encrypt Your Files!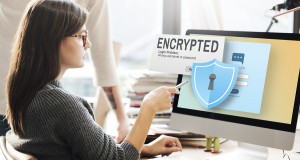 If you're transferring files over a network, especially an unsecured network, it may be a good idea to encrypt your files before beginning the process. Encrypting files can secure the contents by requiring a password for access.
Transferring files from one location to another can always add to the potential for unauthorized access. Securing your data with encryption can protect you from unintentional data breaches and hackers. Make sure you have a secure password and limit the access of your data to employees you trust. Moreover, make sure to have a strong data security plan.
Looking For Easy Data Transfer For Your Business? Record Nations Can Help!
Record Nations can help you find the right cloud service for your needs. Come see why we are the first choice for data backups and cloud storage solutions.
Record Nations works with a team of professionals who provide reliable online data backup solutions for your business. In addition, we can help you convert your paper records to digital copies by scanning the documents for you.
Contact us for a free quote today! If you have any questions, give our experts a call at (866) 385-3706, fill out the form, or contact us directly using our live chat for free. Our team will help you find the right paperless solution for your business.