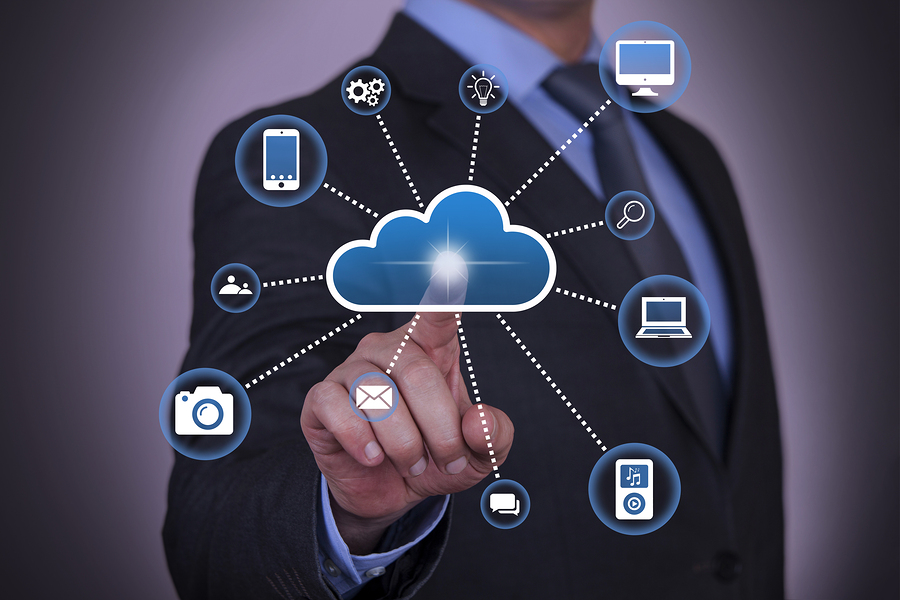 Online access has become one of the easiest ways to connect people, whether it's through a chat across the world or an easy way for businesses to give centralized access to data, files and records wherever an employee has access to a digital device. Technology is changing the way businesses manage data forever- more companies are transitioning to a paperless office through the cloud.
Record Nations is one of the catalysts, connecting businesses and consumers with cloud services that fit their needs.
That being said, there's a lot of confusion and a lot of hard-to-understand information about some of the cloud services that we offer, so we took some time and developed some comprehensive knowledge about the cloud through some of the articles and blog posts you'll see throughout our site.
Use this article as a resource to help you learn more about cloud services- what they are, how they can help your business, and how to secure them.  We will also help you realize some of the ways you can manage your documents and important business files efficiently through a paperless system – or something in between.
What is the 'Cloud'?
Figuring out what the cloud is can actually be just as difficult as describing it.  Some would describe the cloud as just a way to share files, but that might not be as accurate as they might think.  We like to define the cloud as a combination of services and storage that is stored in a remote location that can help your office go paperless, store your business files, and help you manage your documents and workflows better.
Cloud providers still have physical locations where there are thousands of servers and hard drives that store your information- but it gives you and your company the ability to access and use your systems and files from almost anywhere that has an internet connection.
That might take some of the mystery out of the cloud, but then you get to the complicated stuff.  One of the big things that businesses need to know to figure out their transition to a paperless office is what type of cloud services they want to use.  We describe the services and their advantages in detail here, but here's a quick summary of the three main types of cloud services:
Public Cloud Services: This is a free or pay-as-you-go service that can be used for storage, email and more.  It's available and accessible by anyone and everyone, and has very little upstart or ongoing cost(s).
Private Cloud Services: A private cloud service is a cloud service with the ability to implement more security and control.  It's usually built behind a company's firewall and is structured very similar to a public cloud service.
Hybrid Cloud Services: Hybrid cloud services are a combination of private and public, where you can select which systems and files go where.  A typical hybrid configuration is to put all non-critical business functions on a public cloud solution to free up bandwidth and increase performance on a private cloud.
Once you understand what the cloud is and how businesses can use it, you can put together a plan.  Is it worth it to your business to start transitioning your systems, storage, and document management to the cloud?
What are some of the benefits of a cloud-based storage or service?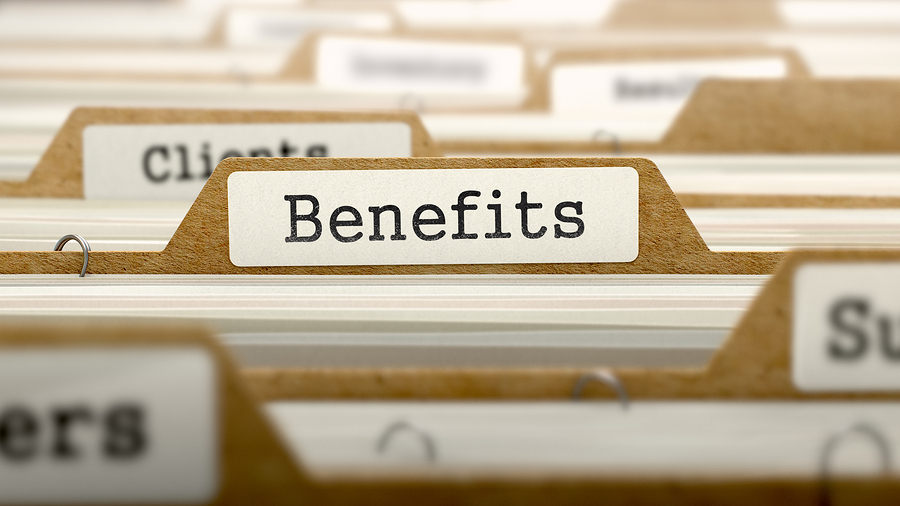 We've mentioned some of the issues that cloud services or storage could help solve above, but it's always good to understand some of the tangible benefits to migrating to or using a cloud service.
Data Backups are secure and easy to manage. You can use cloud-based storage to help securely back up your systems.  When 90% of your business relies upon a computer and a network to make it work, you need to be sure it's backed up frequently and stored safely.  You used to have to transport tape backups to a secure facility, but now, cloud storage makes data backup quick and easy.
You can access the system from anywhere. Cloud storage and any cloud service can be used and accessed from a computer, tablet, smart phone, or business center. It's a great way for employees to stay connected if they work from home, or are on the road.
They're easy to use! Any cloud based system is usually easier to use- especially if you're running an outdated operating system that was the only system still compatible with your internal network. Most of them have drag and drop options, easy to understand interfaces, and additional features that help improve productivity and reduce the margin for error.
It's easy to expand. A cloud service can grow with you– it's just a matter of cost to use more space or to add more users.  If your company is growing, there's a good chance that your company will outgrow your internal network, which means tons of additional costs to add or upgrade your server, not to mention the labor costs associate with that type of upgrade.
If you're interested in learning about some additional benefits, we've got you covered.  We put together a detailed article, and we have even posted some info on our blog.
Transitioning from paper document management to a cloud service isn't tremendously easy- there's lots of variables to consider.  You can still use any cloud service with your existing internal systems, or make the leap to a digital, cloud-based system over time.
That means that you can make a targeted decision on when and how you're going to make the jump- but be sure to define who's going to manage the process during the transition and after it's completed.  Why is this important?  To ensure your cloud is secure.
Securing Your Cloud Service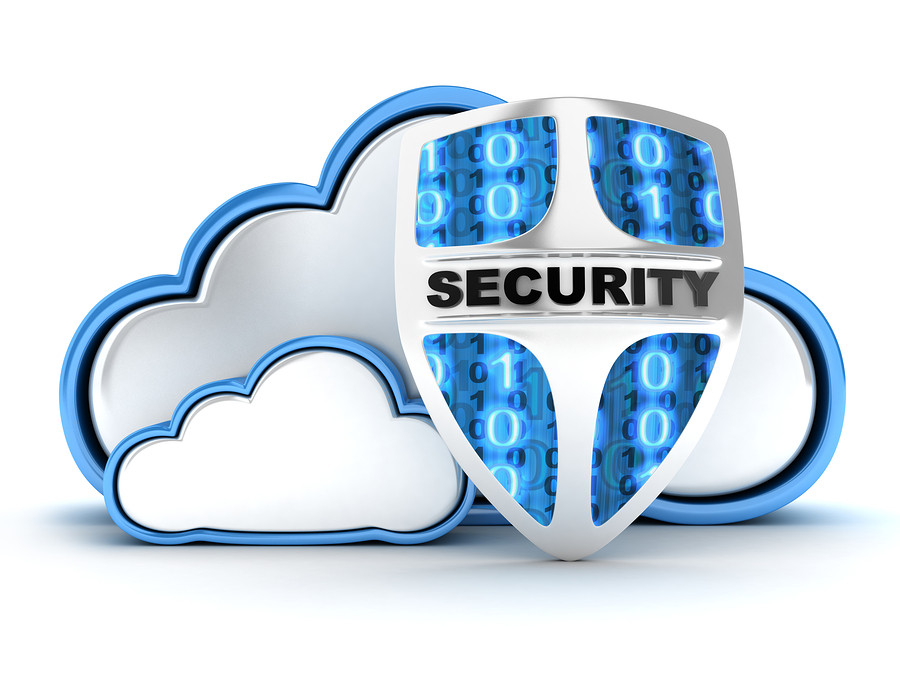 Security is one of the biggest concerns for any business when they're considering transitioning to cloud storage and cloud services.
With the leaks of private information through iCloud and other large security breaches, these concerns are definitely justified.
This doesn't mean that all systems will be hacked, or that all cloud services aren't secure though.
Here are 3 ways to help ensure that your company's critical information is protected and minimize risks when you're using a cloud service.
Don't worry about the cloud service itself. That doesn't mean that you should just pick any service and call it good- make sure that you select a service that has the appropriate level of security measures in place.  Virtually any cloud service has encryption and high-quality firewalls in place to protect your information from the time you open the service to the time you discontinue its use.
Set up strong passwords- and change them regularly. Most data breaches don't occur through any cloud service itself.  It usually involves a user with high-level permissions using a weak password.  Employees and businesses should never use dates, names, Social Security Numbers, common phrases, or anything with less than twelve characters long as passwords.
Limit who has access to critical business files. Any cloud system that has security measures in place that allows you to select who has access to what kind of file.  Don't let anyone and everyone have access to any sensitive documents.  By limiting who can access it, you have the ability to quickly narrow down where a breach happened, and make sure that no one with unauthorized clearance has any way to get to those files.
If you do your homework, set up proper security measures, and make sure that you update and maintain your security on a regular basis, you can minimize your risk (and the heartburn associated with it).
Not sure what cloud solution will work?  Record Nations can help!
Record Nations will help you find the right cloud solution that fits the needs of your company.  Come and see why we are the first choice for cloud solutions.
We have a network cloud service and storage experts that provide reliable secure solutions for your business.  Our experts can help connect you with cloud storage professionals that will walk you through the tedious process of selecting the right service.  Our cloud storage services will keep your records safe and easy to access. Learn how our data backup solutions can help you today!
To get started, fill out the form to the right, or give our experts a call at (866) 385-3706. Our team will help you find the right paperless solution for your business.