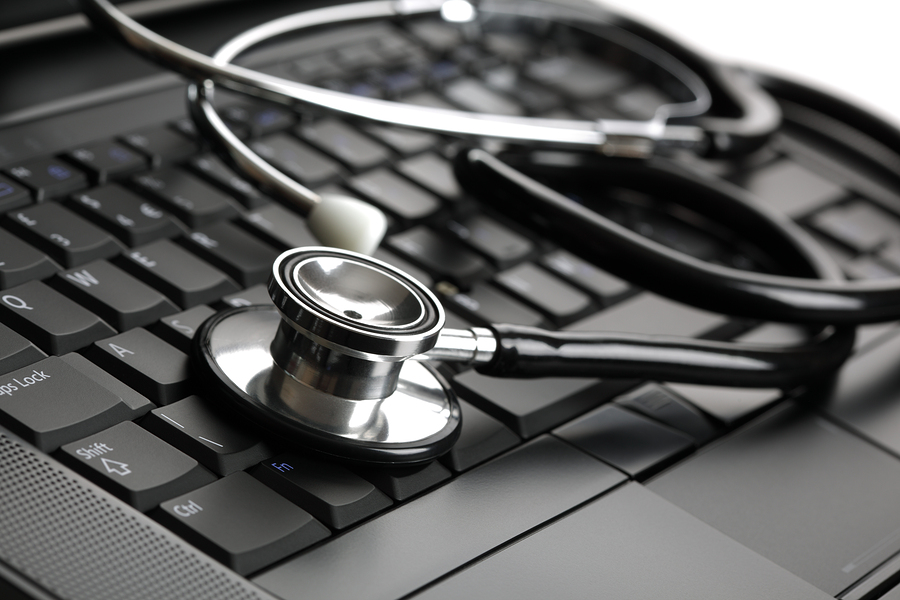 Making sure your medical office's records are handled correctly should be one of your top priorities.
However, in most practices it can get confusing. There are so many different kinds of medical records management software programs out there.
Furthermore, every business is different. Be sure to carefully read and understand what comes with a medical records management software in order to decide what options you need and requirements you have for your particular situation.
Here are some things that you may want to consider in order to make sure that you are choosing the right medical records management software:
Security – One of the first things you should look into when you start your search is the programs that have top-notch security measures.  It's important to have the ability to limit access to certain files based on authorization levels. Additionally, it's important to encrypt the entire system so that it cannot be hacked from outside the facility.
Digital Medical records also known as Electronic Health Records, contain personally protected information for every patient under your care.  When you have all of your patient's information stored online, you should be sure that their information is protected.
Appointment Scheduling- Virtually every electronic medical records software comes with the capability to book appointments and managing your records, payments and more.  Eliminate the need for a secondary system for appointment setting by integrating it into your new software package.
Prescriptions – Prevent costly accidents and be made aware of any allergies or reactions to certain medications for every patient.  Accidents can happen. This is just an added precaution in case you were ever to prescribe something for a patient that could be a dangerous mix with another medication they were taking.
The Features
Electronic Medical Record Systems come in all sizes with a variety of features. Therefore, some of the critical features that can really help your practice include:
Full patient history
Clinical charting
Lab orders and results
Patient referrals
Real-time insurer fee schedules
Remote access to patient record from hospitals and clinics
Ease of integration with other EMRs
Transcription options
Medical records backup of information.
Backing up all the information in your patient's medical records is an important part of medical records management..  It helps to reduce the risk of future data loss from a disaster and legal risks from a data breach.
Get Free Quotes on Electronic Medical Records Software Today!
Choosing the right EMR is critical for a smooth transition.  Accurate medical records scanning and a doctor's review of each record is also necessary to ensure that the system is capturing all the data once the conversion is complete- and indexing it properly so you can find it easily.
Record Nations specializes in making the transition simple and cost-effective for practices of all sizes. If you're looking for a quote on Electronic Medical Records Software, please fill out the form to the right, or give us a call at (866) 385-3706.  
Within minutes of receiving your request, you will have free quotes from experts in your area that can help you select the system that fits your situation and your office best.
If you'd like to learn more about electronics medical records software , visit our articles section  or check out our blog!