While by now most people know that storing your documents and data in the "cloud" doesn't literally mean up in the sky somewhere. However, many people still may not realize the full potential of what cloud storage systems can offer to businesses. This constantly improving technology makes a cloud document management system not just an option, but a crucial part of a document management strategy.
The advantages of cloud storage range from lower storage costs to ease of use across the company. These benefits, among others, ensures that business use of the cloud will only continue to grow.
How Does Cloud Document Management Work, and How Can It Help Me?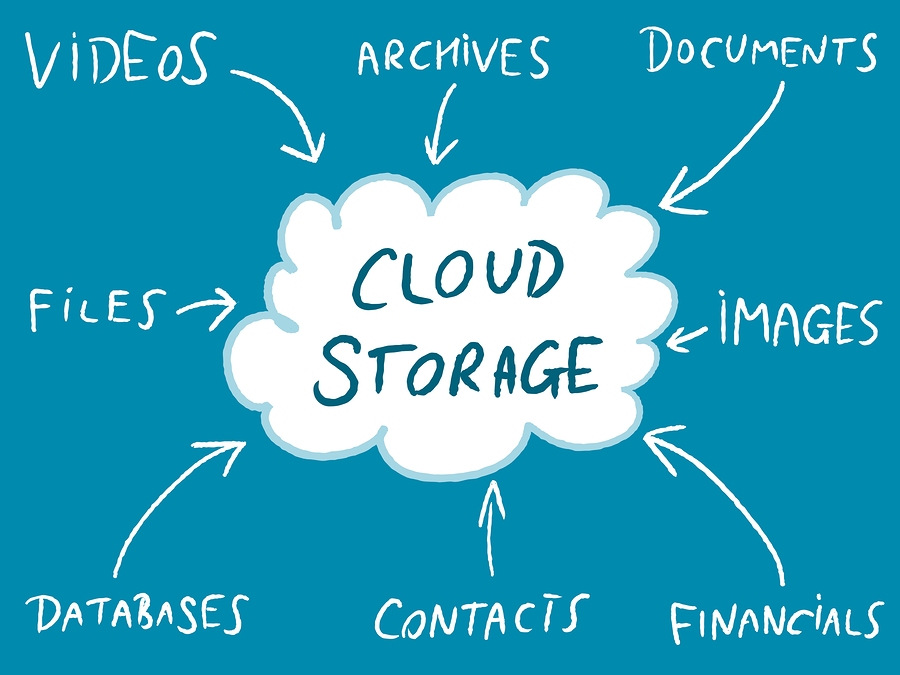 Fundamentally, a cloud document management system stores the information on a cloud provider's server network. These networks enable access from anywhere, providing an internet connection and proper access permissions. In essence, you outsource running a data server to a company with more capacity and expertise.
In return, you and your employees gain flexibility and enhanced resources. A cloud document management system provides remote work capabilities, easy collaboration, and enhanced security protocols. It also frees up your IT team, as they no longer have to deal with the headache of server maintenance.
Besides connection and communication benefits, cloud storage brings numerous other advantages to businesses, including:
Cost Efficiency
Digital files allow you to use the old physical document storage spaces for other purposes. Maybe a high-performer receives a new office, or you can build out a new meeting room. Companies also save money on the hardware side, as they no longer need to budget for server maintenance or software upgrades related to document management.
Remote Access
With the rise in popularity of remote work, you can offer talented prospects the flexibility they want. In addition, you can grant flexibility to current employees.
Regular Document Backup
Files are kept off site on multiple servers and stay up-to-date whenever they're edited. In the case of a disaster or error, you won't need to worry about your data.
Security 
Although every internet user and service can be hacked, cloud storage providers live and die by their ability to offer safe and reliable storage, and consequently take all steps to secure information—oftentimes encrypting stored documents upon entry as just one example.
If you aren't convinced yet, here you can see for yourself. This video helps to give further detail into not only what cloud storage services are and how they work, but also how storing documents in the cloud can help make managing your documents a more efficient, flexible, and affordable process:

Find  a Cloud Document Management System with Record Nations
The cloud is a great option for companies both large and small to have a versatile and space-saving system for their document storage and management without needing to sacrifice critical functions like accessibility and work efficiency.
At Record Nations, we specialize in helping to connect businesses with cost-efficient and reliable document storage options. Partnering with a nationwide network of cloud storage and document management service providers, we strive to find a system that best suits your individual needs and budget.
To begin comparing personalized quotes on different cloud storage options or to learn more about our services, just give us a call at (866) 385-3706, or simply fill out the form at the right to get free cloud storage quotes for your company.