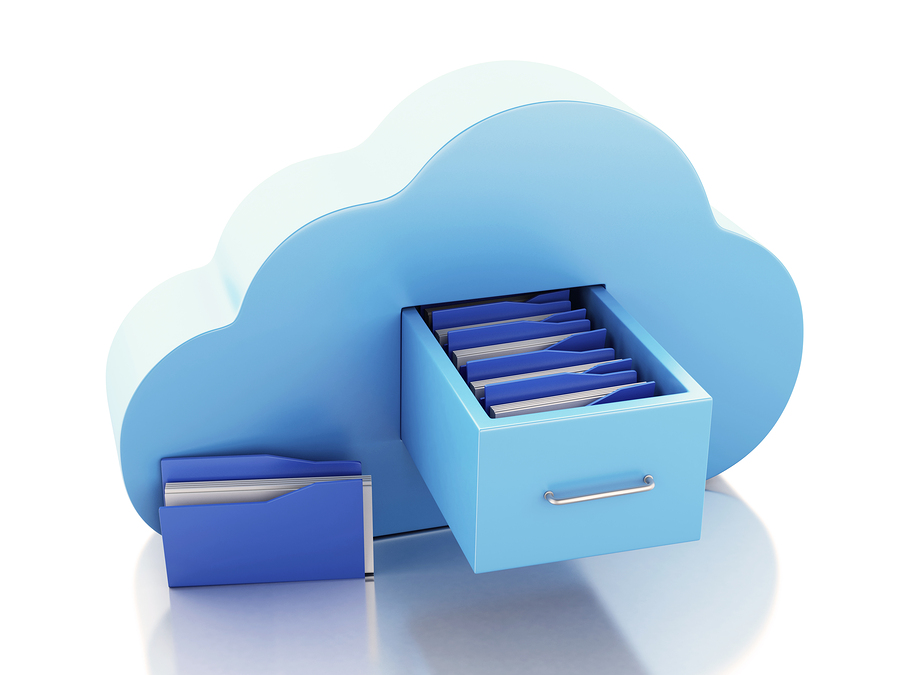 Cloud storage changed the way companies manage their documents. Over the past decades, the technology developed into a tremendous tool for storing and accessing massive volumes of data. As the technology around the cloud improved, so did its capabilities. Cloud storage nowadays provides an incredibly affordable and scalable storage system to companies of all sizes.
Here are just some of the capabilities that cloud storage offers your business.
Customization
One of the biggest improvements in cloud capabilities is the ability to customize the type of storage and/or services you need for your business.  You can even select the type of cloud services you need for certain types of information on your network.
You can also select the capacity and access levels for every document in the system, making it a very efficient way to manage and manipulate a large amount of documents.  Keep in mind if you have very specific needs, be sure to choose the right provider for your business, and don't sacrifice performance for price.
Cost
Since cloud storage is usually software driven and usually require a very small investment in hardware (if any), there's an easier point of entry and a less painful transition than buying a dedicated in-house server or adding to your existing infrastructure.
Although there are ongoing costs to lease the software (or to purchase it), you can minimize that cost through increased efficiency and decreased cost of labor to manage and find hard-copy documents.
Ease of Use
Usability is key. Almost every cloud storage solution works across operating systems. Cloud storage software also build out integration within operating systems, making it easy to send any file to your cloud storage. Backing up systems presents less of a challenge with cloud storage as well. Most cloud systems possess the ability to back up data and documents automatically, at a frequency of your choosing.
In addition, modern cloud interfaces provide an incredibly user-friendly experience. The training to bring employees up to speed is short and straightforward.
Accessibility
If your company connects to the internet, you can access your cloud storage system.  Since it's not device-oriented, users can access files on their phone, notebook, tablet, laptop or any Internet-enabled electronic device.
As a result, cloud storage provides you the capabilities to give workers flexibility. Whether remote, in-office, or hybrid, a cloud system enables your workers to succeed, wherever they choose to work from.
Scalability
Scalable services are one of the most overlooked advantages of cloud storage and cloud services. Expanding a businesses' electronic capabilities used to mean tremendous costs.  Now, with a series of phone calls, you can add things quickly. This gets your new employees and new clients up to speed without a hitch, making you money faster. You can also grow as you go. You don't have to worry about expanding to support future growth.
Get Free Quotes on Cloud Storage and Cloud Services Today!
Record Nations can help you find the right cloud storage and cloud service solutions for your needs.  We work with a team of professionals that provide reliable online data backup solutions for your business.
In addition to cloud storage, we can help you convert your paper records to digital copies by scanning the documents for you. Our cloud storage services will keep your records safe and easy to access. Learn how our data backup solutions can help you today. To get started, fill out the form on the page, or give our experts a call at (866) 385-3706. Our team will help you find the right paperless solution for your business.