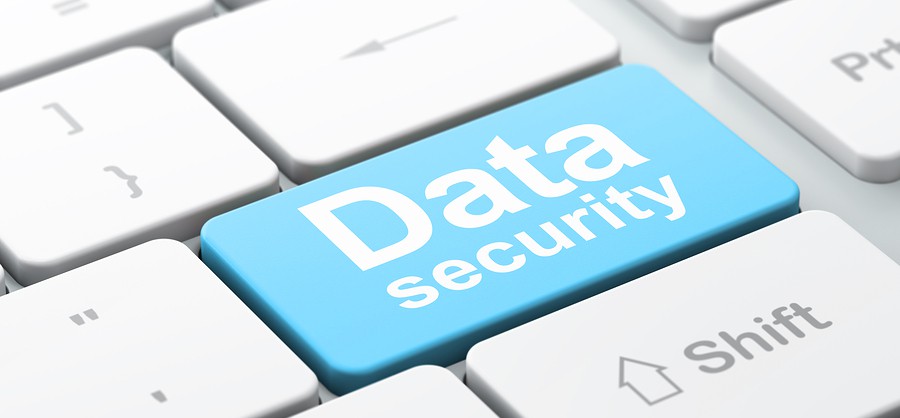 As technology advances we continue to find new and helpful ways to use it for everyday functions and transactions. But the deeper we delve into the digital world, the more our information is out there for anyone to access. Data breaches are becoming increasingly common, and the effects are often catastrophic.
With data breaches affecting companies both large and small, it's becoming clear that no one is immune from their destructive power. As technologies evolve, criminals become more creative and technical with their strategies, and narrow their targets for specific types of information.
The best way to avoid the greedy hands of a hacker is to be aware of who they are, what they're after, and how they accomplish their goal. To help you better understand the inner workings of a data breach, we created the following infographic: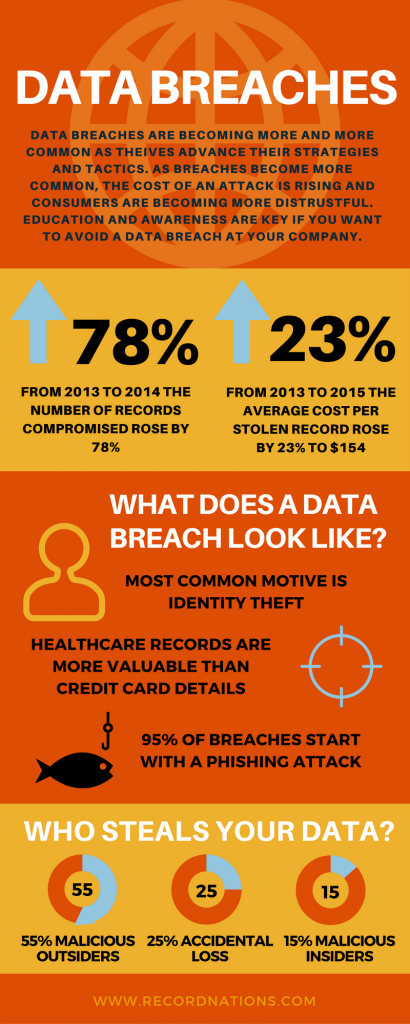 Need A Better Way to Manage Your Digital Files? Record Nations Can Help!
As we continue into the digital age it's important to maintain a high level of organization and management of your electronic filing system. Letting your electronic files get disorganized runs a risk of losing documents and leaving seams open in your system where hackers can gain access and steal sensitive information.
Record Nations partners with document management, scanning, and records storage service providers across the nation. They use the most up-to-date technologies to help you better manage your files so hackers can't steal your private information.
Call us today at (866) 385-3706 or fill out the form on the right, and we will get you FREE quotes on services from the best providers in your area. Don't wait until it's too late, find out how easy it is to get your records management on the right track.