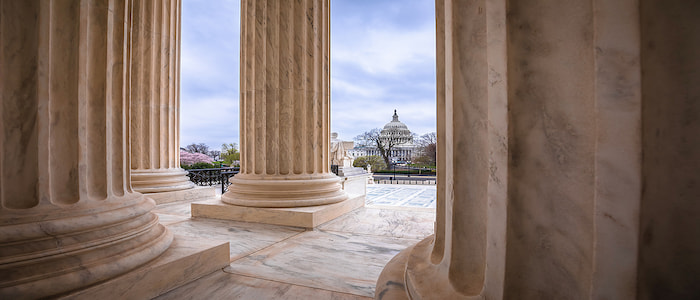 Data protection for small businesses is crucial in today's digital age. Privacy legislation is constantly evolving, both on the professional and consumer side of business. These law changes often have repercussions for companies large and small.
Making it even more complicated, these data regulations can change based on your number of employees, your annual revenue, and where your customers are located. Beyond that, each law has its own specifics, making compliance difficult.
You may believe that your organization is too small to worry about privacy protection laws. Think again. Non-compliance can leave your business open to severe penalties and huge fines. Some regulations only apply based on size, but others apply across the board. Also, as your business grows, additional laws may come into effect, so it is best to maintain strict privacy protocols from the start.
Below, we will take a look at data privacy laws that are important for small companies to know. These key regulations can have a big impact on your business and the way your information is managed. Consider your current privacy safeguards and records management system while reviewing these laws.
Data Protection Laws
Privacy laws exist on many levels. Federal, state, and international data protection laws can apply at the same time. Typically, the laws will apply to where your customers are located, and not where your company is based. For a small business operating across borders, it's crucial to know what data protection laws to be in compliance with.
Federal Privacy Laws
The United States does not have a federal act to govern data privacy. However, the Federal Trade Commission (FTC) can enforce privacy policies to protect consumers. FTC auditors monitor how businesses collect, use, and protect customer data. They have the power to penalize businesses that fail to protect private data or use "unfair or deceptive" practices.
State Privacy Laws
Data regulations vary widely from state to state. Some states have enacted comprehensive privacy legislation, while others only have laws related to medical privacy. Your business may be subject to data laws in your state and any state where you operate.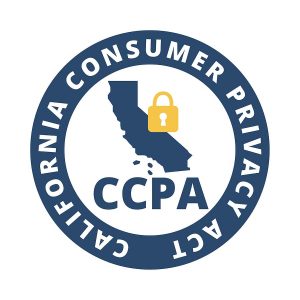 The California Consumer Privacy Act (CCPA): The CCPA was the first law of its kind in the United States. Its main objective was to boost consumers' privacy rights and prevent the unauthorized use of personal information.
The California Privacy Rights Act of 2020 (CPRA): The CPRA expands upon the CCPA and requires businesses to use specific data privacy management systems and processes.
The Virginia Consumer Data Protection Act (VCDPA): Enacted in March 2021, the VCDA mandates consumer rights, creates obligations for businesses, and penalizes improper use of consumer data.
The Colorado Privacy Act (CPA): Comprehensive data privacy law was enacted in July 2021, modeled on California's CCPA.
Utah Consumer Privacy Act (UCPA): Enacted in March 2022, Utah's privacy law includes components from the VCDPA and CPA.
Connecticut Privacy Act: Enacted in May 2022, Connecticut is the most recent state to pass comprehensive data privacy law.
International Privacy Law
Technology allows even the smallest companies to reach the world market with the click of a button. If you are serving consumers outside of the US, it is important that you familiarize yourself with any relevant international privacy laws.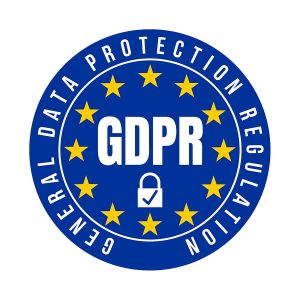 The General Data Protection Regulation (GDPR): The GDPR went into effect in May 2018. It contains strict data privacy laws for organizations that offer goods or services to consumers in the European Union. The GDPR gives individuals greater control over their personal data and imposes harsh fines on companies that violate its privacy standards.
UK General Data Protection Regulation (UK GDPR): The UK GDPR was instituted after the withdrawal of the United Kingdom from the European Union in 2020. It governs the processing of personal data from individuals within the UK.
Small Business Data Protection
Privacy legislation governs the type of data you are allowed to collect, who it can be collected from, and how it should be handled. The regulations above are specific to location, other laws may apply based on your industry. Laws like HIPAA (medical) and GLBA (financial) pertain to privacy within their specialized field. Others like COPPA, protect certain groups of consumers. However, no matter the industry, data protection policies and procedures will be crucial for a small business moving forward.
Managing and maintaining compliance with each regulation can be overwhelming. Small businesses simply do not have the manpower to keep up with the constant changes needed to properly protect customer data. Record Nations is here to help.
Partnered Data Protection for a Small Business
Properly storing and managing your records will maintain compliance with the ever-growing list of applicable regulations. When you partner with Record Nations, we will provide the services necessary to protect and maintain your customer data.
Our services give you more control over your documents, increased efficiency, and high security. We offer document storage services to protect physical files, cloud services with innovative technology, and document management systems (DMS) for structured organization. We stay up to date with the latest regulations and ensure that your data is handled properly.
Partner with Record Nations to Protect Your Data Today
Record management services help you navigate complex data regulations for your small business. Connect with top professionals in your area by calling us at (866) 385-3706 or filling out the form. Within minutes, we will send you competitive price quotes from companies in your area. We look forward to protecting your data and helping your company thrive.