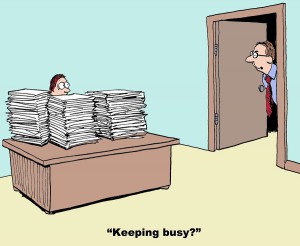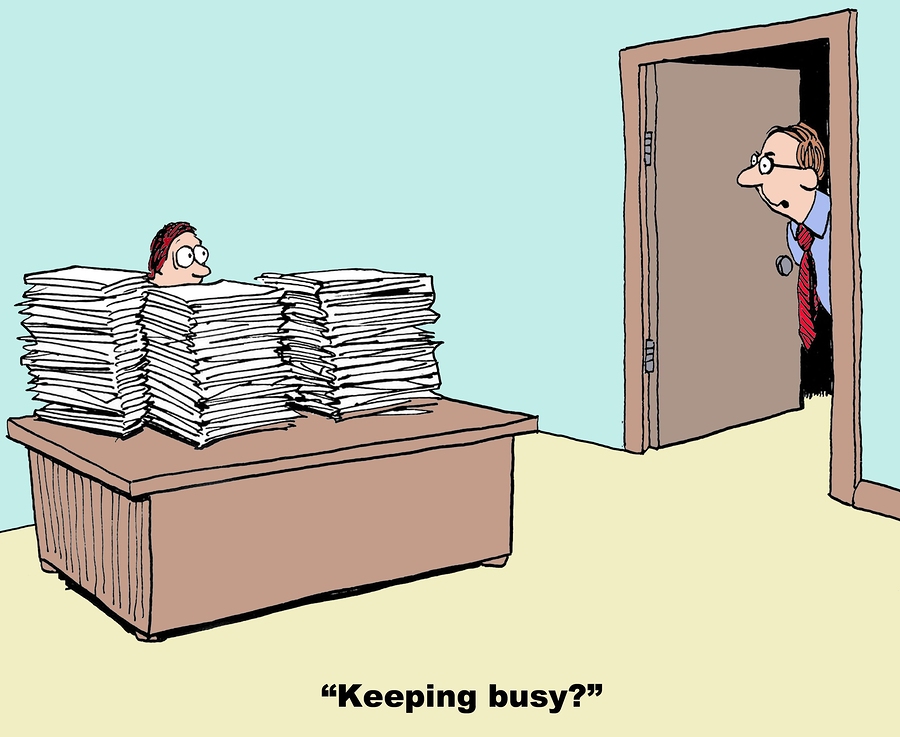 Paper-based record management systems have been the traditional and primary method of storing business records and other documents until the later part of the 20th century. Usually, it includes the processes of maintaining and storing physical or hard-copy documents.  
Technology has led many modern companies to adopt newer methods of managing their documents. However, paper document management systems are still not uncommon in business today.
Many small businesses can handle paper. This is due to their size and the minimal number of records they need to keep track of. Other highly-regulated industries, like healthcare or legal practices, may also maintain paper documents. They need to for legal compliance or to meet industry audit requirements.
As a result, the paper-based document management system is far from a thing of the past. However, that doesn't mean there isn't room to make improvements to the process. In this article, we cover strategies for improving your paper-based system that range from making use of offsite document storage services all the way to integrating electronic document management to create a hybrid management approach.
Establish a Firm Document Retention and Destruction Schedule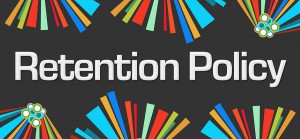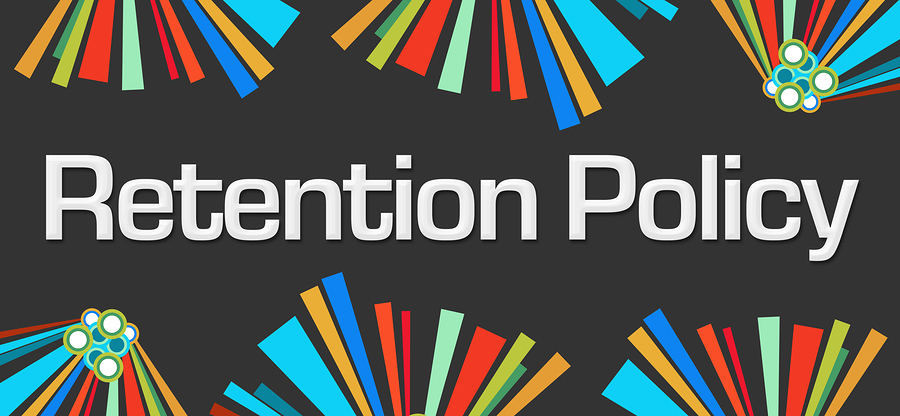 In order to help improve and streamline the process of managing paper documents, it's important that as a business owner you lay out a clear document retention policy for your business records.
Records retention plans help lay out and maintain guidelines for how long different types of records should be kept. Additionally, at what point a no longer necessary document should be destroyed. 
Space tends to be one of the major concerns for a paper document management system. Furthermore, a key aspect of the record retention program involves the destruction of documents. This is only once they reach the end of their retention period.
By adhering to a record retention and destruction program, you can help to maximize your document storage capabilities, as regular shredding and disposal of unneeded records will help to reduce office clutter and keep the remaining records organized.
A record retention policy also adds some security to your program. Old documents that you may no longer need can still contain confidential information. The less sensitive information you have still lying around the office, the less your odds are of these documents falling into the wrong hands.
Implement an Audit and Accountability Program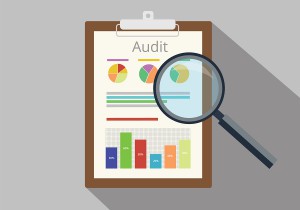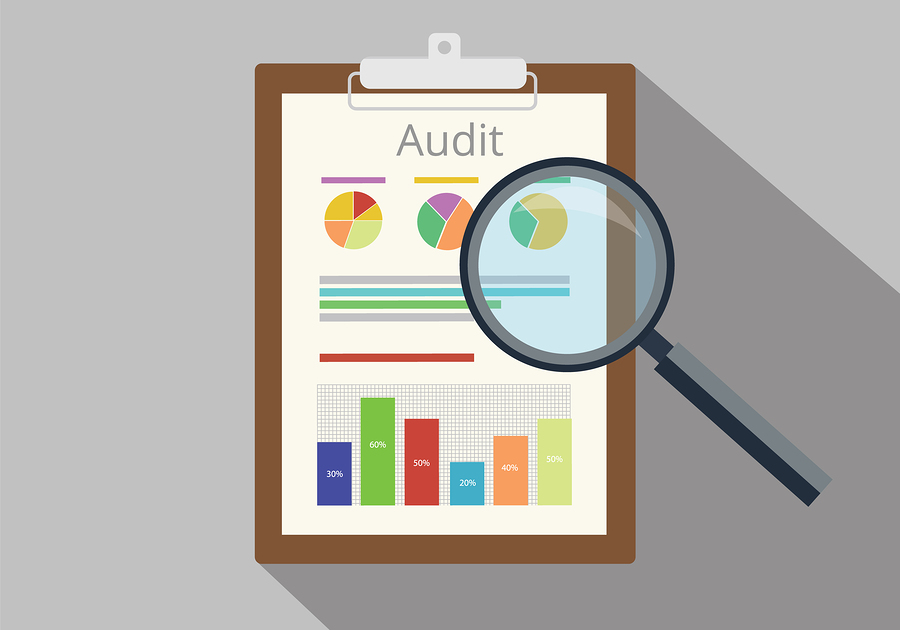 When your business already has a document management system and records retention policy in place, the difficult part is already over—the next step of the process is just building and improving on what you already have.   
To do this, companies implement what are called audit or accountability programs for their paper-based record management systems.
Maintaining and carrying out regular audits on the company record inventory is done by business leaders. They are able to analyze and evaluate the effectiveness of their document management systems in execution.
Evaluation of a document management system allows you to gain insights and ask specific questions about your current strategies. For example, during regular audits, you may find that despite a well organized system, your business struggles to quickly locate and access files due to sheer size in inventory. You may want to consider alternative approaches to document management such as an EDMS or offsite storage facility.
Make Use of Offsite Record Storage Services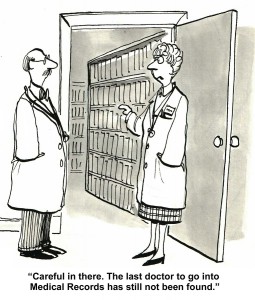 While some companies have begun scanning their record archives and converting them to electronic formats in order to streamline the efficiency of their use and minimize the space they take up in the office, some businesses still prefer or may be required to maintain traditional paper records in the office as well.
For a cost-effective solution to this problem, many of these still paper-based businesses turn to offsite document storage facilities. There are multiple benefits offsite storage services can provide to help improve the overall effectiveness of a paper management system.
As mentioned before, space always is a major concern for a paper-based document management system. Especially for large companies which potentially may need to keep track of several hundred thousand records at one time. As a result, it can become quite inefficient in terms of time. In addition to cost to try and manage a massive record inventory in-house.
When your documents get to be unmanageable, it may be more useful to dedicate your in-house office space to more productive uses—such as employees who can help to make the company money—while at the same time storing your records at an offsite location where they can still be both secure as well as easy to access.
Decentralizing the storage of your record archives and keeping them at an offsite storage facility also plays to a company's advantage. In the event of a fire or environmental damage at your office, critical documents will still be kept safe at an offsite storage location, as they are usually climate-controlled and make use of flood shelves to prevent chances of potential water damage.
It is also common practice for offsite storage services to take additional measures to guarantee the security of the documents. This ranges from employee safety screening to 24-hour security staff, surveillance, and alarms.  
Integrate Paper and Electronic Document Management Systems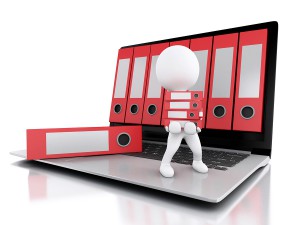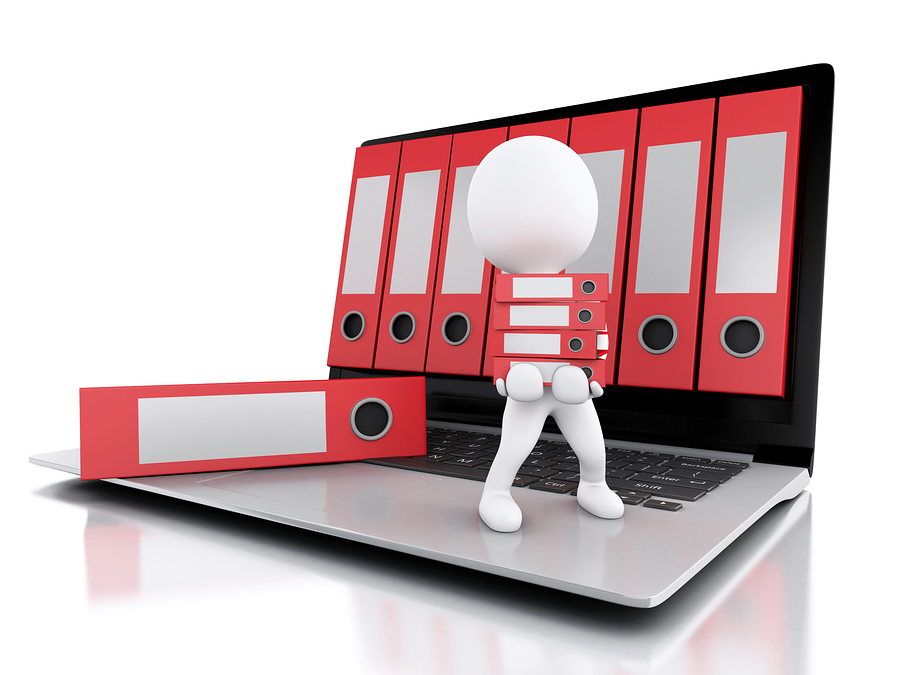 With document scanning and electronic document management systems (EDMS) becoming increasingly more commonplace in modern offices due to increased efficiency, the popularity of paper-based document systems has waned slightly in recent years.
Despite this, there still are some businesses and industries which are required to maintain some documents in hard-copy format.
If such is the case for your business, you may want to consider simplifying your paper-based record management system. Incorporate a two-pronged hybrid approach between paper systems and an EDMS.
Businesses are able to cut down on general paper clutter by scanning and maintaining the majority company records digitally using an EDMS. Instead, they only keep documents that are absolutely necessary in paper format in the office. This juggling act of document formats may seem complicated initially. There are a few tips business owners can follow as a general rule of thumb.
Tips For Business Owners
A Record Is a Record: Regardless of the format the document takes, remember that all records are created equal. When using a hybrid document management system, companies will frequently want to separately identify their electronic from their paper records. In hybrid work environments, it's not uncommon for the same document to be circulating in both paper and digital formats.  
Have an "Official" Record: Because it is not uncommon for multiple copies of the same file to be distributed and/or altered, it's important that you take steps to label which of these versions—and in which format—is the official copy in your hybrid system. This helps to maintain balance between the ease of access of a hybrid management system and the formal organization of your official records.
Implement a Universal Lifecycle for Records: Regardless of the record format, maintain the same process for managing electronic and paper documents through their lifespan, including following similar classification structures, indexing systems, and document retention and destruction schedules.
Don't Get Carried Away With Convenience: While a major advantage of a hybridized document management system is the convenience of accessibility it offers, be wary of letting unnecessary "convenience copies" of your documents hang around after you no longer need them. Hold onto only your official record archives to keep your overall document inventory volume down. This also minimizes your cost of storage.
Get Free, No-Obligation Quotes on Document Management Services in Your Area!
From record retention schedules and offsite document storage services to hybridized paper and electronic document management systems, our experts can help you to develop and improve your traditionally paper-based record management systems.
At Record Nations, we specialize in connecting our customers with a network of the top document scanning, storage, and management providers in the area. No matter the requirements of your company's document management systems, we are confident we can help you to find a customized document management solution that can suit your needs.
To get started using an offsite storage service or integrating an EDMS with your current document management system, just give us a call at (866) 385-3706, or simply fill out the form to your right to request a free quote today!
Additional Record Management Resources
The Beginner's Guide to Improving Your Record Management System: Records management systems come in all shapes, sizes, and formats. In this in-depth white paper, we cover the process of improving both your electronic and paper-based record management systems. Both have information on what each type of system entails, common problems stemming from poor record management. Additionally, how to improve both digital and paper systems.  
Steps For a Quality Records Management Program: Although it may not be the primary focus of a business, the system for managing business records is nearly as important as the service or product the business provides. In this article, we break down the key steps to developing a quality records management program. It covers topics like record retention, storage, and disaster prevention strategies.
The Benefits and Cost of Utilizing Offsite Storage: Offsite document storage can help to increase the security of your records, decrease clutter around the office, and increase the efficiency of your document management system. Use this collection of articles and guides to learn about different storage options for documents.