Information is a key asset of every business. The difficulty for the information manager is that it is stored in many forms and in many places throughout the organization.
Off site document storage is an effective way to help you manage your information. The service maintains the records in warehouses specially designed for the job. You don't waste valuable real estate just to store boxes, and you receive better security and climate control than most businesses can afford.
There are several kinds of records storage services to choose from. Here is some criteria to help you choose the best service for your business.
Evaluate the Document Storage Facility
Before you choose to store your critical documents offsite, you need to find the right document storage facility for your needs. The most important qualification to consider for any document storage service is the quality of their facility, considering convenience, security, and cost.
Paper documents, backup tapes, and any other critical records need protection from major disasters as well as the slow degradation caused by poor conditions, and choosing the right facility will benefit you in the long run.
Double-Check The Quality of The Facility's Shelving
All records should be boxed and on metal shelves. Boxes should never be left on the floor to prevent water damage from flooding. Any offsite storage service will provide shelves. If you do choose to use a self-storage unit you will need to purchase the shelving.
Does the Document Storage Facility Have Climate Controls?
Records should be kept in a climate controlled environment. This includes air conditioning, heating, and humidity control. Don't forget control of pests like bugs and rodents. This will prolong the life of your documents.
Is there a Fire Suppression System?
At the bare minimum you will want a fire control system. This is usually water sprinklers. For a higher level of protection you can choose a facility that stops fire with gases to eliminate water damage if a fire strikes.
Can the Facility withstand Natural Disasters?
Depending on your location you will need to protect against different natural disasters. In Florida this is a building that is protected from the winds and rain of a hurricane. In California you will need to make sure it is protected against earthquakes. Never use a records storage facility in a flood plain.
Security at the Facility
There should be an alarm system with cameras both inside and outside of the building. Doors need pass card entry or a guard on duty. All employees should be given background checks and drug tests.
Records Management Services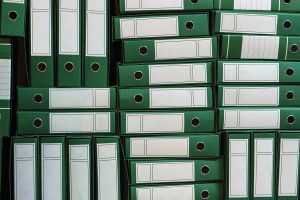 To determine what level of service you need, consider what you are storing. Accounting files require a different level of service and availability than client files.
You will need to evaluate how well your documents are organized. Do you need access to them very often? When you need a document what is the requirement on turnaround?
Indexing
If your records are not organized well you can contract with your provider to inventory and sort (index) them. This helps guarantee that the document you need is what will be retrieved when you call.
File Retrieval Services
If you need a document that is in storage there are many levels of service for retrieval. They can be delivered by courier in a few hours, sent by overnight service, or scanned and then emailed.
Document Management Consulting
Document retention is a patchwork of federal, state, and local laws. Use your record storage service as knowledge experts in the field. They can help every business put a retention plan together.
Emergency Access
If you need 24/7 access to your documents then make sure you use a facility that has those hours.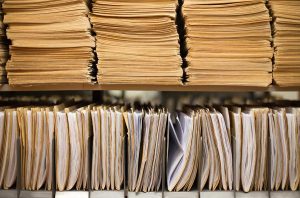 Pricing
When choosing any business service, cost is a factor. The major components of a records storage service are the price per box for storage and the retrieval fees. Before signing any contract, make sure you won't be hit with punitive "pull charges" if you decide to change services.
Other Options for Document Storage
Most document storage services will have other options for their customers. Some more common ones include document scanning, document shredding, and tape rotation. It often saves money if you can bundle several service together with one vendor.
Ready to Find a Document Storage and Management Service?
From document scanning to document storage, the experts at Record Nations will help you select a customized document management solution that fits exactly what you need.
We have partners all across the United States to meet your document storage needs. Give us a call at (866) 385-3706 for free quotes on services in your area. Within minutes of receiving your request, you will have proposals from the experts in your area.