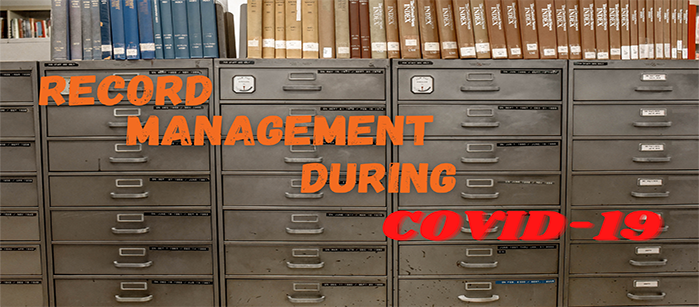 Every business must have a records management disaster recovery plan. If an unexpected interruption should occur, your business must have a way to be up and running ASAP. Records management plans often account for things like fires, floods, blizzards, and even hurricanes. It seems that the one thing no one was planning for, was a global pandemic.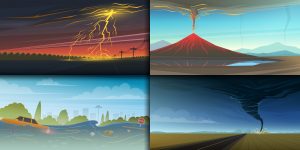 Being shut down for a few days or a week is one thing, but several months to a year is another issue entirely. During this time, many businesses found themselves having to operate remotely for the first time. This poses several unique challenges when trying to efficiently operate a business. Managing and securely keeping business records is one of those challenges.
We spoke to Kamil Faizi, owner of Challengecoins4u about his company's transition to digital record keeping, as well as operating his business almost entirely remotely. Watch the video below to see how this transition helped his business in the long run. Setting him up for success when his business can return to normal.
A Common Story During COVID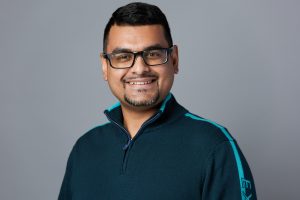 Kamil's story is an example of just one of the thousands of companies caught off guard by the pandemic. Its effects on global business practices will be felt for years to come. Luckily Kamil was able to coordinate his team's efforts to get his files online. However, this process was far from instantaneous. Kamil and his sales manager Sam, estimated that the entire process took almost six months to complete. Partly because there was no records management disaster recovery plan in place of this magnitude.
Now that all of his business files have been scanned and digitized, Kamil describes the transition as "a breath of fresh air." In fact, like many of the business owners we spoke with, he wishes he'd made the switch sooner. He admits that before COVID-19, being wrapped up in his day-to-day business operations, the thought of digital transformation gave him a headache.
Now that everything's online, Kamil says that his business has been running more smoothly. The days of grabbing a customer file from a cabinet and jotting down a few notes are over. He and his staff can make real-time adjustments and everything is synced in the cloud. This also makes accounting and taxes significantly easier.
Cloud-Storage Options
One of the biggest growth areas for record management has been the cloud storage sector. During the first quarter of 2020, during the height of the pandemic, cloud spending increased 37% to $29 Billion. Cloud computing is expected to account for 14.2% of all global IT expenses by 2024. It's safe to say that cloud computing isn't going anywhere.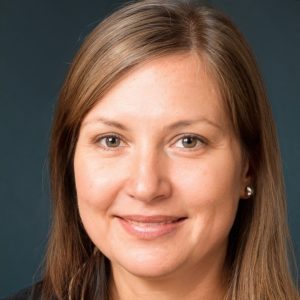 Teri Shern, Co-founder of ConexBoxes says "The lack of ability to operate in a physical office doesn't stop the need for us to look after documentation and make sure certain information is kept safe, so we've had to resort to different methods of doing so. While we did have some experience with cloud-based record management, it wasn't our primary means of looking after business records and the move was challenging at first. With that being said, we are very happy with the service we've been getting and will likely continue to use these services long-term. It's just a more sustainable way of keeping information safe, allows for better organization of documentation, and gives us more control over accessibility restrictions."
Not Just Good for Business, Good for the Environment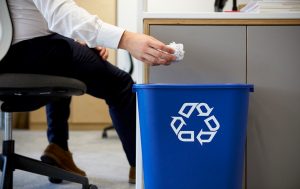 Digitizing your records also eliminates a vast amount of paper waste. Paper waste is the third largest industrial polluter on earth. The EPA estimates that 300 million tons of paper are produced each year. This paper accounts for 26% of all waste taking up space in our landfills.
These numbers seem almost too high to believe, but some studies estimate that they're even higher than these figures. Although the pandemic has been a good enough reason for many to transition to paperless records. Some businesses saw this as an opportunity to implement some green initiatives as well.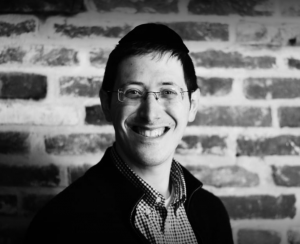 Michael Hammelburger, CEO of The Bottom Line Group says "As the head of my firm, I've made it necessary to adopt green practices in our operations this time. One solution is to ditch fax machines and implement a strict PDF-copy policy. This has helped us streamline our costs and reduce our paper expenses by going paperless. Some of the benefits we've experienced include easy compliance with ISO 9001 or ISO 13485 certifications, improved collaboration, and having an organized system".
Implementing some of these newer record-keeping protocols not only makes indexing and accounting easier, it also saves money and helps the environment. Many businesses have either already made the switch or are in the process of doing so. At least 93% of companies are in the process of implementing some form of cloud computing.
Record Nations Can Help With Your Record Management Disaster Recovery Plan
Don't get left behind. Record Nations can put you in touch with professionals in your area to take your record management systems to the next level. Whether that means cloud storage, document scanning services, or even digital backup services. Records management disaster recovery plans are an essential part of keeping your business on the cutting edge.
Give us a call at (866) 385-3706, fill out the form on this page, or click the live chat button. Record Nations can give you a free no-obligation quote in minutes. Helping your business prepare for everything from hurricanes, to a once in a lifetime event like a pandemic. It's never too soon to prepare for the unexpected.