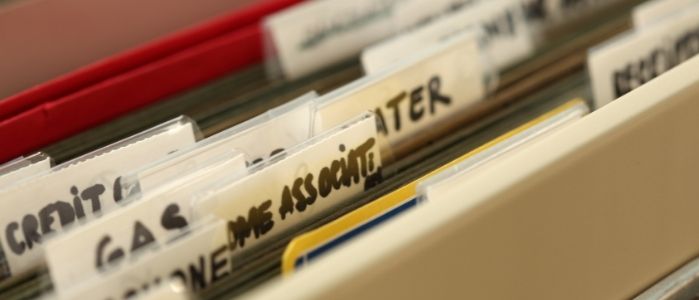 With spring now in full swing, and summer right around the corner, we thought it was time to talk about spring cleaning and record management. For many people this means simply throwing away or donating items that are no longer needed. But what about things like paperwork, contracts, or legal documents?
You may not need to access these items regularly, but you need to make sure they're safe and accessible when you need them. There are actually a number of ways Record Nations can help you to scan, digitize, store, and access these items. We've already discussed spring cleaning as it pertains to document shredding, but now we're going to talk about decluttering without discarding.
Scanning is Easy, Convenient, and Cost-Effective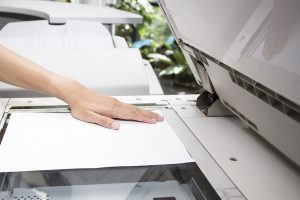 Let's say you've got a banker's box full of important documents, or worse, a filing cabinet full. We're here to tell you that there's a better way. Storing all those physical documents takes up space and becomes unorganized pretty quickly. Why not scan those documents for easy access?
Of course you can always buy a scanner and do it yourself, but that takes a lot of time and effort. Depending on how many documents you need to scan, the time commitment alone can be overwhelming. This doesn't even include the costs of equipment, the storage media the files will end up on, or the safe destruction of the scanned paperwork. It's also worth noting that most consumer grade scanners can only scan one page at a time.
Scanning services on the other hand, cost roughly 7-12 cents per page, and can be stored on a device of your choosing. Depending on your particular needs, you can have hundreds or thousands of documents scanned in just a few hours. Thus eliminating the need to purchase expensive equipment, or spend days feeding paper into a machine. Our professionals will also handle the complete destruction of the physical paperwork once it's no longer needed. We will facilitate the transfer of this content to virtually any storage medium of your choosing, including hard drives, disks, or USB drives.
Secure, Climate-Controlled Storage May be an Option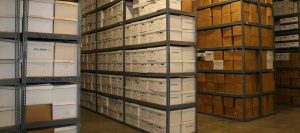 What if the documents cluttering your home or office, need to be retained in physical form? While many documents can be scanned and digitized, some documents must be retained physically. There could be retention requirements, legal requirements, or business requirements that mandate these files be kept in their original form.
If these documents are that important, it's probably better that they aren't in a cabinet somewhere in the back of your home or office anyway. Our partner's off site storage facilities offer a huge step up in security, organization, and convenience.
With this service you'll pack up your documents, and our providers will take care of the transportation and storage. Your items will be labeled and indexed for tracking purposes. When the time comes that you need to access these files, you can even have them delivered directly to you. Imagine the time and space you'll save having a secure facility store these for you. Not to mention the peace of mind that these critical files will be safe from fire, theft, or environmental hazards.
Cloud Storage is the Forefront of Technology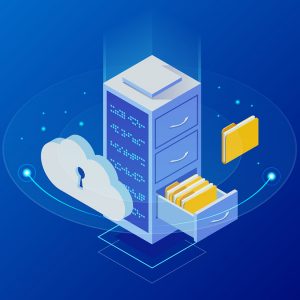 Cloud storage is becoming one of the most popular methods of storing documents for a number of reasons. It has all of the convenience of scanning, but adds the ability to access those documents from anywhere there's an internet connection. This option is great for anyone who needs to access their documents regularly, but doesn't necessarily need them to be in physical form.
This may be the spring cleaning solution you've been looking for. Now, you can access, edit, and share your documents instantly. You still have access with scanning and storage, just not instantly and from anywhere. Cloud service providers also offer the latest security features with end to end encryption, password protection, and more. Your service provider handles all the server maintenance and security, so you can focus on your work.
Record Nations makes Spring Cleaning Simple
At Record Nations we specialize in offering the right service at the right price. We know that there isn't a one size fits all approach when it comes to storing your documents. That's why our experts will never pressure you into making a decision that isn't right for you or your business.
Get started today, by giving us a call at (866) 385-3706, filling out the form on this page, or clicking the live chat button. We'll take the time to listen to your specific needs and suggest the best service for you. You'll be provided with several free, no obligation quotes to get your spring cleaning project started.