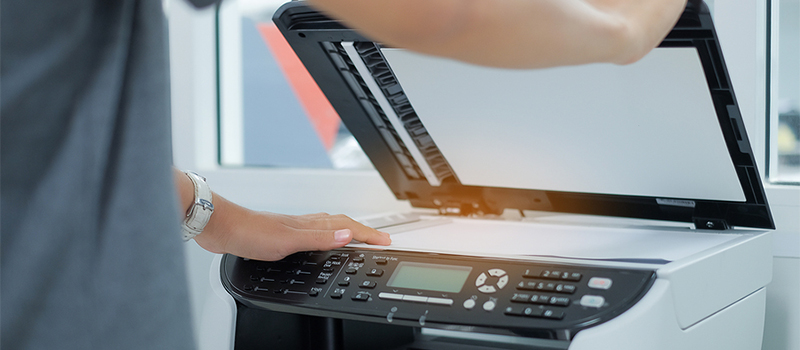 Large format documents are 11×17 or larger. The large format scanning process converts these oversized paper documents to small and easy-to-manage, access, and distribute digital files in PDF, TIFF, DWG, DXF, and JPEG formats.
What Is A Large Format Document?
There are 2 main size standards used around the world: ANSI and the international ISO series. The United States uses ANSI and anything ANSI B or above is "large format."
The North American ANSI standard divides paper sizes into 5 main classes, or more specifically ANSI size classes A–E.
Common Types of Large Format Documents
Any documents classed as large format, include:
Maps
Posters
Banners
Engineering drawings
Circuit diagrams
Architectural drawings
How to Scan Oversized Documents
Large format documents require the utilization of an oversized flatbed scanner. Referred to as wide-format or large-format scanners, these devices possess the capacity to scan these documents in a singular sweep.
These wide-format scanners are apt to deliver the requisite resolution that these large-format documents require. They ensure the preservation of every intricate detail throughout the scanning process.
Benefits of Large Format Document Scanning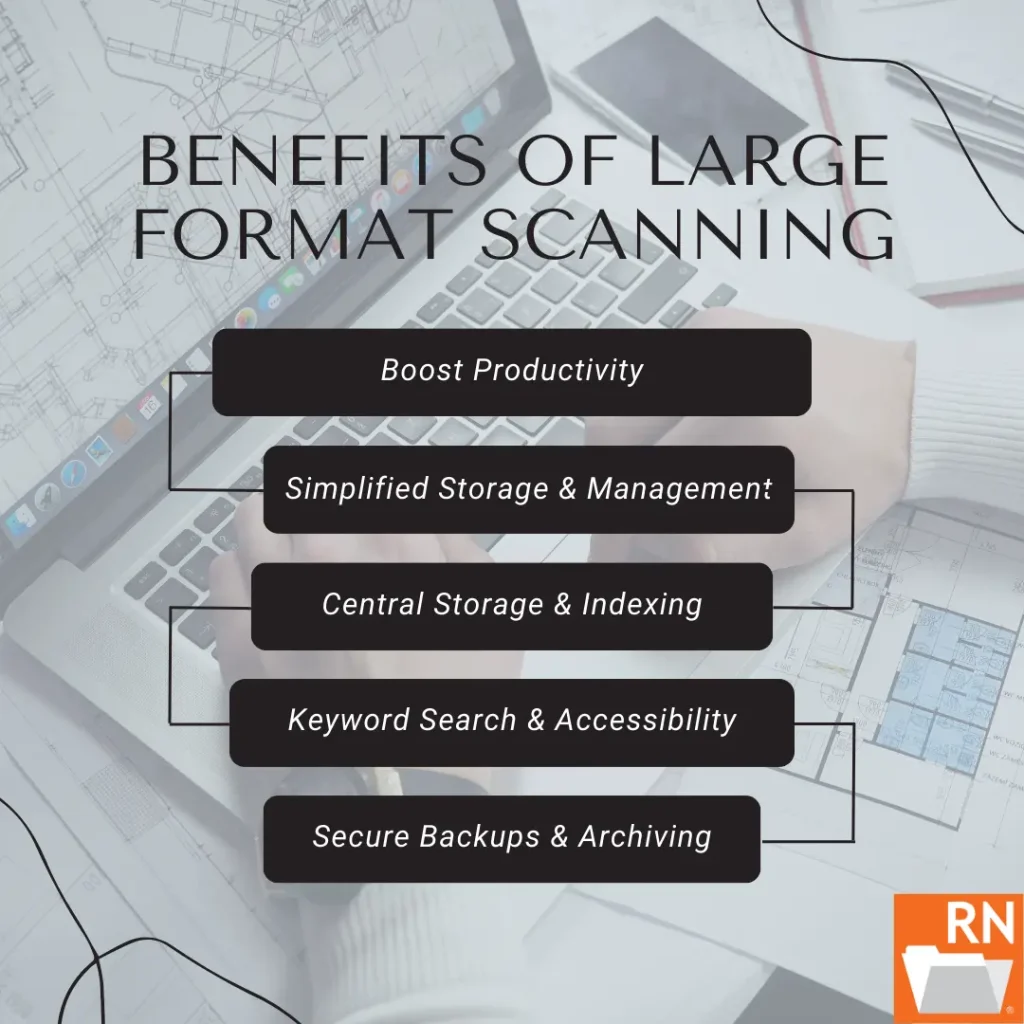 With the name "large format," an obvious benefit of scanning large format documents is the size reduction. However, there are other benefits as well.
Boosting Productivity
It's easier to store, find, send, and access digital files. Even 10 minutes of searching for paper files can quickly add up to a large amount of wasted time. However, a keyword search can quickly track down documents which saves a lot of time.
Simplified Storage and Management
Papers—especially large ones—are difficult to manage and keep organized. They're often in boxes and kept in back rooms or other areas. Therefore, digital files can all be secure in one easy-to-manage place like a cloud platform so you can access them from anywhere.
Central Storage and Indexing
During scanning, the new digital copies go into central locations like cloud platforms or other document management systems. Files are indexed during scanning, so you can sort them by name, date created, file type, and other categories.
Keyword Search and Accessibility
Instead of removing rubber bands and sifting through papers, you can find and access your digital, large-format documents with a simple keyword search. Digital storage allows for access controls as well so only authorized users can view or modify them.
Secure Backups and Archiving
Many large-format documents need to be kept for long periods of time. Additionally, it only takes a right-click to create a spare copy. Files can be easily and regularly backed up to a separate drive or server. This is also beneficial in case of a natural disaster if the original papers get damaged.
Complete Your Large Scale Scanning Project With Large Format Scanning Services Today!
Record Nations has a network of service partners across North America. Join Amazon, Google, and other companies we've helped find scanning for their large format documents today.
Start the process by filling out the form, using the live chat button, or giving us a call at (866) 385-3706. Afterward, you'll receive quotes from top professionals in your area, and you can choose the best one for you.