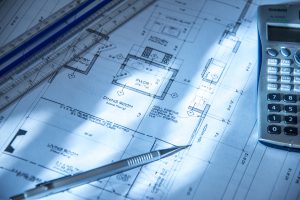 When scanning blueprints, quality, accuracy, and consistency are necessary for your business to function. Blueprint scanning allows you to easily access and distribute files for off site review and collaboration.
We have the capacity to index and scan any volume of documents in a timely manner, at a reasonable price. Scanning can be done at your location or ours with our scanners that can handle large format drawings and schematics.
Many of our customers choose to have their scanned documents run through optical character recognition (OCR) software to give you editable documents. This allows the images to be viewed and searched by one person or your entire organization based on your specifications.
How Blueprint Scanning Services Work
Blueprint scanning is relatively simple. Here is our process:
We prepare the blueprints for scanning.
We convert the drawing into a digital image.
Every image is indexed, making it easier to find and manage.
Files can be converted into an editable format with OCR.
Images are delivered to you on CD's (other media storage devices may be allowed)
Record Nations only partners with a pre-screened network of scanning professionals who have the experience to handle your blueprint scanning
Get Free Quotes on Blueprint Scanning Today
No matter what size your blueprints are or how many you have, Record Nations can help you find the top scanning services in your area. Don't miss the opportunity to make sure all of your blueprints are scanned and stored in the best, most efficient way possible.
To receive a free quote today, simply fill out the form, give us a call at (866) 385-3706, or contact us directly using our live chat. Within minutes of receiving your request, you'll receive free quotes from the various blueprint scanning experts in your area.