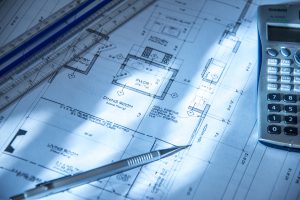 Blueprints and technical drawings show conceptual designs for construction projects that are critical to building and planning communities. Architects, engineers, project managers, and city planners use blueprints on a daily basis. Due to their size, they are often hard to manage and store efficiently. They also tend to fade and degrade overtime. 
Converting your paper blueprints to a digital format makes them easier to use, share, and store. You will be able to preserve the quality of your drawings, while also giving your team better access to the documents they need. 
We can complete your scanning project onsite or at one of our facilities using high-resolution scanning equipment. The result will be improved, editable images that can easily be found and distributed to complete your projects efficiently. 
How Does Blueprint Scanning Work?
Blueprint scanning is relatively simple. Our scanning experts can complete your project in just 5 steps:
Your blueprints and large documents will be prepared for scanning.

 

Scanning will capture a clear image of your blueprints and convert them to a digital format.

 

Every image will be indexed and double checked for clarity and completeness. Editing capabilities can be added with optical character recognition software (OCR).
Your images will be delivered to you via CD/DVD, thumb drive, or another method.

 

Your blueprints will be reassembled and returned or prepared for document destruction.

 
Get Free Quotes on Blueprint Scanning Today
Record Nations has a nationwide network of scanning professionals to safely convert your blueprints and large format documents. We offer quick and affordable scanning services to help businesses run more efficiently and succeed in their field. 
Give us a call at (866) 385-3706 or fill out the form to connect with scanning experts in your area. Within minutes they will contact you with free, personalized price quotes on your conversion project.