Blueprint Scanning Services
Streamline Your Projects with Professional Blueprint Scanning Services
Blueprint scanning services help bring highly technical and intricate documents into the digital age. And with more effective tools for all sorts of document and photo editing coming on to the market every day, having digital access to your blueprints is essential.
For architects, engineers, project managers, and city planners who use blueprints on a daily basis, having them available digitally is crucial. When digitized, they become easier to use, share and store. In addition, it helps reduce the amount of space needed in your office, and you don't have to worry about them degrading from travel and use.
Digitizing your blueprints thus provides two key benefits, preserving the quality of your drawings, and giving your team and clients better access to the documents they need.
Record Nations can help digitize your blueprints, we partner with scanning providers across the country who use high-resolution scanning equipment that create editable and high quality images that help you complete your blueprint scanning projects efficiently and effectively.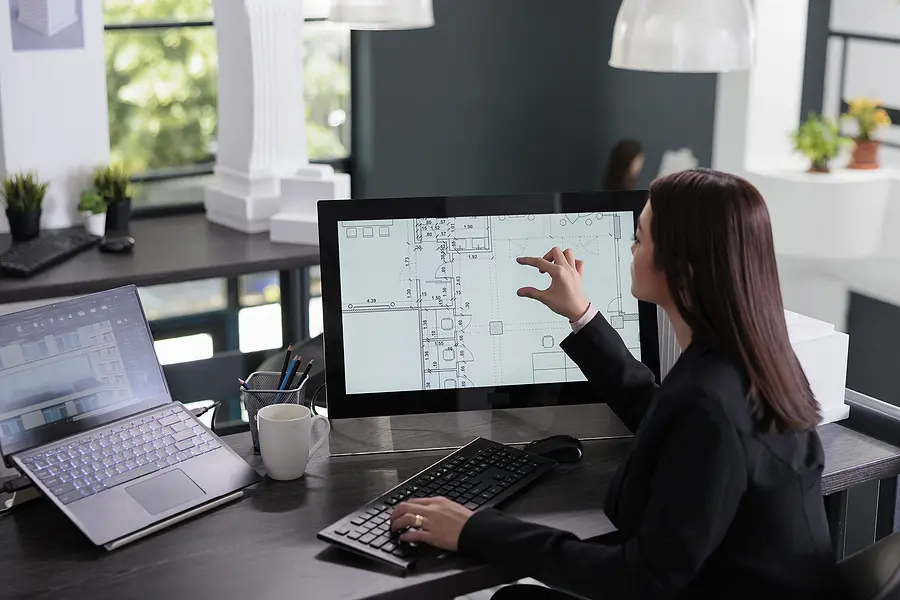 The Benefits of Scanning Blueprints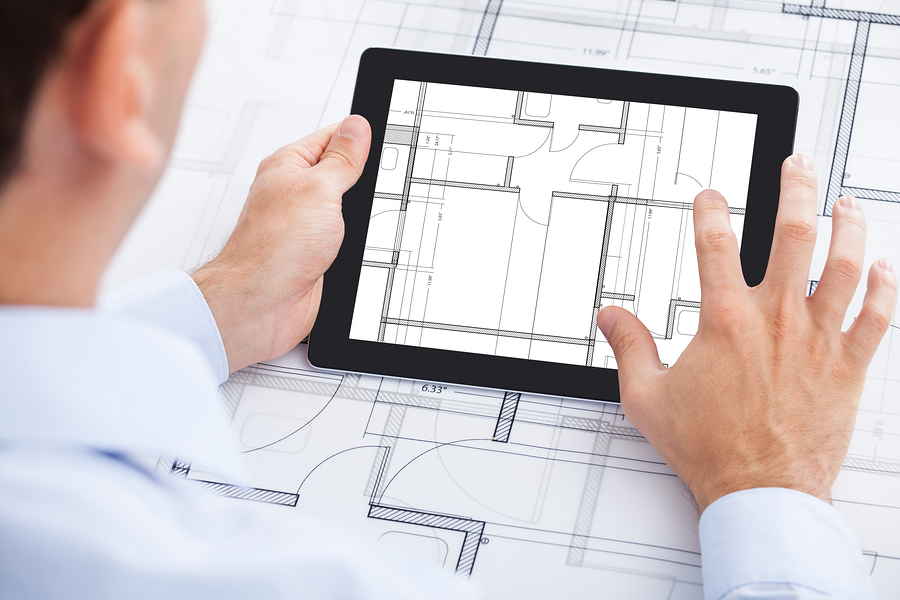 As with digitizing any type of document, there are clear benefits for scanning blueprints. From accessibility to better preservation of your documents, there is a clear upside in moving to the digital space for your blueprints.
Improved Accessibility
One of the key benefits of blueprint scanning is increased accessibility. Scanning blueprints to a USB or document management system makes it available to anyone who needs it. From the coworker who needs to make edits, to the client that needs to review it, it becomes simple for them to do so, through the click of a button, rather than through the mail or an in-person visit.
Ease of Use
With the bevy of digital editing tools available, scanning makes them instantly available for use. After making your draft, you can edit it with your computer, tablet, or even phone. Adding to these benefits, you can collaborate with coworkers in the field or an entirely different office.
Document Preservation
Due to the technical nature of many blueprints, even small degradations add up quickly. A pristinely drafted blueprint can fade quickly through travel and use. With scanning, you can preserve all the details you need to get your job done. You can also easily back up the file, meaning it's recoverable in the event of some sort of disaster.
Saving Space
Blueprints typically run large, and large documents take up a lot of space. With scanning, you can store hundreds of blueprints on a single hard drive or server. This can free up more office space than you expect, giving you more room for offices, meeting rooms, or even a ping pong table.
See What Our Customers Are Saying
Blueprint Scanning FAQs
How do blueprint scanning services work?
1. Give Record Nations a call at (866) 385-3706 or fill out the form to connect to one of our experts.
2. You will receive several free quotes from service providers in your area. Choose the provider that best meets your budget.
3. Gather and organize your blueprints for scanning. Remove any unneccessary bindings or restricting material so the project can move quickly and easily.
4. Your provider will scan your blueprints onsite or offiste and complete the process. You will then get to choose how to store them, if you want to destroy them, or add on ongoing scanning services.
Is there any prep work that I need to do before I give my blueprints to my service provider?
Your blueprints need to be removed from tubes, racks, rubberbands, or any other type of binding.
What types of blueprints can be scanned?
Most blueprint scanning services can handle a variety of documents, including architectural drawings, engineering plans, maps, and other large-format documents.
What file formats are available for scanned blueprints?
Blueprints can be scanned and saved in a variety of formats including PDF, TIFF, JPEG, and more, depending on your preferences and requirements.
How secure are blueprint scanning services?
Our reputable blueprint scanning providers have protocols in place to ensure the confidentiality and security of your sensitive documents. This may include secure handling, data encryption, and confidentiality agreements. Additionally, all of our service providers follow all state and federal privacy regulations.
How much will a blueprint scanning service cost?
The price of your project will depend on the number of pages, the complexity of the blueprints, or other factors. Also, inquire about any additional fees that might apply.
How long will my blueprint scanning service take?
Since blueprints are typically large format, your project will take longer than regular documents because of their size. Flatbed scanners can only handle one document at a time. Additionally, our providers know these documents need special care and proper handling to avoid rips and tears during the process.
Are there any additional services provided for blueprints?
Our service providers offer additional services like document indexing, metadata tagging, or even integration with document management systems. Additionally, OCR technology can be beneficial for making scanned blueprints searchable and editable. Check for these options based on your needs.
Benefits of Blueprint Scanning Services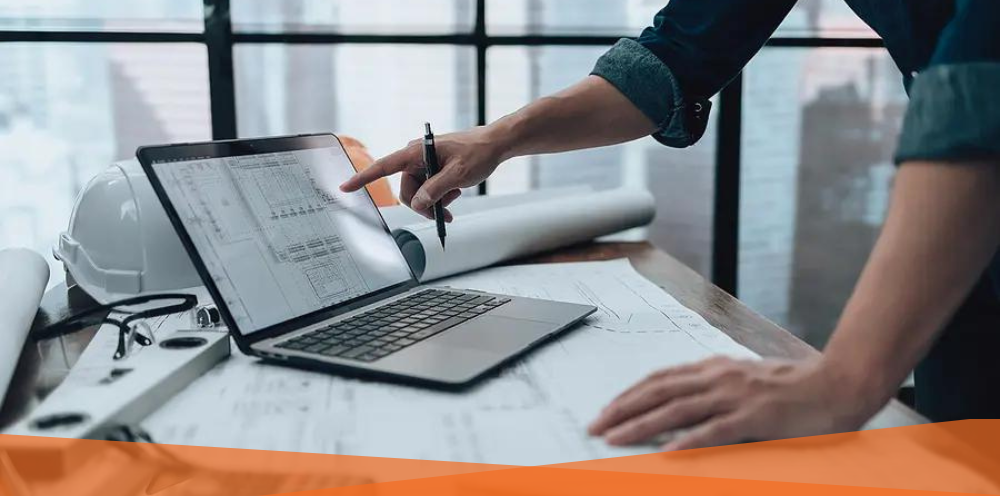 Efficiency & Accessibility
Embrace the digital revolution for your blueprints and unlock unparalleled accessibility, regardless of location or time. With digitized blueprints, your workforce gains the freedom to access crucial documents from anywhere. From remote workstations, on-the-go scenarios, or within the office premises, authorized employees can maintain access. Employees can securely retrieve blueprints at their convenience, ensuring continuous productivity and workflow efficiency.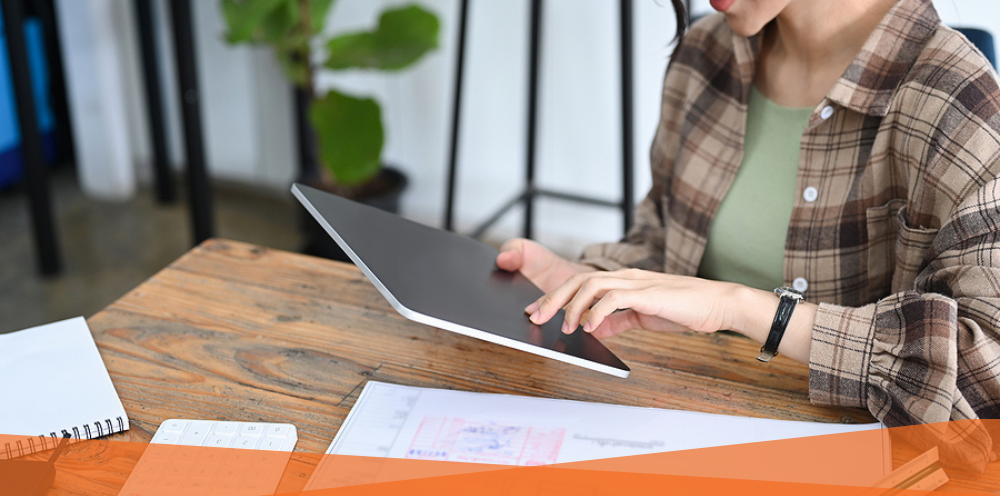 Security & Compliance
Incorporating digital documents offers a range of advantages, with encryption and password protection topping the list. By implementing these measures, both on-site and remote access to documents becomes more secure, safeguarding sensitive information. Additionally, digital solutions allow for selective access, ensuring only authorized personnel can view blueprints or confidential materials. This not only ensures compliance but also streamlines the authorization process when required.