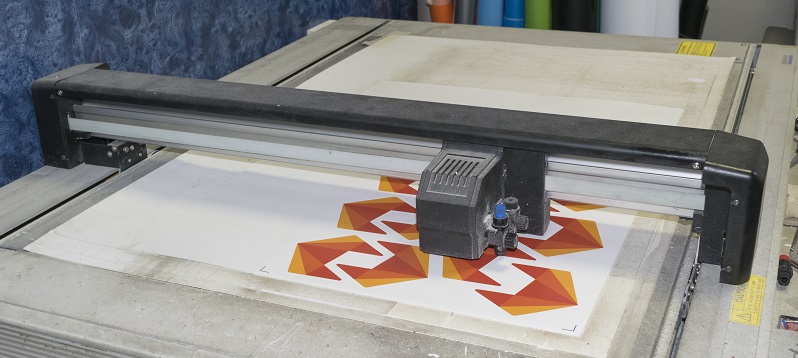 As technology advances and more work continues to shift towards a paperless way of doing things, it's becoming more and more valuable to have large format documents like blueprints and posters in digital formats.
Learn more in the video or transcript bellow about the things that truly make scanning large format documents an important step in your records management, with details including some of the top benefits of using paperless large format files, common types of documents large format scanning is used for, and the different kinds of file types new digital files can be outputted as.
Video Transcription
What Exactly Is Large Format Scanning?
Large format scanning is the process of digitizing oversized documents using an LFD scanner.
The process converts oversized paper documents into small and easy to manage, access, and distribute digital files in a variety of formats including:
.PDF
.JPG
.TIFF
.DWG
.DXF
What Documents are Considered Large Format?
Obviously large format scanning is for large documents, however, by itself the term "large" can be quite vague. To be more specific, any document that's 11″X17″ is considered "large format". Common types of large format documents include:
Blueprints
Maps
Posters
Banners
Engineering drawings
Architectural drawings
Circuit diagrams
The Value of Using Large Format Scanning
Compared to paper-based documents, there is a range of additional benefits that can be gleaned from scanning and using digital large format documents.
Among others, some of the greatest advantages of large format scanning include how it can drastically improve the efficiency and lower the cost of storing and managing blueprints, maps, and other large documents.
The Benefits of Electronic Large Format Documents
Some of the main advantages of scanning large format documents include how it helps with basic logistics like storage space and the time needed to find and refile documents. However, there's also a range of other benefits such as:
Simplifies Backups and Extends File Lives
During planning, things like building blueprints and other large format files will typically be updated at least once during the project. While with hard-copy documents, you would need to create completely new backup copies and track down the old ones to throw away. With digital large format files, the changes are applied to the original so that you don't need to make new versions to update.
Makes Large Documents More Manageable
Considering the size of large format documents, not only is there an issue in general with where to store things like maps and blueprints, but also when those large format files are used, it can be difficult and time consuming to refile the documents in the proper order.
A perfect solution to the problem, with large format scanning you have the ability to search for and quickly access digital large format documents. Besides being able to keep them organized and easy to find, another benefit of scanning large format documents is how images can be viewed on a computer as opposed to needing to unroll or unfold the document every time you need to reference it.
Improves Usability and Accessibility
Forst and foremost, when it comes to actually distributing and accessing large format documents, digital copies can easily be shared via email or made available for remote access by uploading them to a cloud storage system.
Then beyond just initially being able to track down the file, digital versions of a large format document also provide an extension of things you can normally do while working with the document.
For example, when drawings are converted to a CAD format, the digital copies themselves can be edited again, and in the event that the file is converted to another format like PDF, files can usually be converted to another format at any time.
Saves Both Time and Money
Large format scanning provides the dual benefits of being both time as well as cost efficient; however, at their core, the two separate advantages actually both stem from the space saved by digital large format files.
In terms of time, being able to search for files by keyword instead of searching through rolled-up maps and large piles of oversized blueprints—on top of needing to refile the documents—will save countless minutes if not hours of time.
Stemming from that, considering the phrase "time is money," by saving yourself extra you, in turn, will have time you can use for other useful, and potentially revenue-generating, purposes.
Have Any Large Format Documents That Need Scanning?
Join countless other businesses and organizations that we've helped to find scanning options for their blueprints, maps, posters, and other large format documents when you visit us at Record Nations today.
To receive a free quote, fill out the form to the right, use the live chat button, or give us a call at (866) 385-3706. You will receive personalized quotes from top professionals in your area.