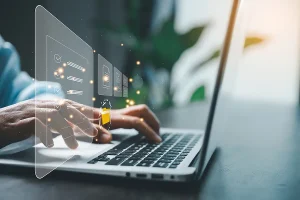 Burbank Document Scanning Services
Elevate your document management with professional document scanning services in Burbank. At Record Nations, we recognize that document scanning is the cornerstone of a secure, organized, and paperless environment. By converting your physical documents into digital formats, you can simplify access for your team and declutter your space effortlessly.
Whether you're a homeowner looking to digitize your personal documents, a single department seeking enhanced document accessibility, or a large organization aiming for a paperless transformation, Record Nations has the perfect document scanning solution.
Our commitment to affordability means we connect you with multiple providers offering competitive pricing to fit your budget. Furthermore, our services are fully customizable and tailored to your unique requirements. Regardless of the size or volume of your documents, our secure providers are ready to help you streamline your office operations, achieve organization, and safeguard your information. Make the transition to efficient document management a reality with Record Nations today!