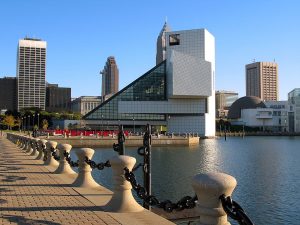 Record Nation's storage facilities are all  HIPAA and HITECH-compliant. We can provide accurate and consistent results when storing, scanning, and converting your patient records–no matter the volume–so it's efficient and secure to retrieve patient information.
Preparing Medical Records for Scanning
Estimating how many documents you have will help us plan for your scanning project and give you a better idea of how much your project will cost. Learn more about counting your documents here.
Follow these easy steps and Record Nations will take care of the rest:
Call us or fill out the form to request free quotes from scanning providers in the area. Be sure to tell us the number of records you would like to scan and the level of detail you want for each file.
You will be contacted by multiple medical records-scanning providers within just a few minutes.
Review the price options, choose a provider that best fits your needs, and begin your scanning project.
Medical Records Storage Services
Using an offsite records storage center in Cleveland has multiple benefits for your business including opening up office space, increasing productivity, and protection against loss and natural disasters.
When you use an offsite storage company, your files are backed up so critical business files are protected. This security allows you to better regulate who has access to your records.
Medical Records Custodian
When a Cleveland healthcare facility closes, a custodian is often appointed to manage the patient records. Each state has different rules and guidelines for how long a record needs to be stored.
Custodians of medical records can store physical copies in a secure storage facility or scan the documents and store them electronically using an EMR system. With either option, patient records must be readily available upon request. Failure to produce forms could result in fines or penalties.
Record Nations can help you find a local provider to manage your records, release needed information, and destroy records after their retention periods. 
Let Record Nations Take Care Of Your Medical Records Today
Let Record Nations help to match your business with a medical records storage facility that meets your specific needs. To get started, fill out the form or give us a call at (216) 243-7806. Within minutes of receiving your request, you will have free quotes from experts in the Cleveland area that can help you.
Record Nations Cleveland Location
Record Nations Cleveland
3666 Carnegie Avenue
Cleveland, OH 44115
(216) 243-7806
cleveland@recordnations.com
Our hours of operation are Monday-Friday 8:00 AM to 5:00 PM.
Record Nations proudly serves the following cities throughout the Cleveland area:
Akron | Aurora | Brooklyn | Euclid | Fairview Park | Highland Heights | Independence | Middleburg Heights | Pepper Pike | Seven Hills | University Heights | Valley View