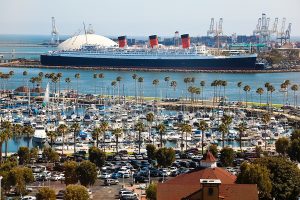 Document scanning projects are a big step towards going digital and making your office more productive and efficient.
Record Nations Long Beach wants to make it easy for you to transfer to a paperless office.
Each business in every industry has different accessibility and document management requirements, and we will help you find a customized solution that works for your business model.
Give us a call at (562) 222-4857 or fill out the form. We are happy to answer any questions and get you going down the right path.
How Record Nations Long Beach's Document Scanning Services Work
Each scanning project must be performed with accuracy, consistency, and quality. Our partners use state-of-the-art technology and can handle any size and type of scanning project easily.
Here is How Our Experts Can Help with Your Scanning Project:
They will remove bindings and clips, prepping your papers for scanning
They scan double-sided documents easily—just tell us which side goes first
They offer flexible indexing, whether you need each page or one long document
They can use OCR services to make your text editable and offer redaction services
They will deliver your electronic files in whatever format you need
They accept custom requests—just give us the details when you request a quote
How Much Does Scanning Cost in Long Beach?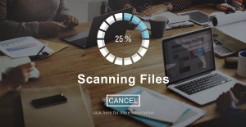 The average price of scanning one page is 7-12 cents, but that estimate depends on where you are located, how much you have to scan, and whether or not you require special or additional services.
Determining the base price will help give you a better understanding of what to expect. Use these guidelines to get in the general ballpark of the price for your scanning project:
Consider These Factors When Determining the Price of Your Scanning Project:
The type of scanning you want (redaction, OCR, indexed, non-indexed)
The number of pages you have to scan
The time frame you need the project completed within
The systems you currently have and whether you need your new files to integrate or not
There is also the matter of what you are left with after the scanning is completed. We give your physical files back, and you must decide if you want to store them or shred them. Either way, we can connect you to a reliable storage or destruction partner in your area.
Get Free Quotes on Document Scanning Services in Long Beach Today
Call us today at (562) 222-4857 or fill out the form and we will get you free quotes from our local providers. Start getting your office organized with help from local experts today!
Record Nations Long Beach Location
Record Nations Long Beach
6510 E Spring St
Long Beach, CA 90815
(562) 222-4857
long-beach@recordnations.com
Our hours of operation are Monday-Friday 9:00 AM to 5:30 PM and Saturday 9:00 AM to 4:00 PM.
Record Nations proudly services Long Beach and these nearby areas:
Anaheim | Bangle | Belmont Shore | Beverly Hills | Bixby Knolls | Burbank | California Heights | Corona | Culver City | Dolores | Dominguez | Gardena | Gaspur | Glendale | Huntington Beach | Irvine | Los Angeles | Mission Viejo | Naples | Newport Beach | Ontario | Pasadena | Riverside | Santa Ana | Santa Monica | Seal Beach | Signal Hill | Simi Valley | Van Nuys | Vista del Mar | Watson | Watson Junction | Willowville | Wilmington