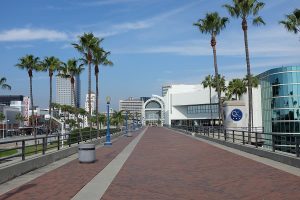 It is never a good idea to simply toss your old files in the dumpster behind the office—it puts your private business information at risk. Instead, utilizing the services of a secure document destruction company can help keep your confidential files safe.
Record Nations Long Beach can help you manage old files by partnering you with secure document destruction companies in Southern California. Click on any of the links below to learn more about the services we offer, or give us a call at (562) 222-4857 to learn more.
Long Beach Document Shredding Services
Document shredding is a secure way to destroy your files before throwing them out. Our partners can send a mobile shredding truck to your location to shred onsite or will pick up your documents and shred them at an offsite facility.
We can help you:
Set up a weekly, monthly, or annual regular shredding service
Clean up your storage room before you start scanning to shred old files or store them offsite
Shred your documents after you scan them
Dispose of any inactive documents past their retention date
Hard Drive Shredding and Degaussing in Long Beach, CA
The only way to ensure digitally stored information stays out of the hands of criminals is to physically destroy the device it was stored on.
Record Nations Long Beach will help ensure you aren't unintentionally leaking private company information. Here are the different ways your hard drives and electronic media can be physically demolished:
Hard Drive Shredding – Hard drives can be shredded just like paper. They are fed through an industrial machine equipped to handle metal and shredded down to bits.
Hard Drive Degaussing – High grade magnets are used to scramble the information on your devices rendering it utterly indecipherable.
Hard Drive Crushing – A hole is punched through the center of your hard drive. This shatters the platters and makes your information unobtainable.
You can schedule you hard drive and media destruction services for as often as you need. Our partners will pick your products as often as you need and destroy them completely.
Get Free Quotes on Destruction Services in Long Beach
To ensure your destruction service was thoroughly completed, our partners give you a certificate of destruction. Fill out the form or call us at (562) 222-4857 for free quotes from secure, local providers near you.
Record Nations Long Beach Location
Record Nations Long Beach
6510 E Spring St
Long Beach, CA 90815
(562) 222-4857
long-beach@recordnations.com
Our hours of operation are Monday-Friday 9:00 AM to 5:30 PM and Saturday 9:00 AM to 4:00 PM.
Record Nations proudly services Long Beach and these nearby areas:
Anaheim | Bangle | Belmont Shore | Beverly Hills | Bixby Knolls | Burbank | California Heights | Corona | Culver City | Dolores | Dominguez | Gardena | Gaspur | Glendale | Huntington Beach | Irvine | Los Angeles | Mission Viejo | Naples | Newport Beach | Ontario | Pasadena | Riverside | Santa Ana | Santa Monica | Seal Beach | Signal Hill | Simi Valley | Van Nuys | Vista del Mar | Watson | Watson Junction | Willowville | Wilmington